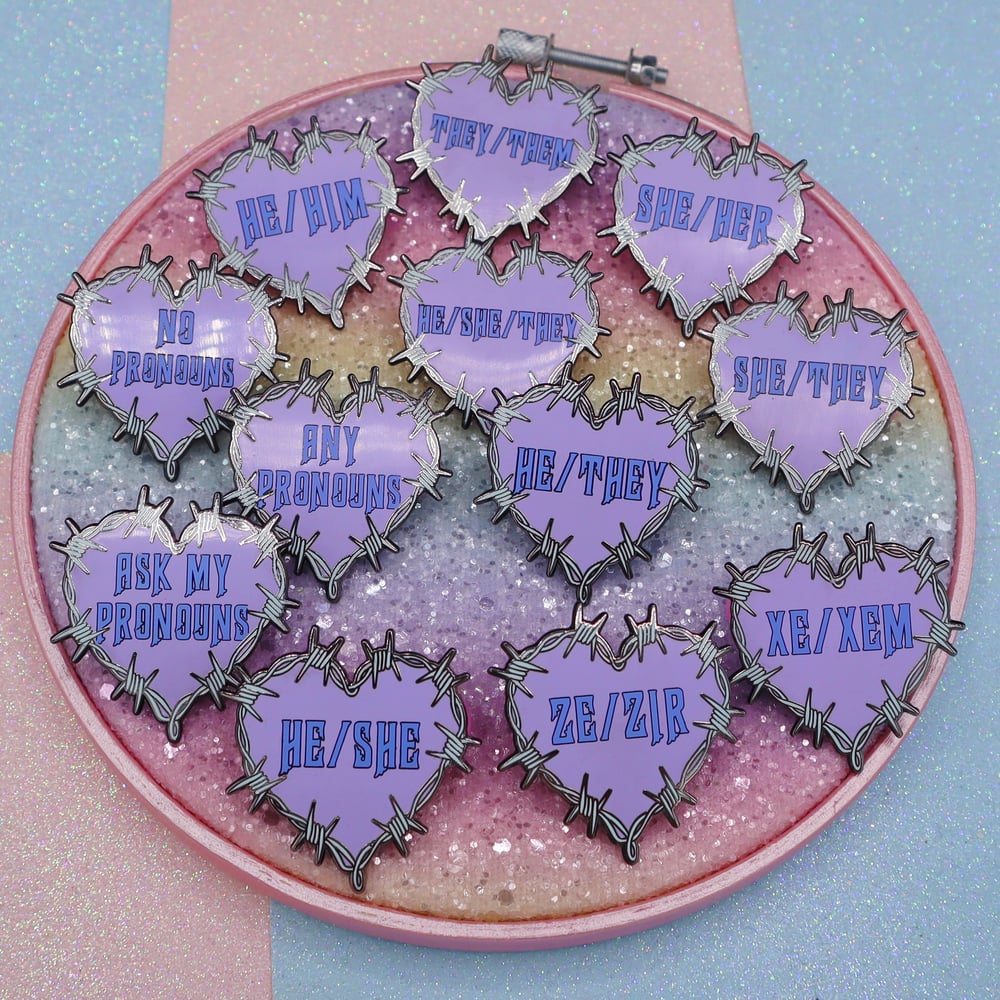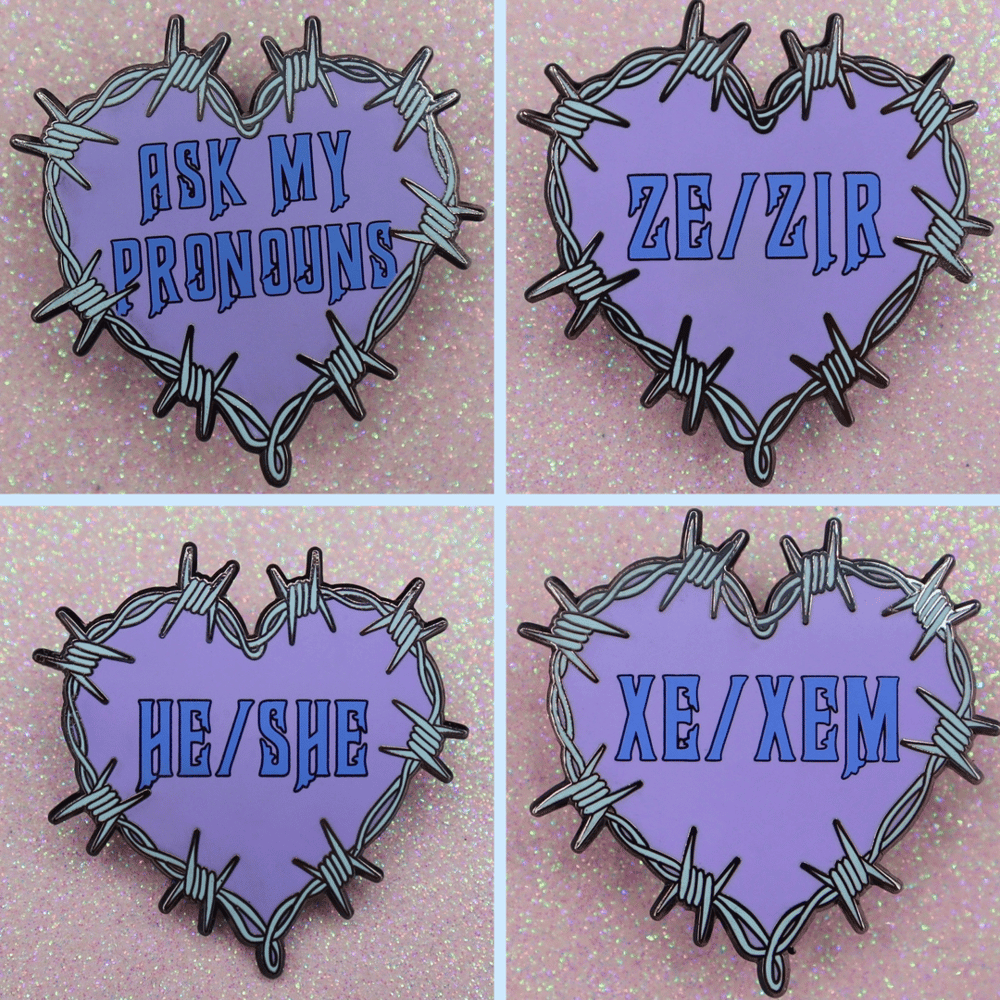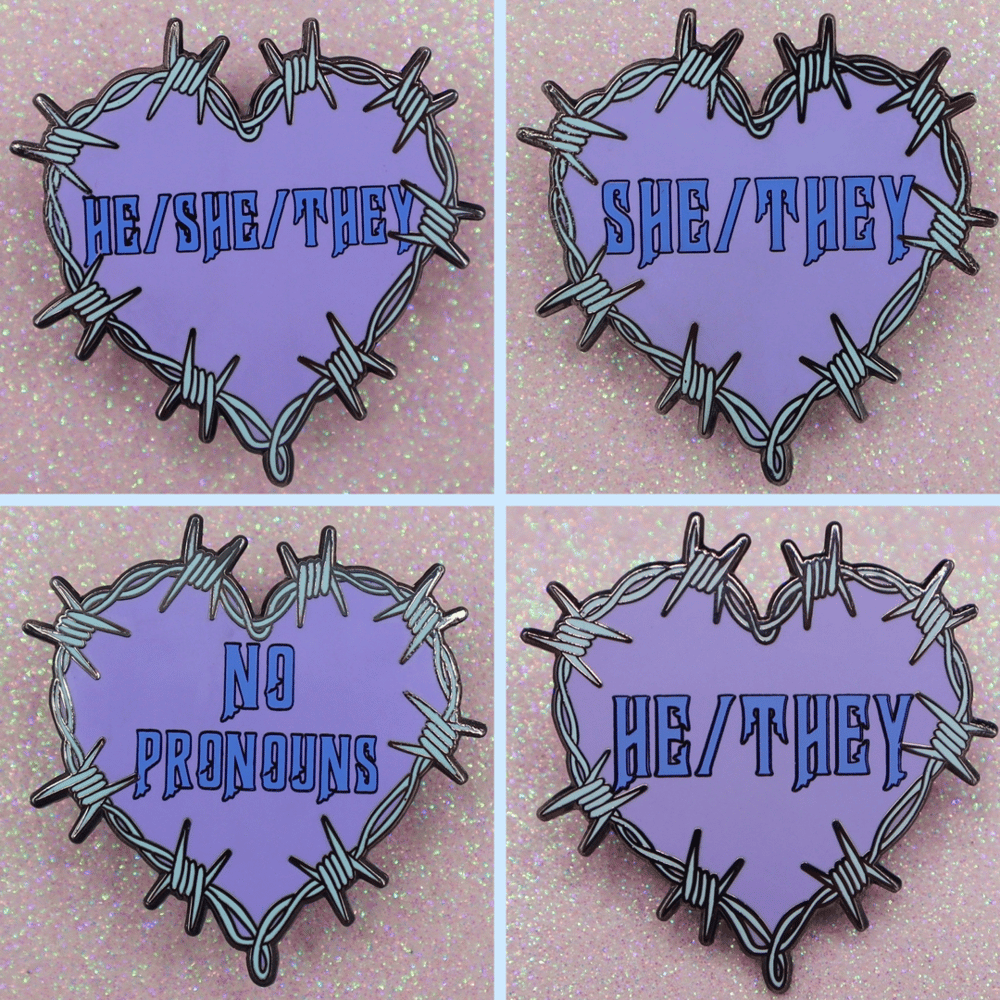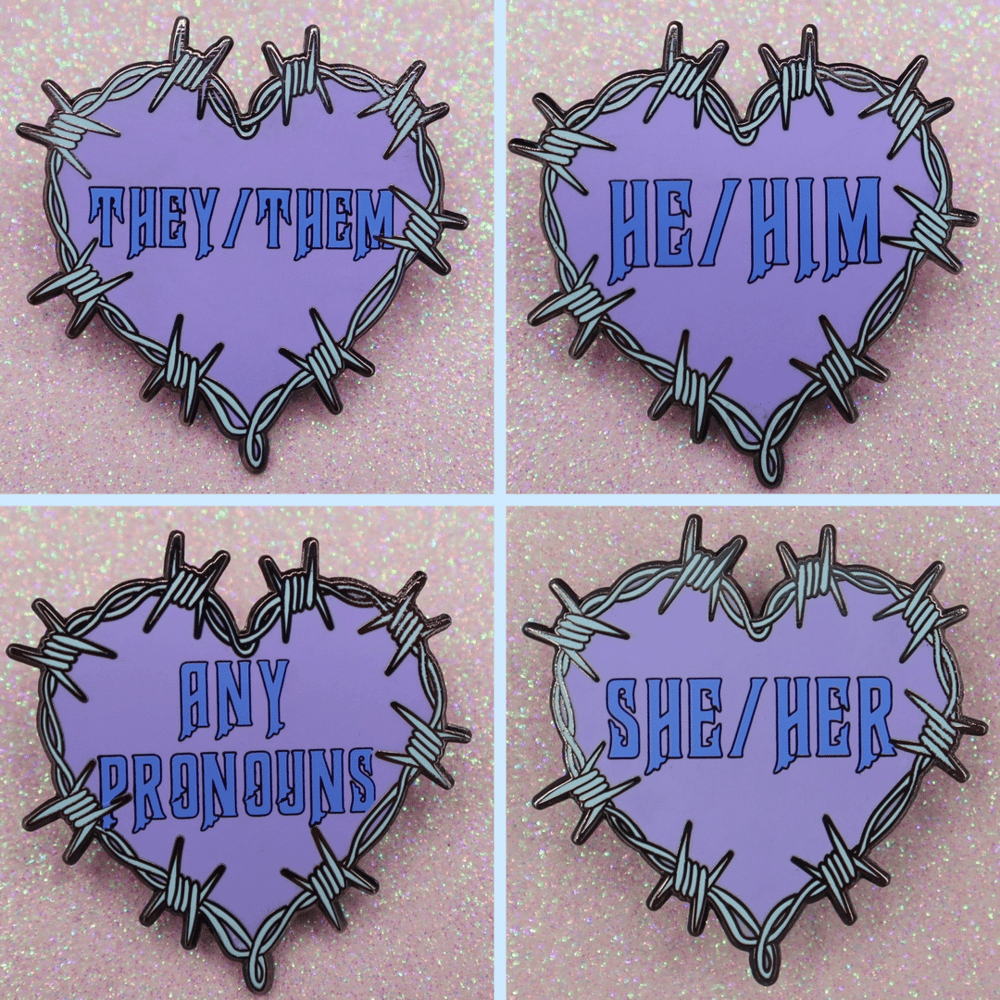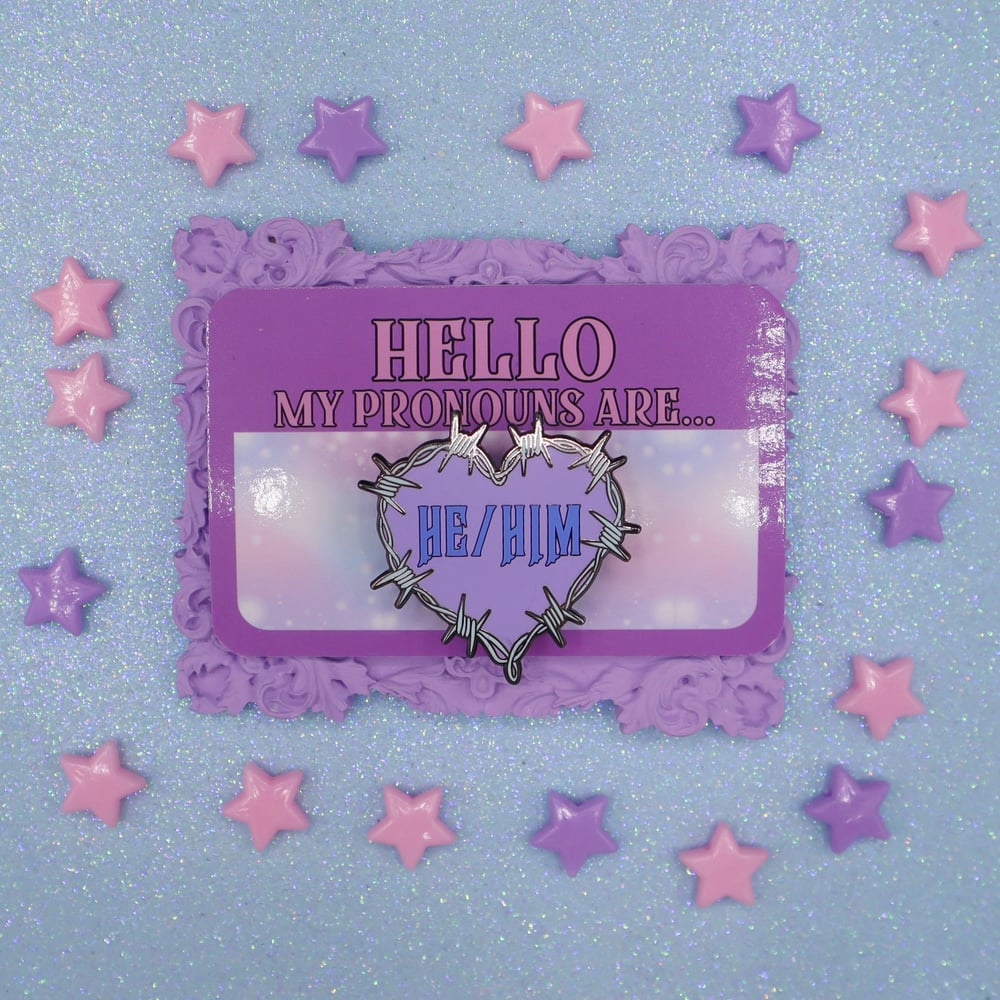 From the more recognisable ones like He/Him to the less common like Xe/Xem, pronouns are something we all have, whether we're trans or not.
Some people have multiple pronouns and there's also people who have no pronouns at all. A lot of people choose to wear pronoun pins or put their pronouns on their social media pages - it's something that helps normalise the idea that pronouns and gender expression don't always go together in the way we've been taught to expect and it can help trans people get across how they wish to be referred to by strangers.
It's not a preference though, using the correct pronouns for someone is mandatory and they should always be respected, even when the person you're talking about isn't in the room.
An exception is when you're talking about them to someone who they're not Out to.
Pronouns are important and I wanted to make sure these pins were large enough to be readable and clear but not so large as to look clunky, and I couldn't be happier with how they turned out!
Select your choice from the dropdown menu, they measure 39mm at their largest point and affixes at the back with two rubber clasps.