Trans Bodies Are Holy Enamel Pin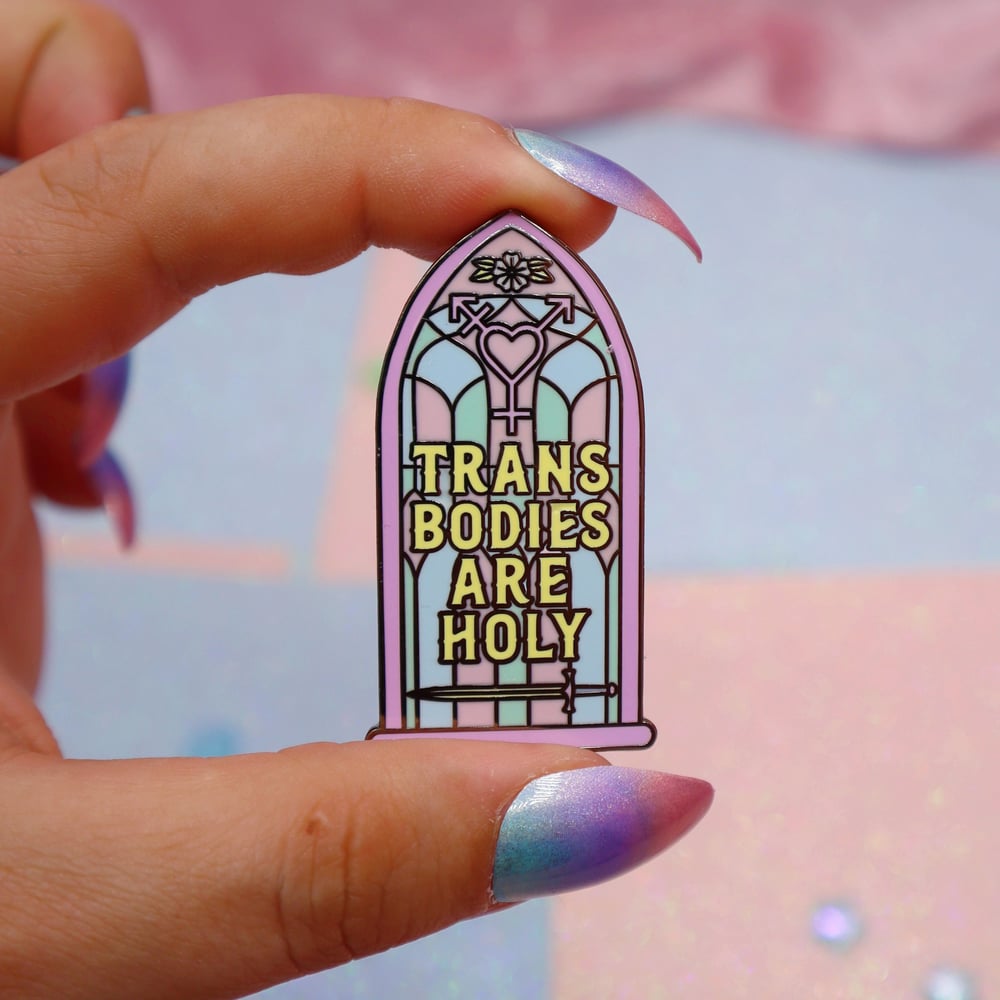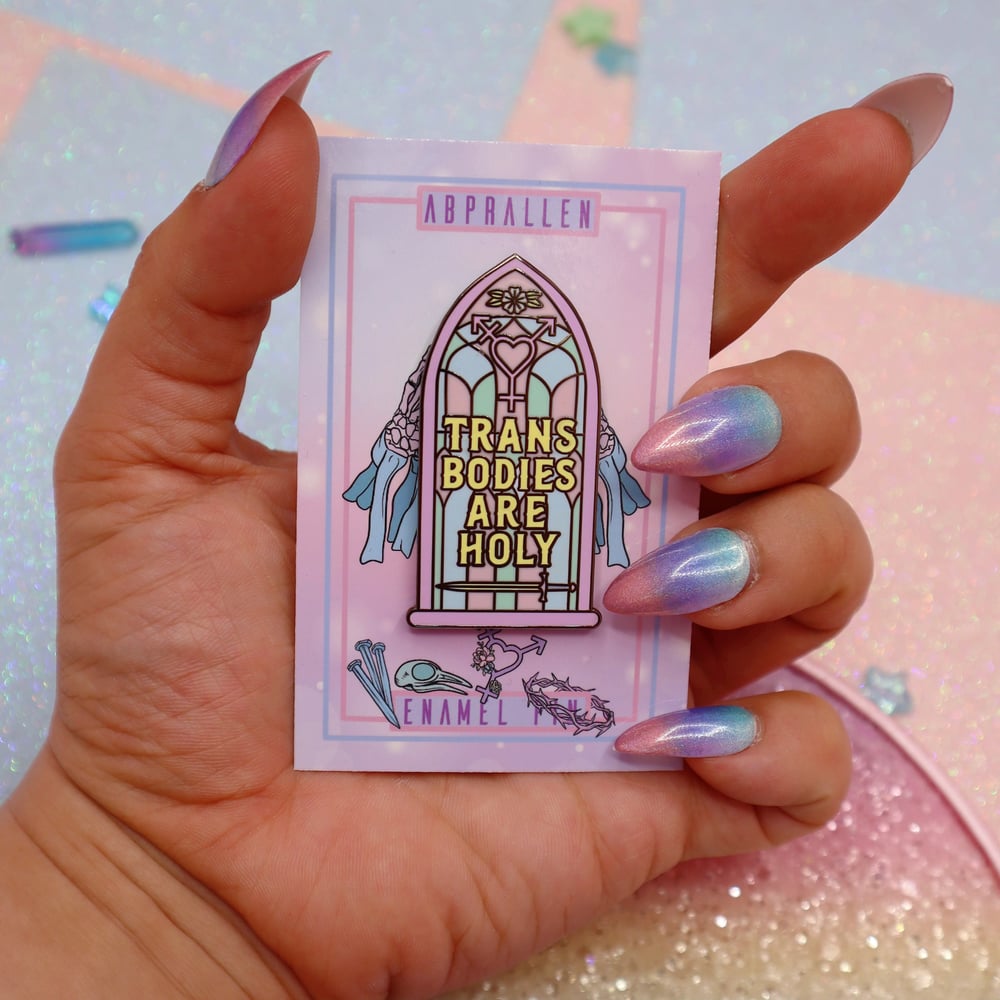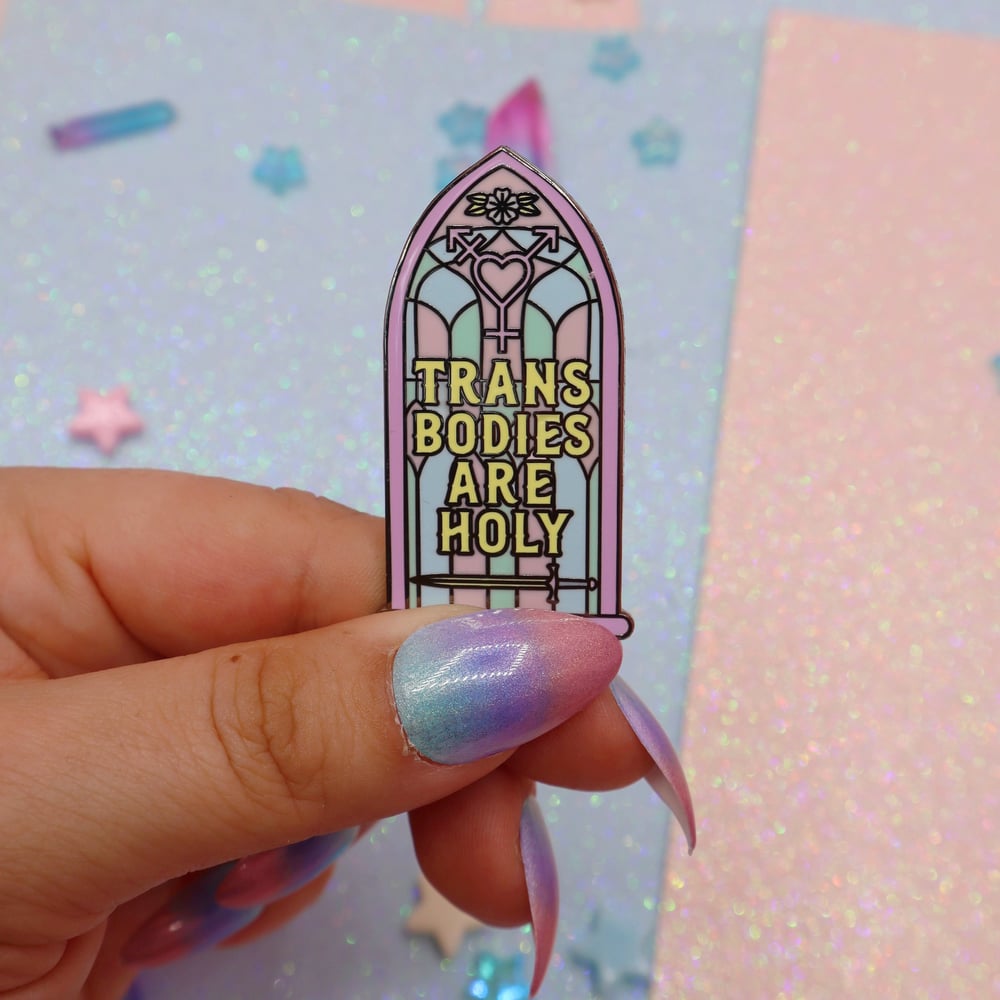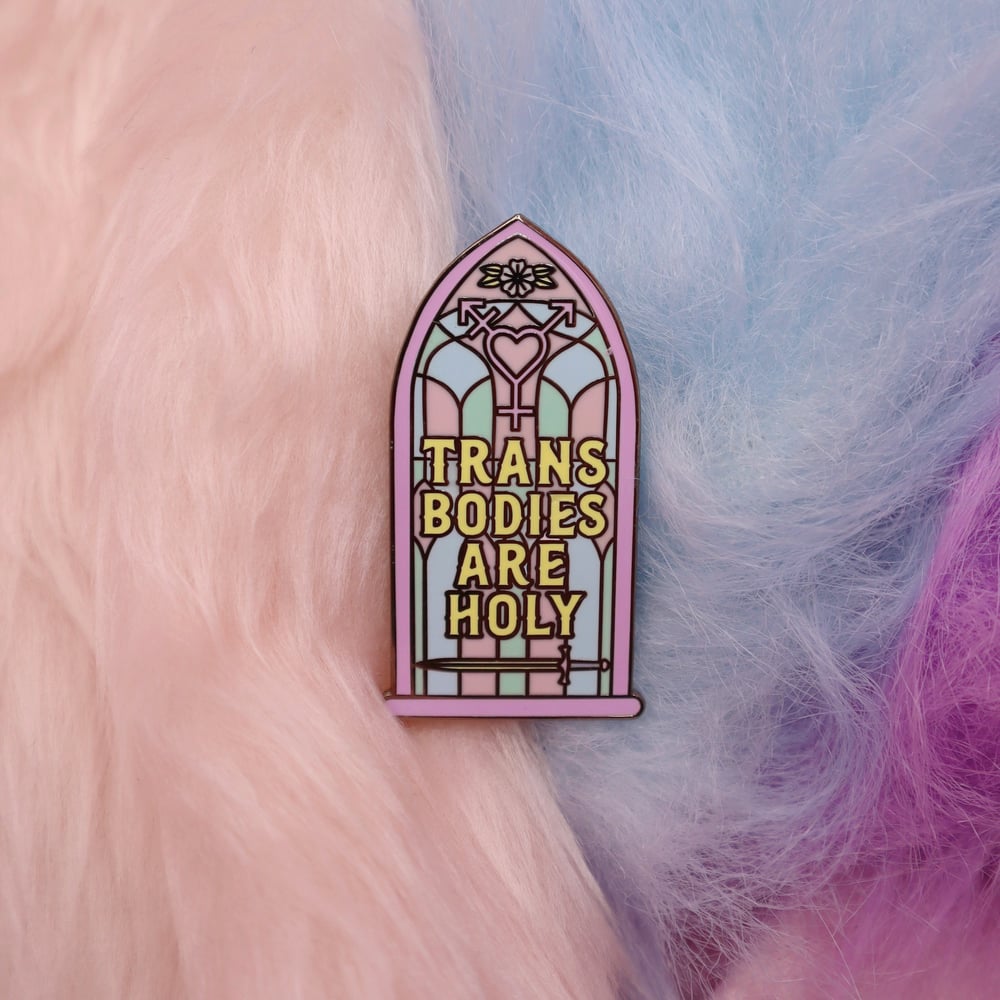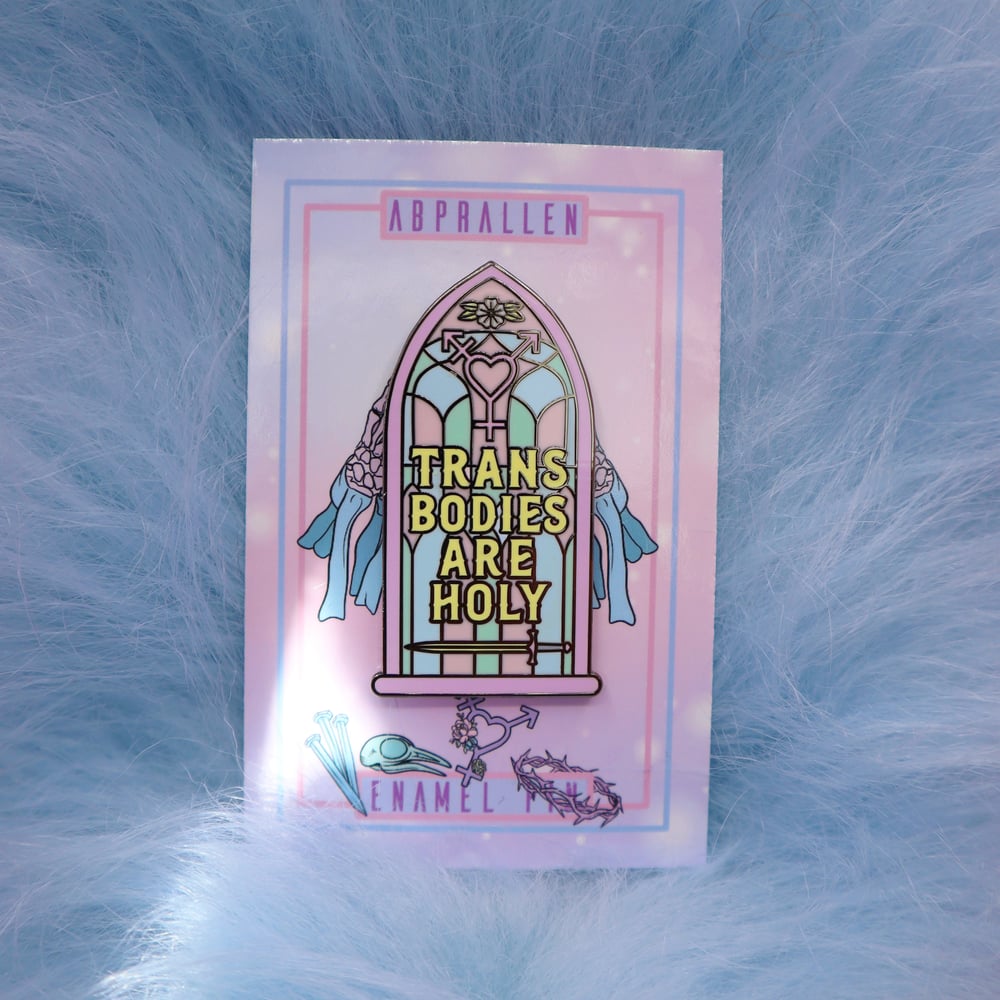 This hard enamel pin measures 49mm at its largest point and affixes at the back with a rubber clasp. As with all of my pins it comes with its own unique backing card.
The trans body is a holy thing, it's a vessel that carries you through a life that tries to deny your existence or put you in peril, but through it all you show such resilience. It's hard to feel holy sometimes, I know, but you get to create a body that feels like home - whether it's through hormones, surgery, tattoos, working out, clothes, any number of things - you're designing your temple and living righteously.
It's hard sometimes to treat ourselves with love, care, and compassion, but we deserve it. Being trans is a thing of beauty, it's a miraculous existence to defy all odds and still come out shining like the sun through stained glass. Tell yourself today that you love your trans body, even if you don't. Tell yourself tomorrow that you love your trans body, even if you don't believe it. Tell yourself you love your trans body over and over like a prayer until you recognise it for the fact it is. Trans bodies are holy and so is the soul within.