Join My Gay Cult Enamel Pin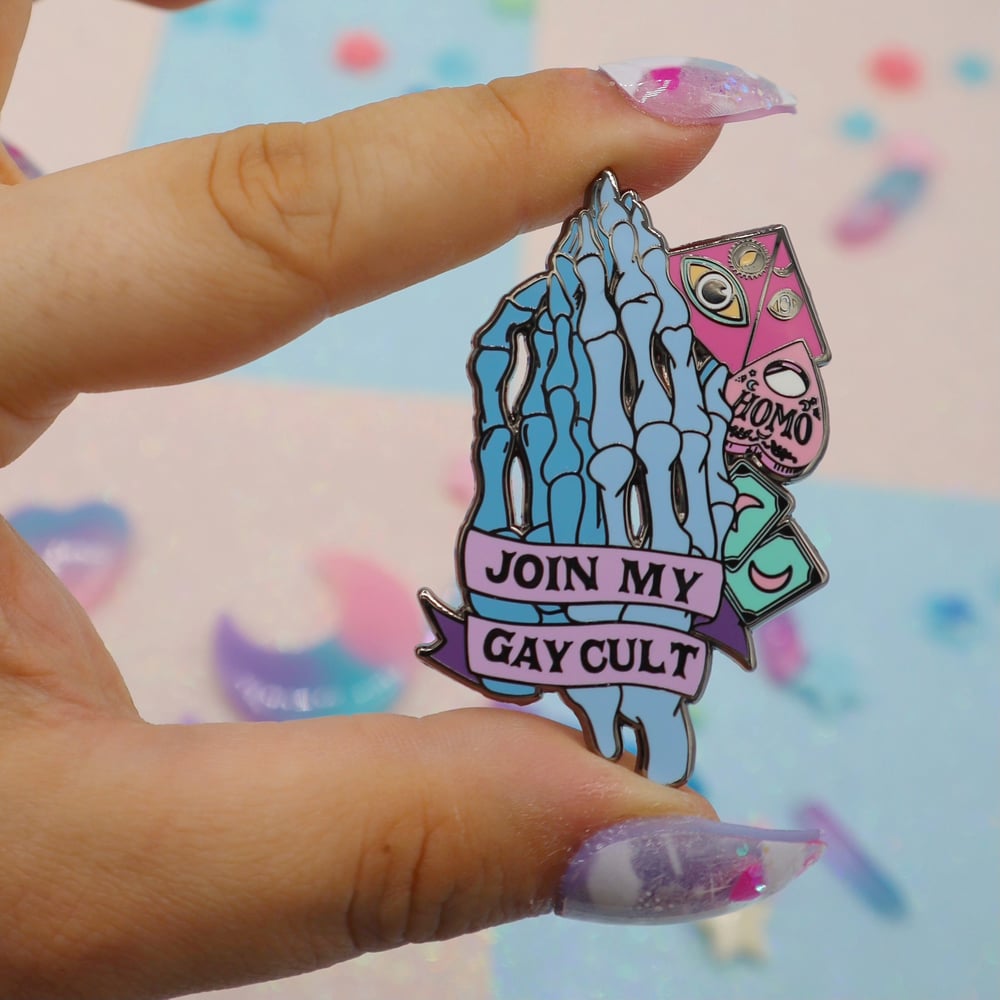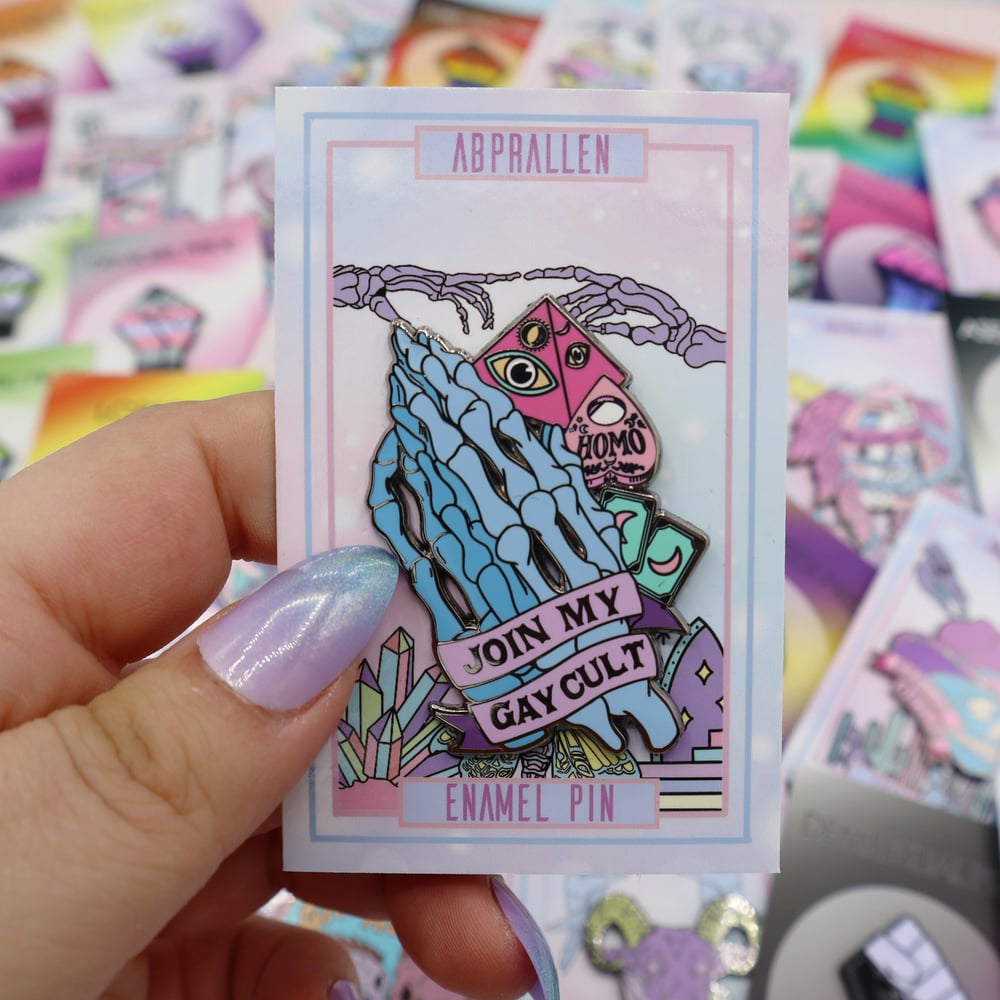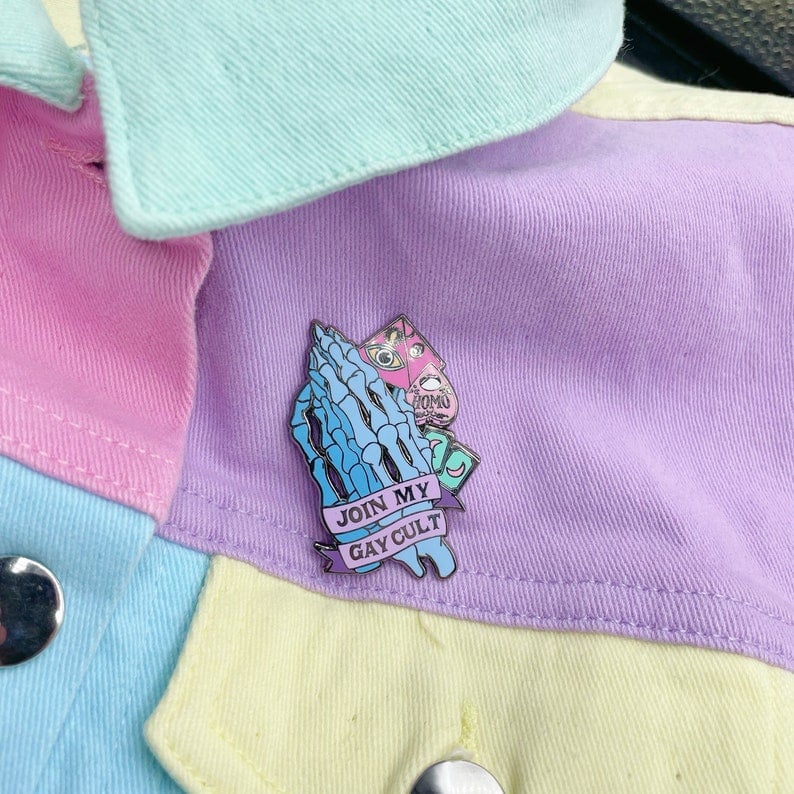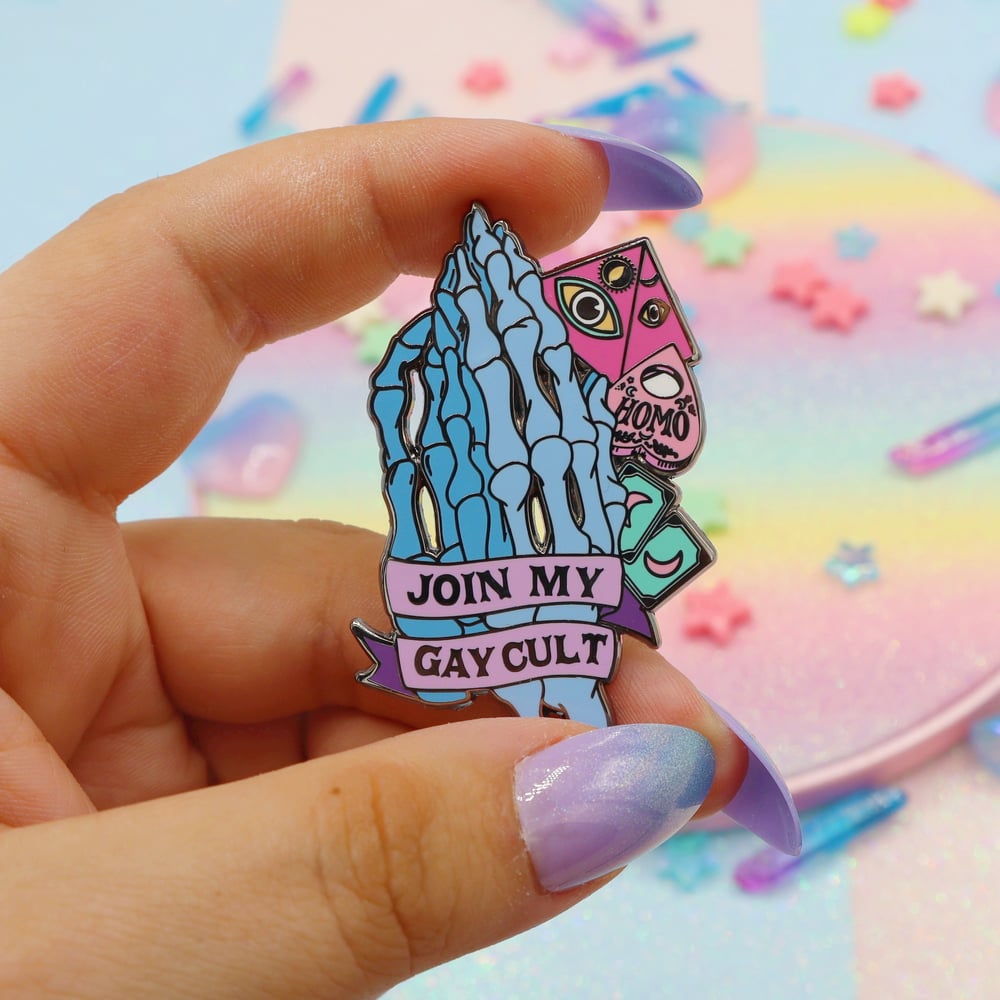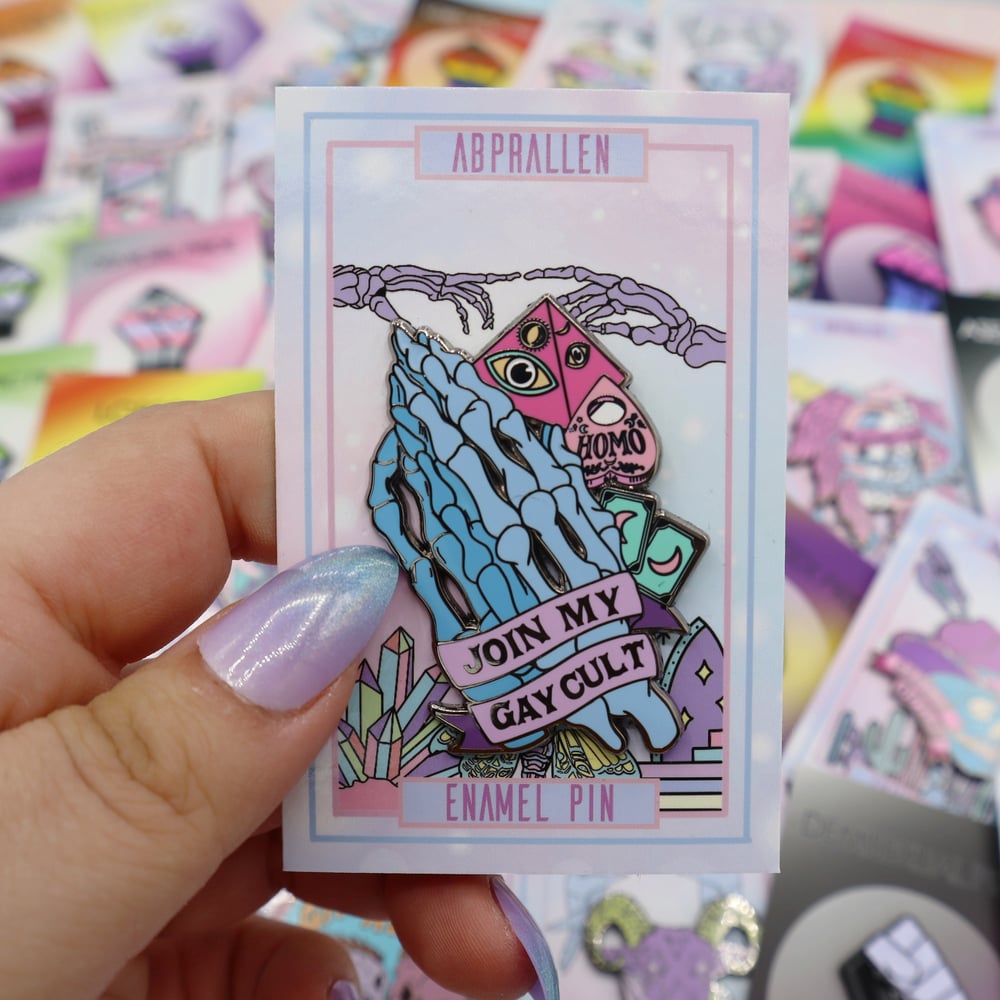 Y'know the one, the one we all get recruited into when we decide to become gay? That one! Tell all your family and friends, knock door-to-door, hand out fliers, and get the world to join your gay cult!
This enamel pin measures 49mm at its largest point and affixes with two rubber clasps.