Polymeric Butter x Abprallen Sacred Heart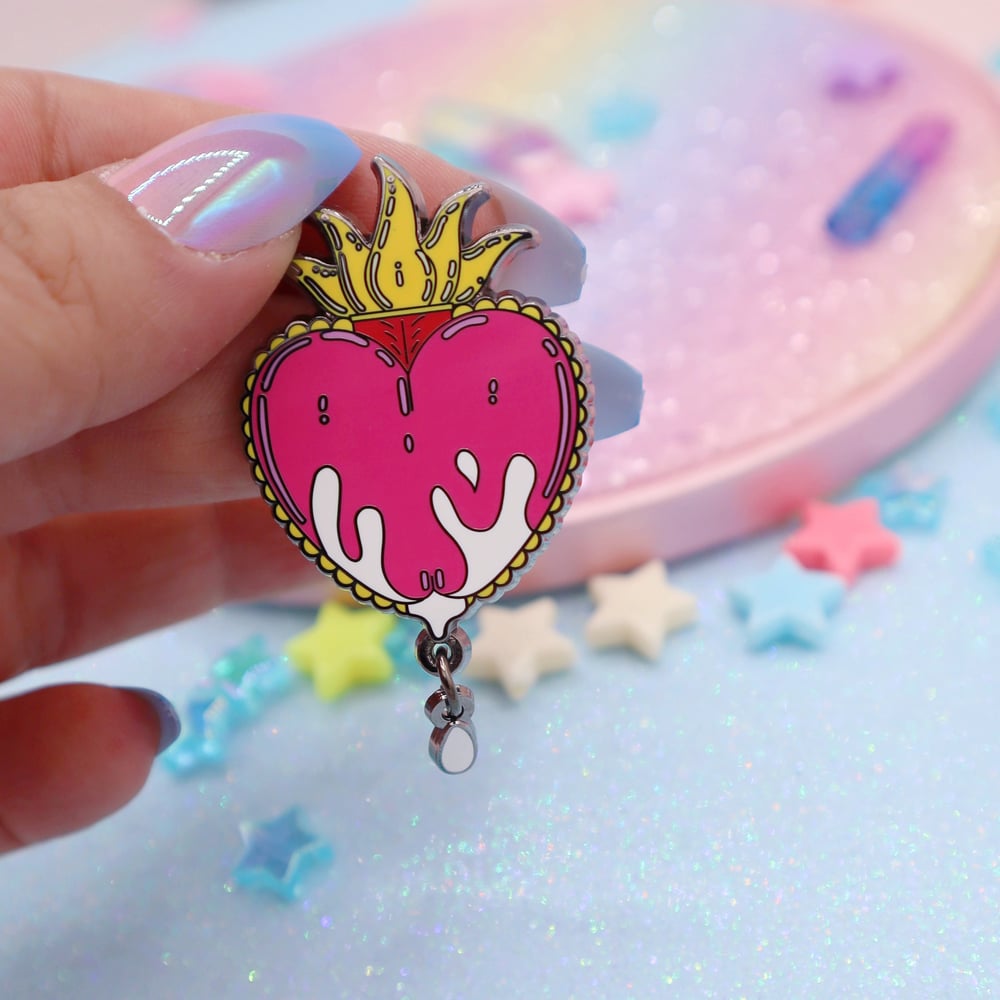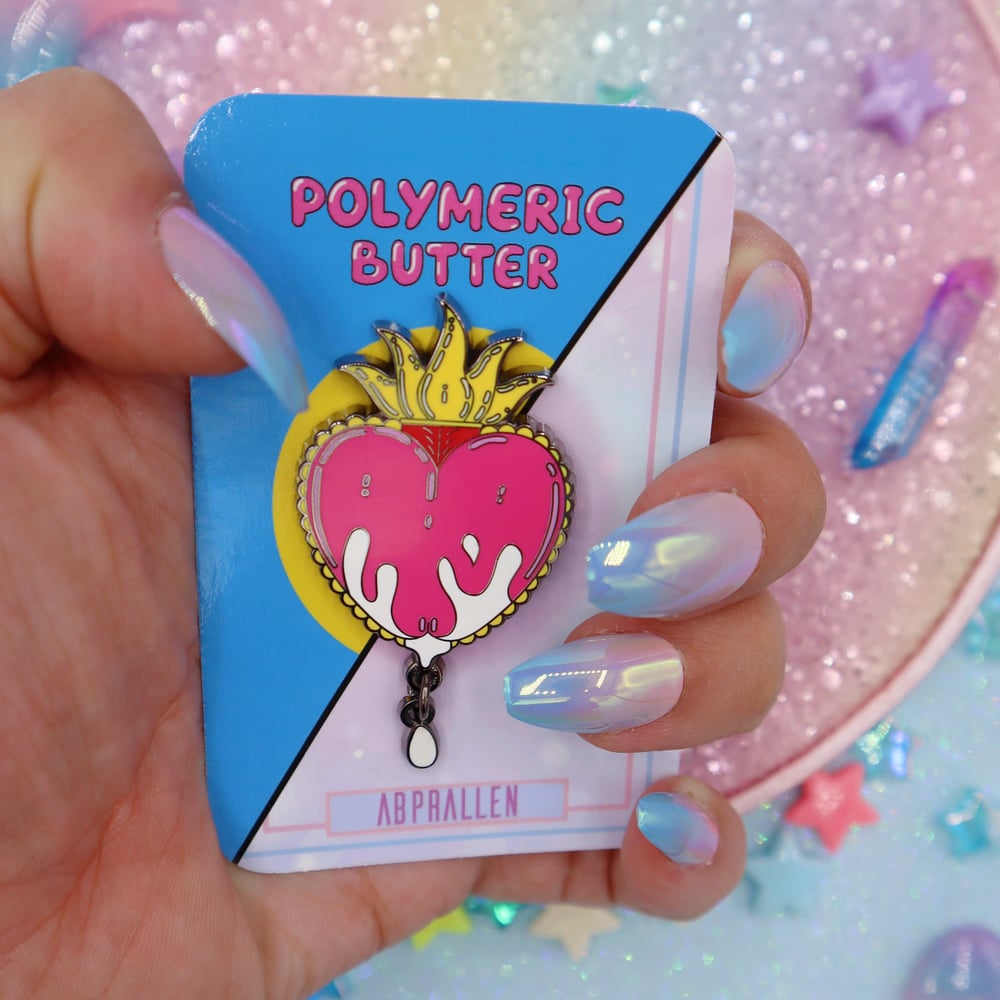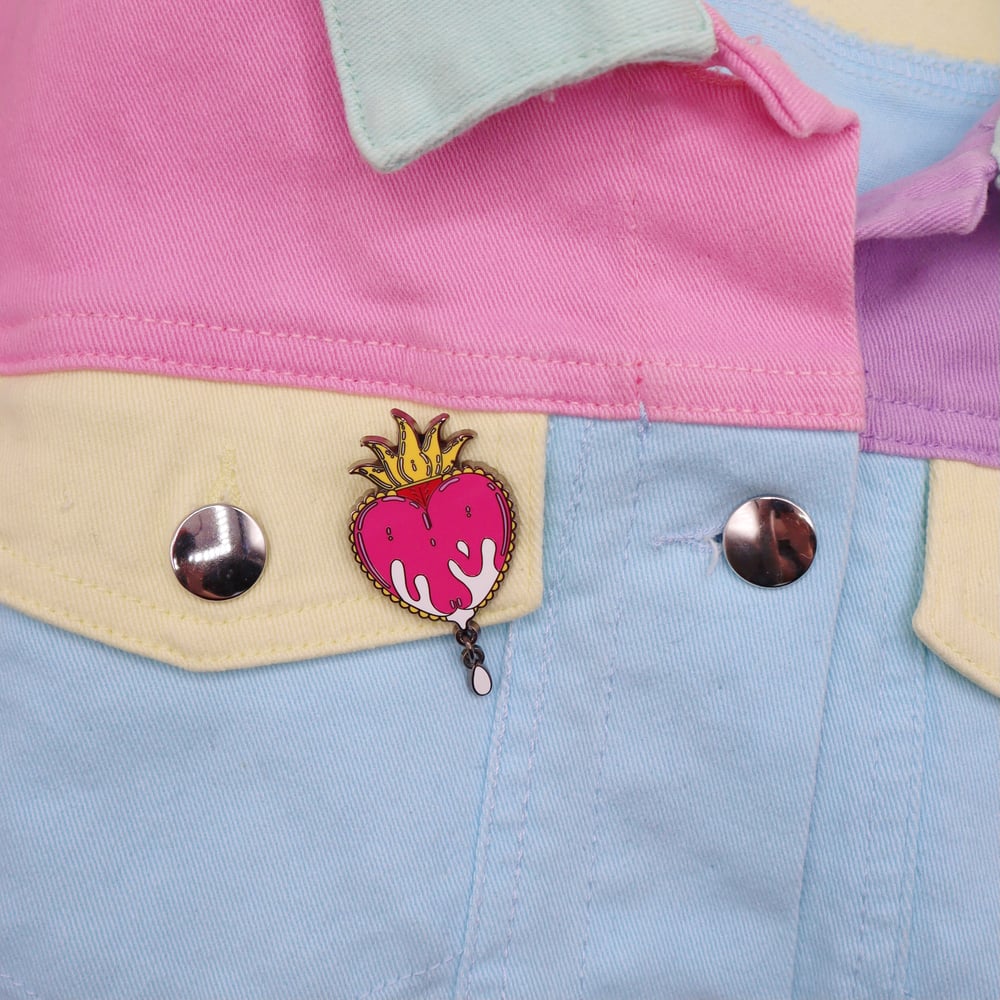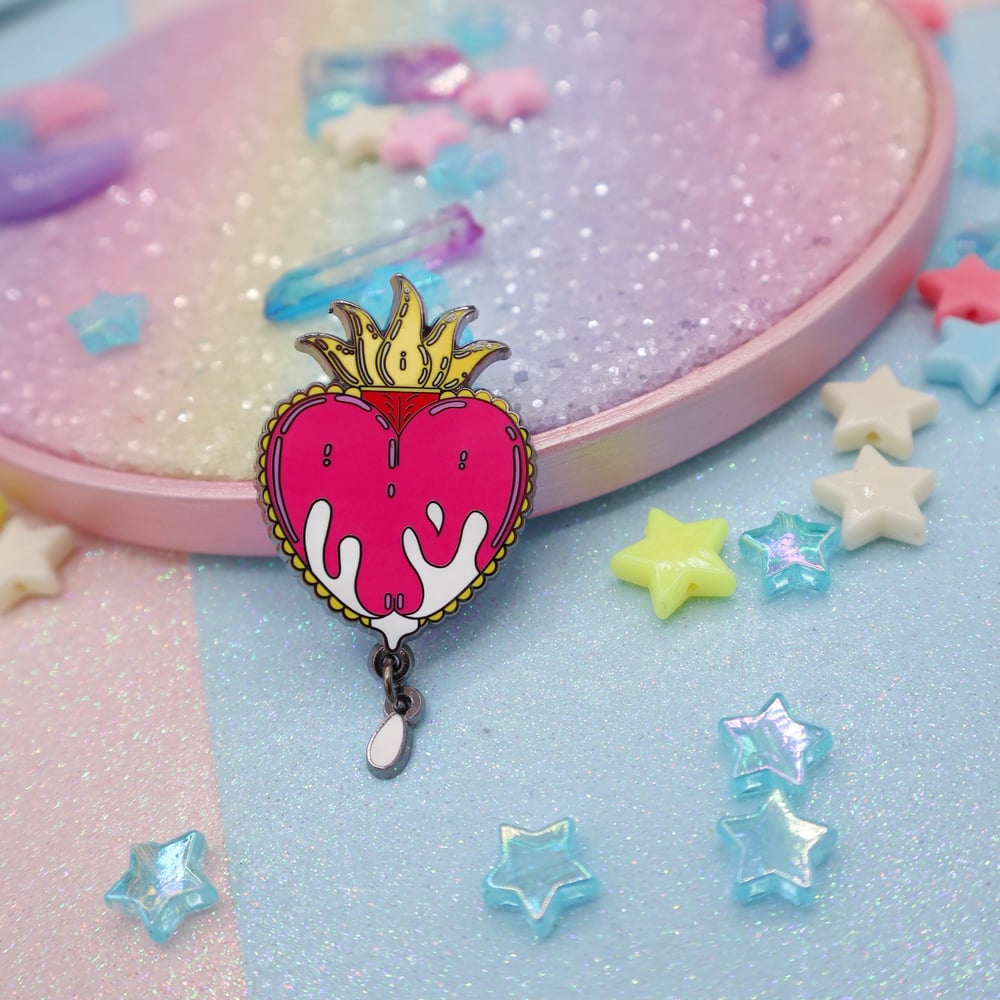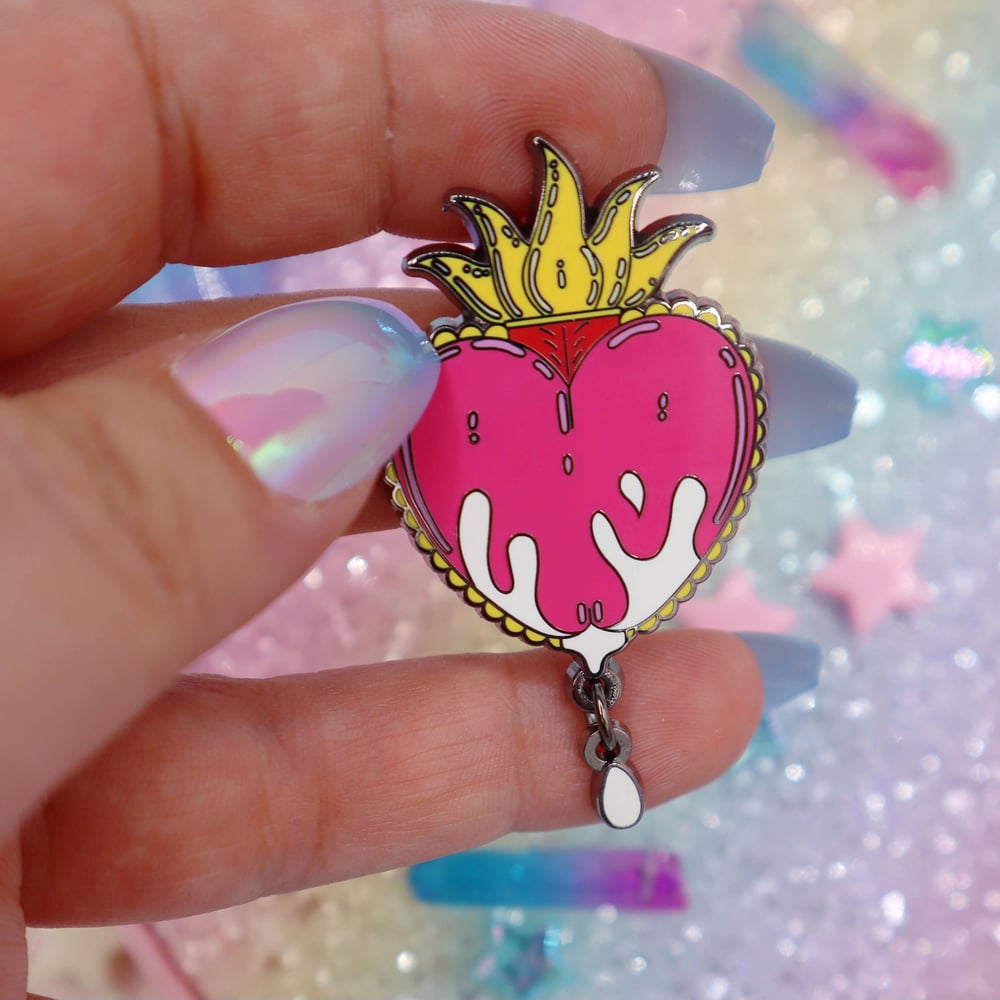 Abprallen x Polymeric Butter.
Polymeric Butter is a project born from the desire to make the queer world ironic and accessible, it is a concept based on the goal of sharing all those human aspects that are usually considered dirty or obscene, presenting them as beautiful, vibrant, and colourful because sexuality is beautiful, vibrant, and colourful and it is vital that the world understands it.
Polymeric Butter's style focusses on graphic imagery created with clean, bold lines in bright colours, giving the appearance of a plasticky texture with a nod to pop art.
This piece takes the famous religious iconography of The Sacred Heart and combines it with the glans of a penis dripping semen, creating a Union between something considered sacred and something considered sinful. The result makes sacred something that is not usually considered such - it is not a desecration but a declaration of love and pride, whether one has or does not have the courage to admit it.