LGBTQ+ Pride Flag Enamel Pin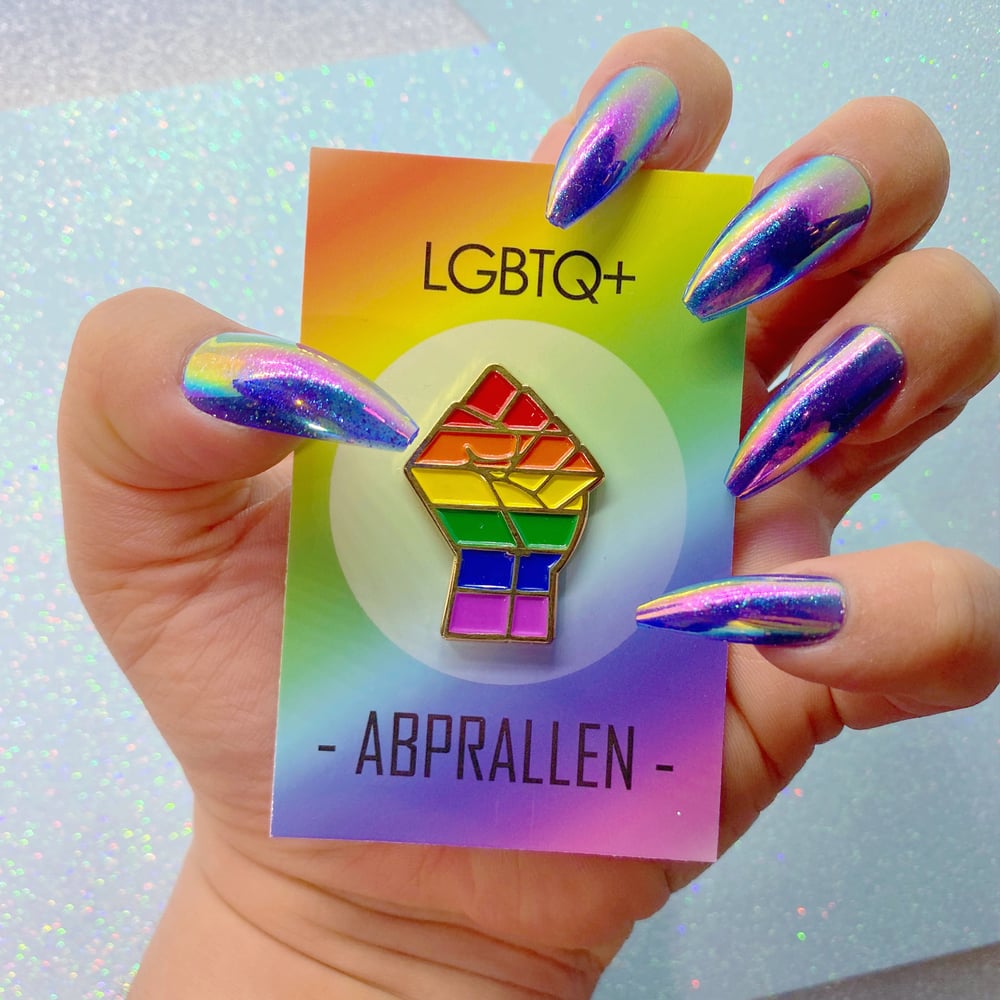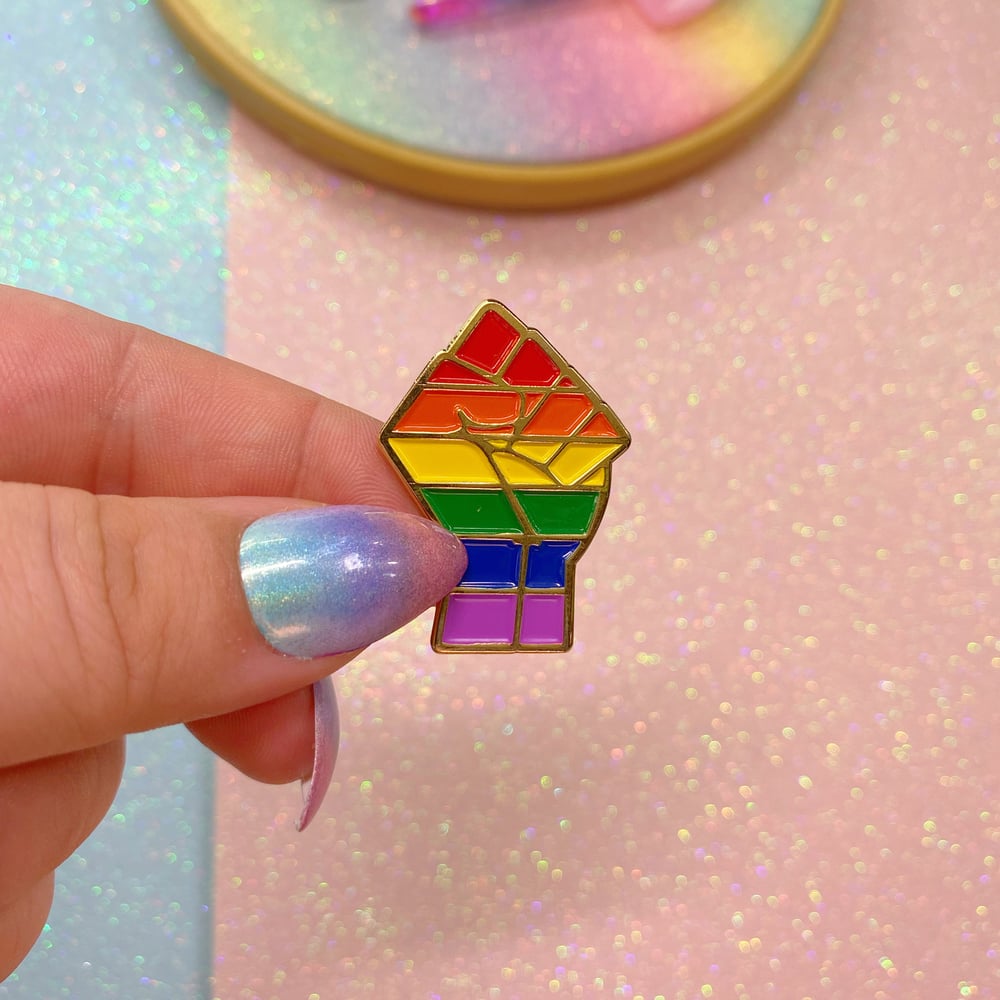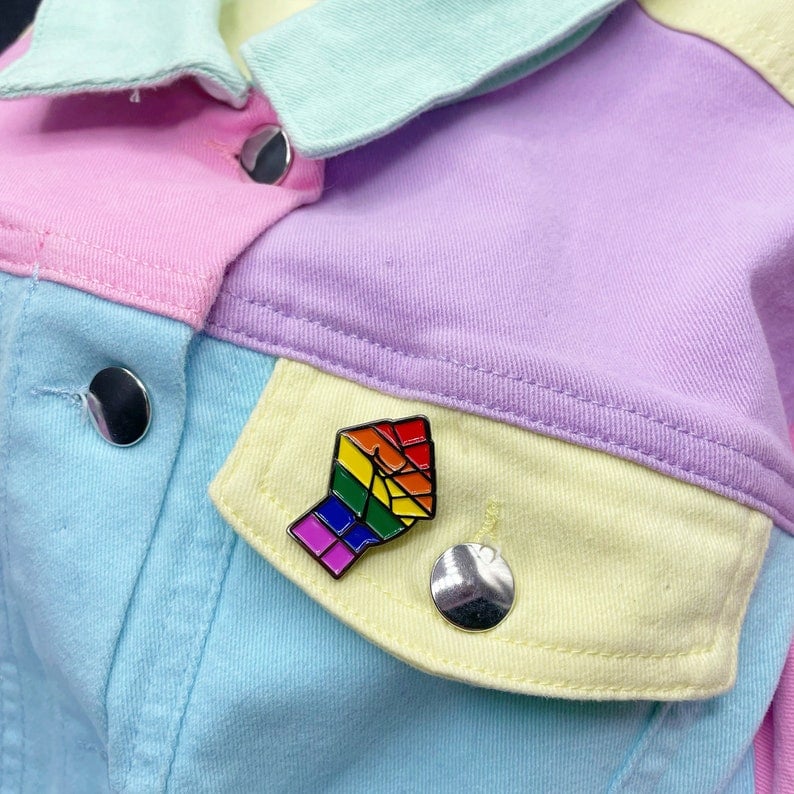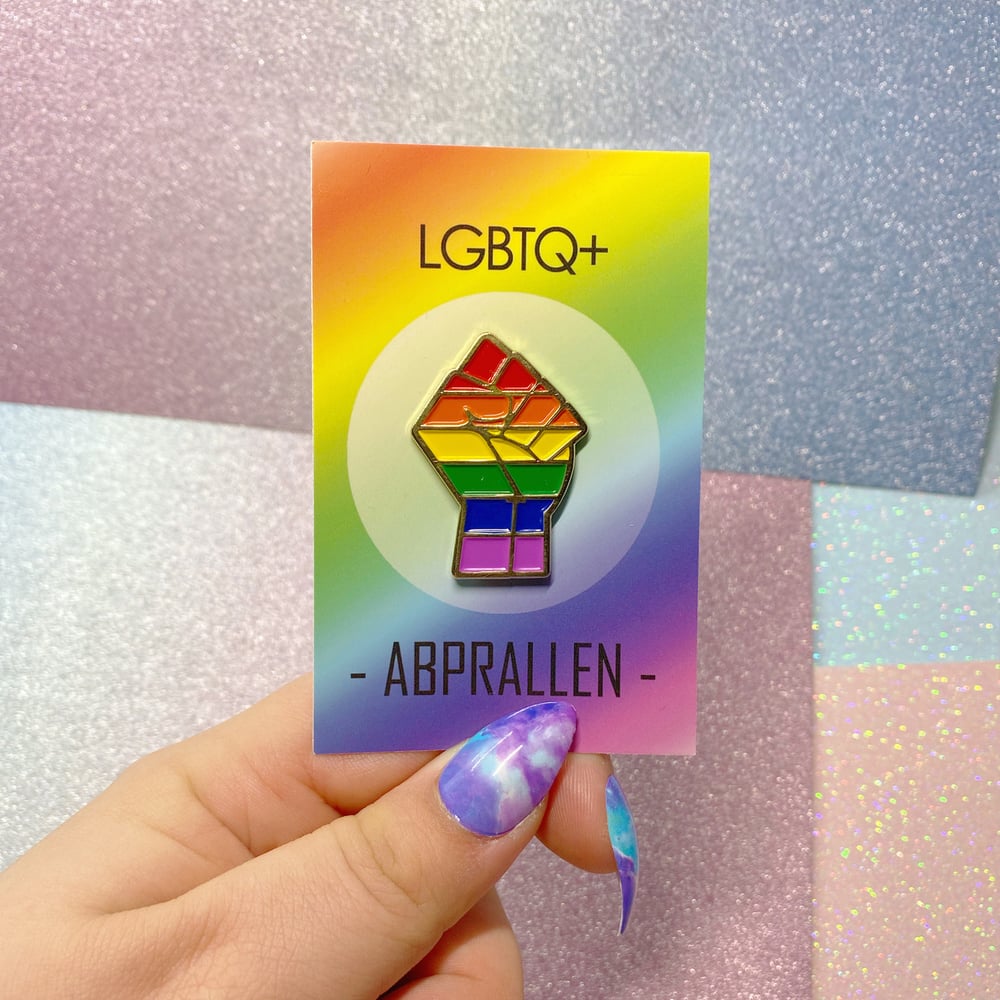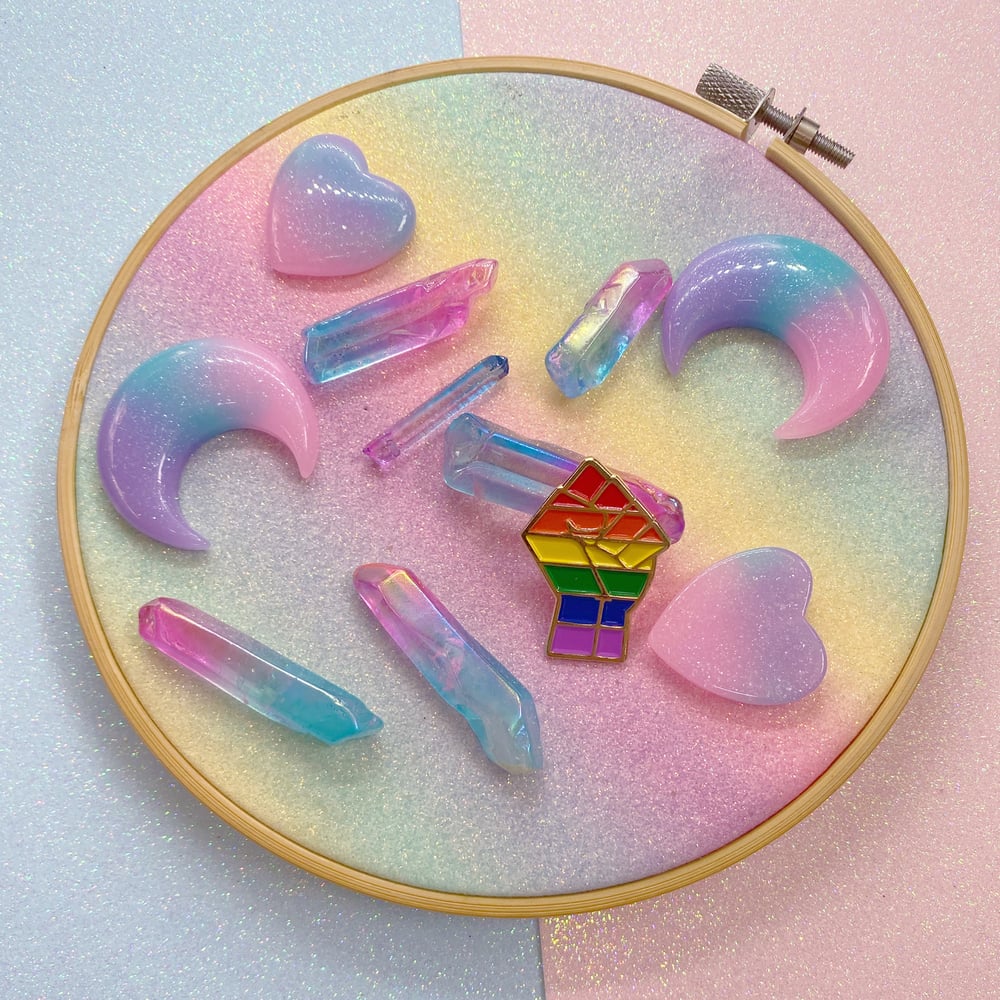 This LGBT Pride pin is for anyone and everyone under the LGBT and queer umbrellas,
I went with the raised fist symbol, as this is an icon of The People, having its roots with The Industrial Workers of the World who were formed in Chicago. This symbol has been used by oppressed groups all around the planet for over a century - from the Black Pride movement, to feminist organisations, to those protesting how their government treats them its a true testament to how resilient and powerful people can be when they have pride and love for what they believe in and know to be true.
I designed this Gay Pride pin in 2017, following on from the love I received in regards to my Trans Pride pin and have since created a number of other LGBT pride flags in the same style. This pin measures 34mm and affixes to all suitable fabrics. I've worn mine on hats, jackets, shirts, and bags.
As with all my items I ship worldwide and always combine postage.