My Guardian Angel Is Trans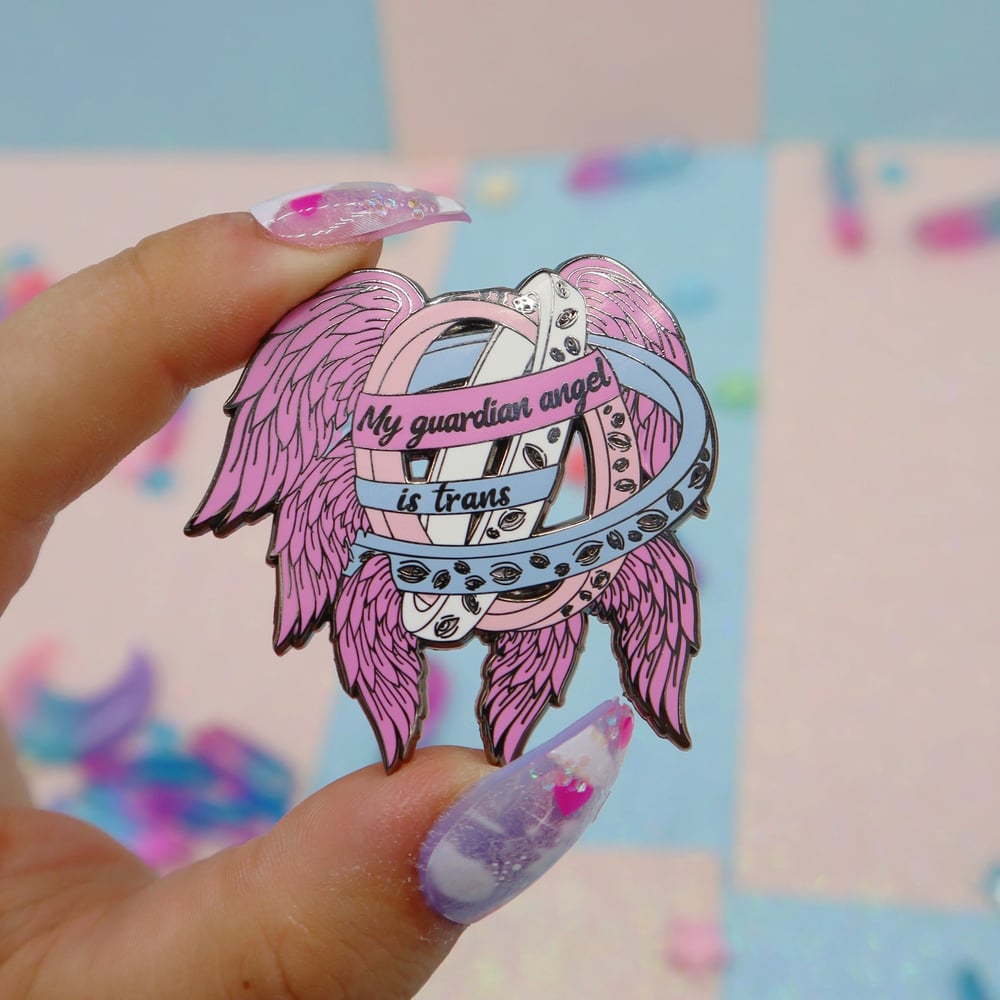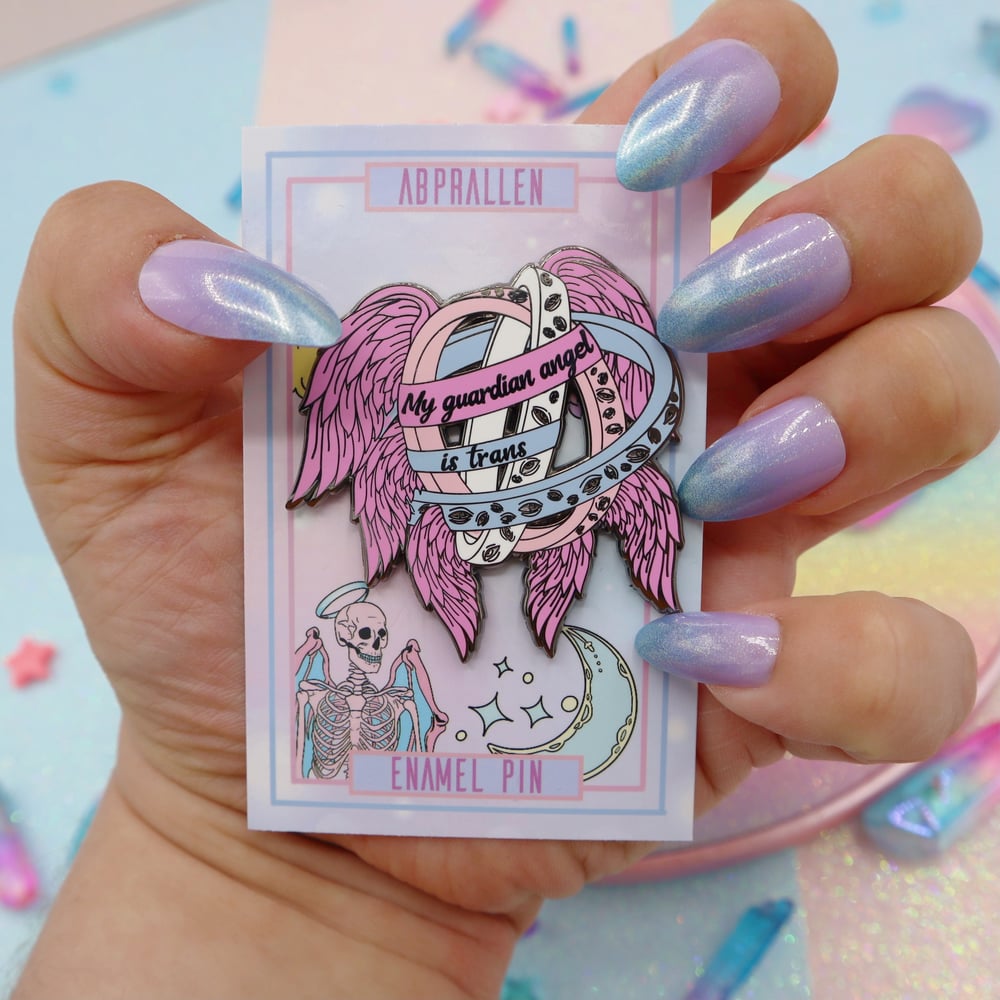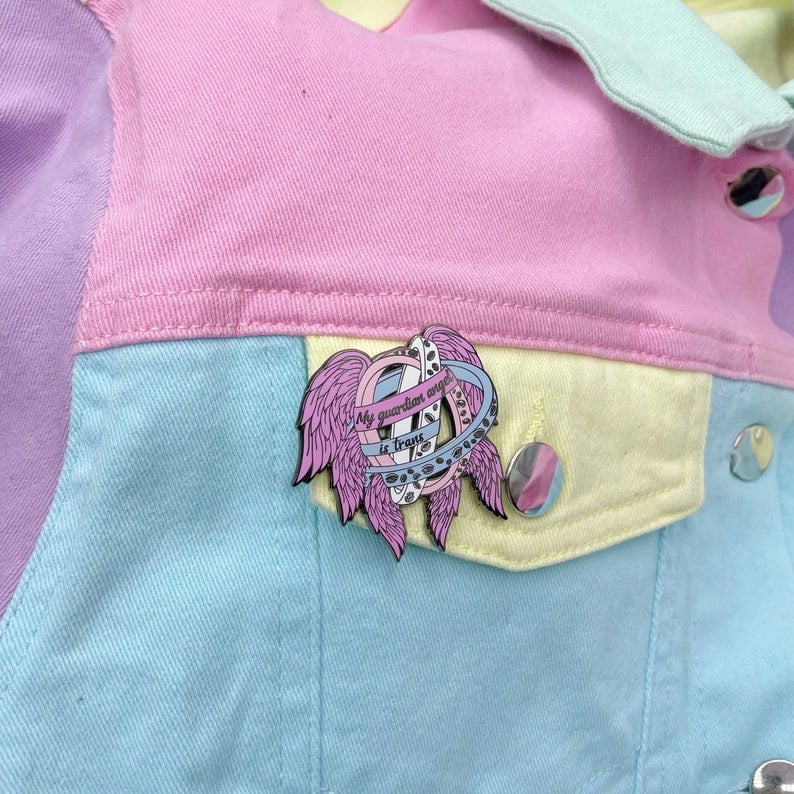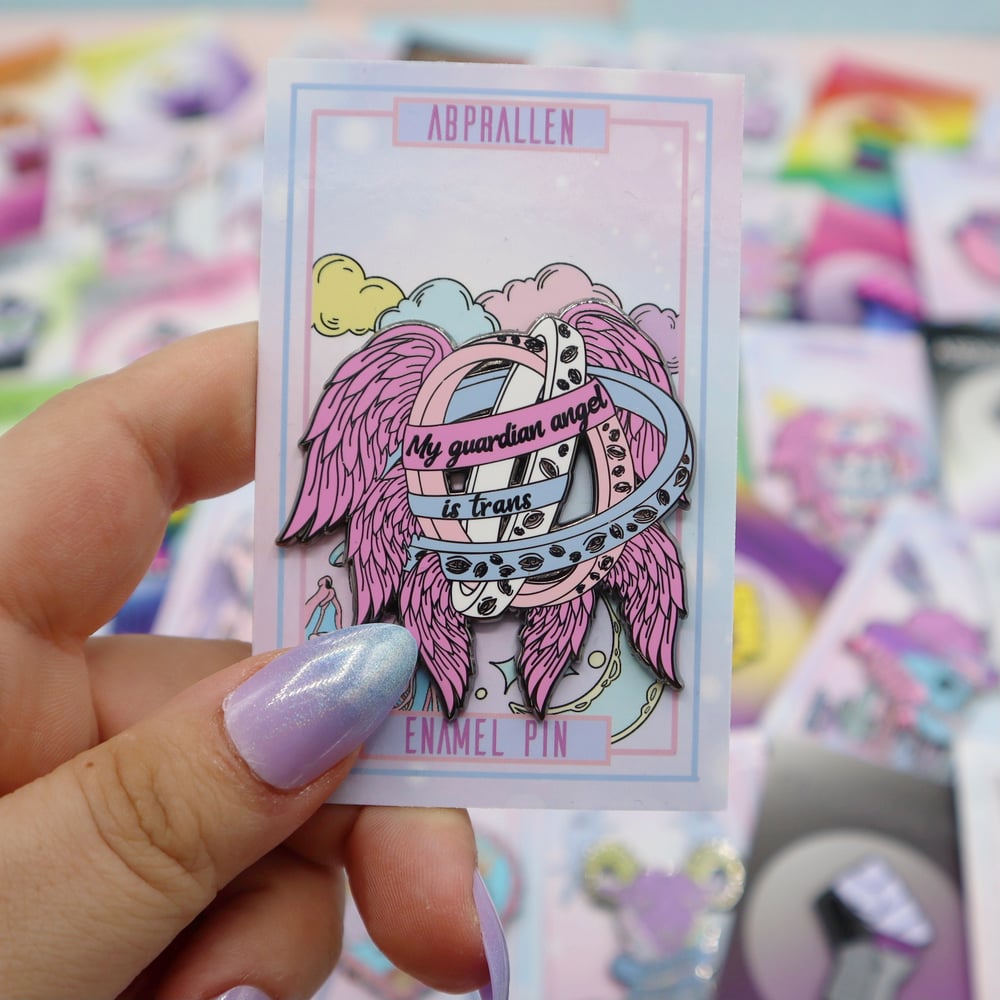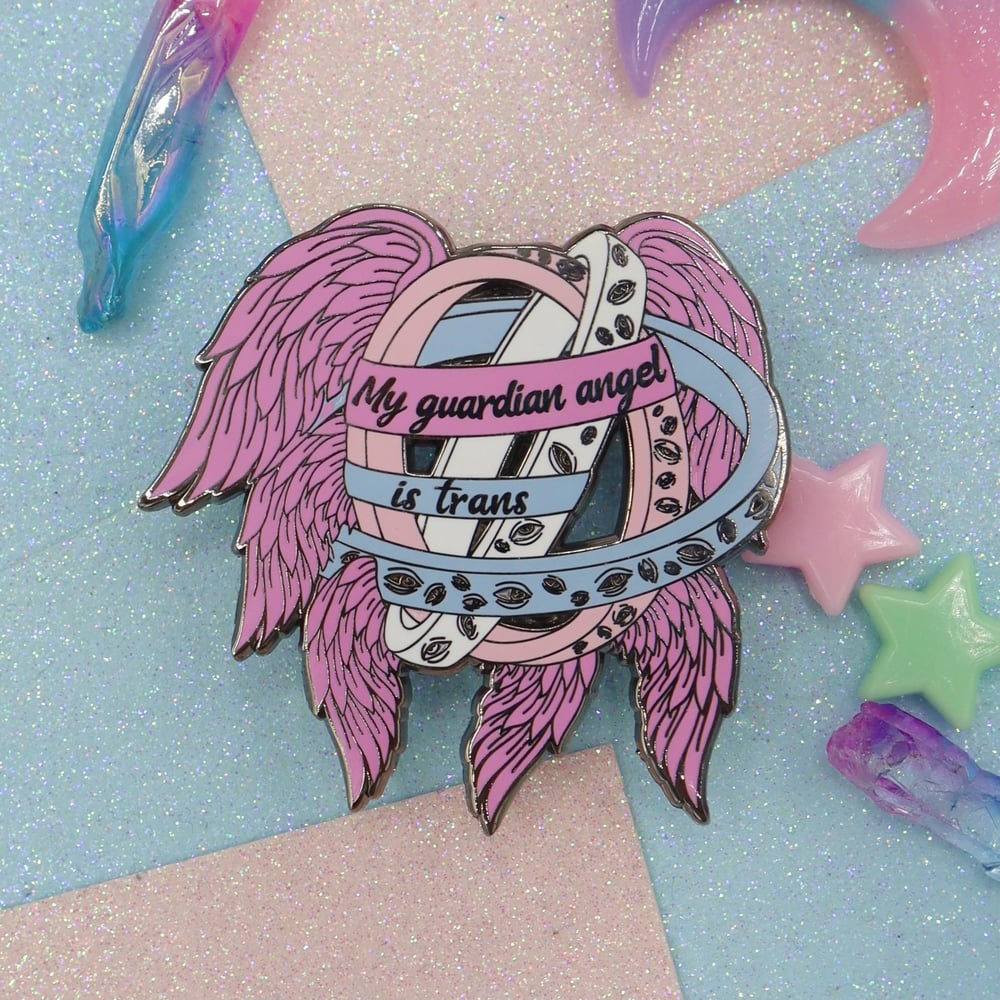 In the Old Testament The Book of Ezekiel describes angels as beings that are comprised of wheels within wheels, six wings, and covered in eyes. Which is a far cry from what we usually think of when we think of angels, but, frankly - better.
This enamel pin measures 49mm at its largest point and affixes with two rubber clasps.