Independent LGBT+ fashion and accessories, designed in London.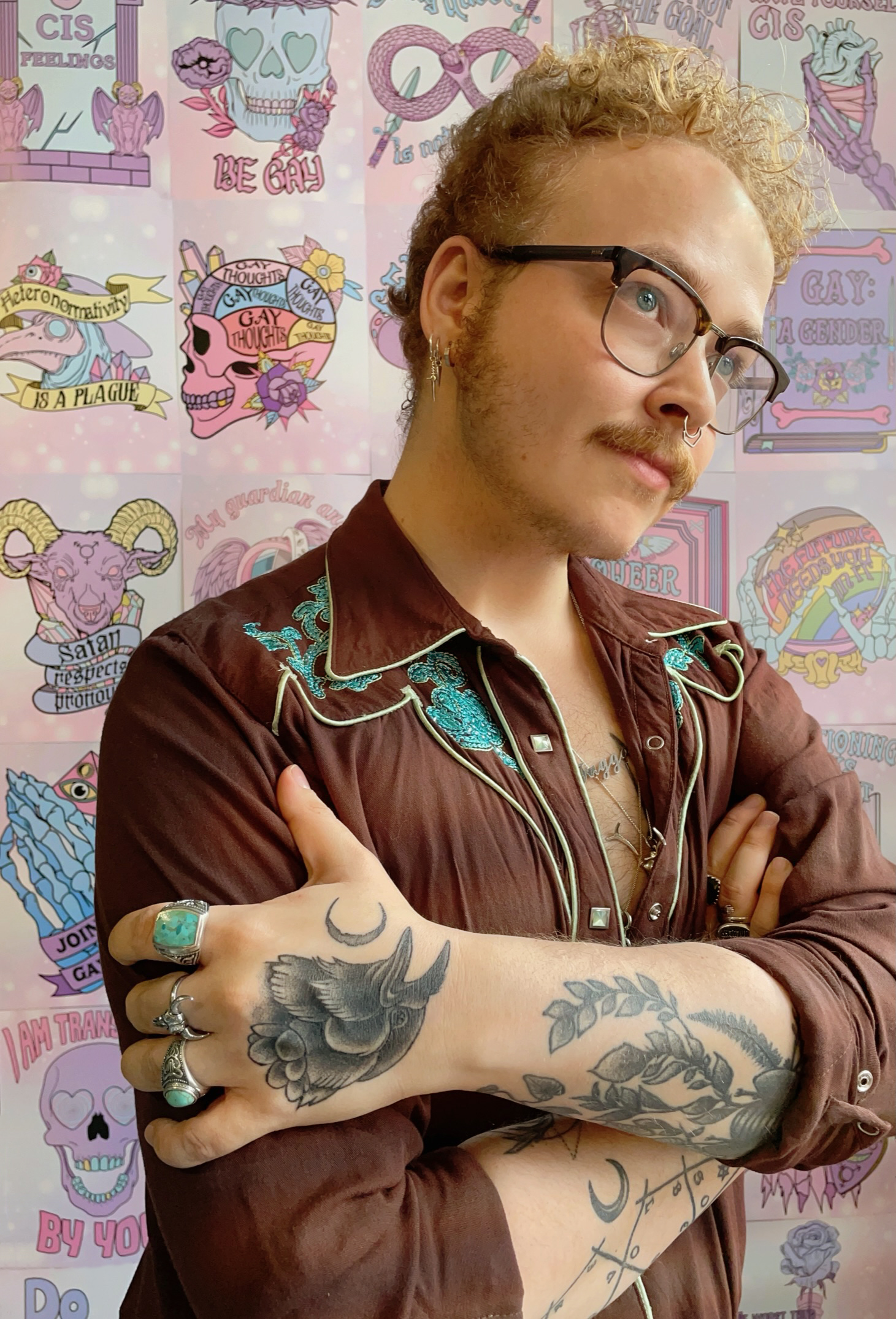 My name is Erik, and Abprallen is my passion, my outlet, and my work. I named it Abprallen after the German translation of my favourite word - ricochet. We are all ever-changing, moving, bounding from one state or place to another.
I was born in London, where I currently live and where Abprallen lives too, but my work has been sent to and rehomed in many different countries, from Argentina to Ukraine (I haven't quite tapped the Zimbabwean market yet!) and I like to think I send a part of me with each order.
I started Abprallen with a £500 fundraising donation from family and friends and it's grown ever since then, it's overwhelming at times to recognise just how big it's gotten, and I have you to thank for allowing me to live my dream.
As a gay trans man it can be hard to find a place in this world that suits you, so I carved out my own and learned just how many people out there are like me. I get to speak with people all over the world, from so many unique and beautiful backgrounds, and I hope I incorporate some of our stories into my work.
A lot of my art is pastel coloured, I find it an extremely enjoyable palette to work with, it's comforting and that's something we could all use more of. I juxtapose it with imagery of skulls and spooky things – an interest of mine since I was a child. There's something magical about the unknown, the frightening, and the mystical which is why I so frequently feature these themes in my art.

I share my home with three cats, am fond of country, folk, and hip hop music, love arthouse films, museums, galleries, forests, cemeteries, getting lost, and staying home.

I hope you find something of yourself in Abprallen and embrace the parts of you you've been told not to love.

- Erik