Satan Respects Pronouns Enamel Pin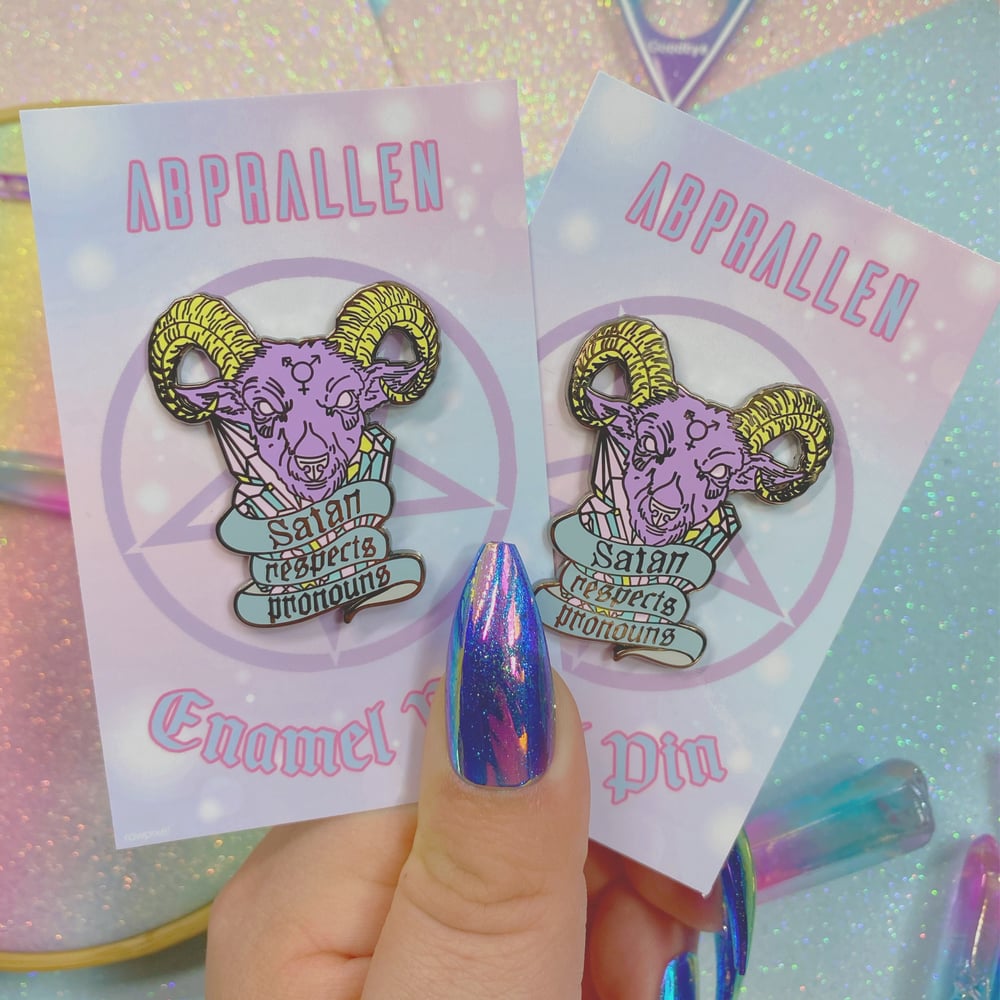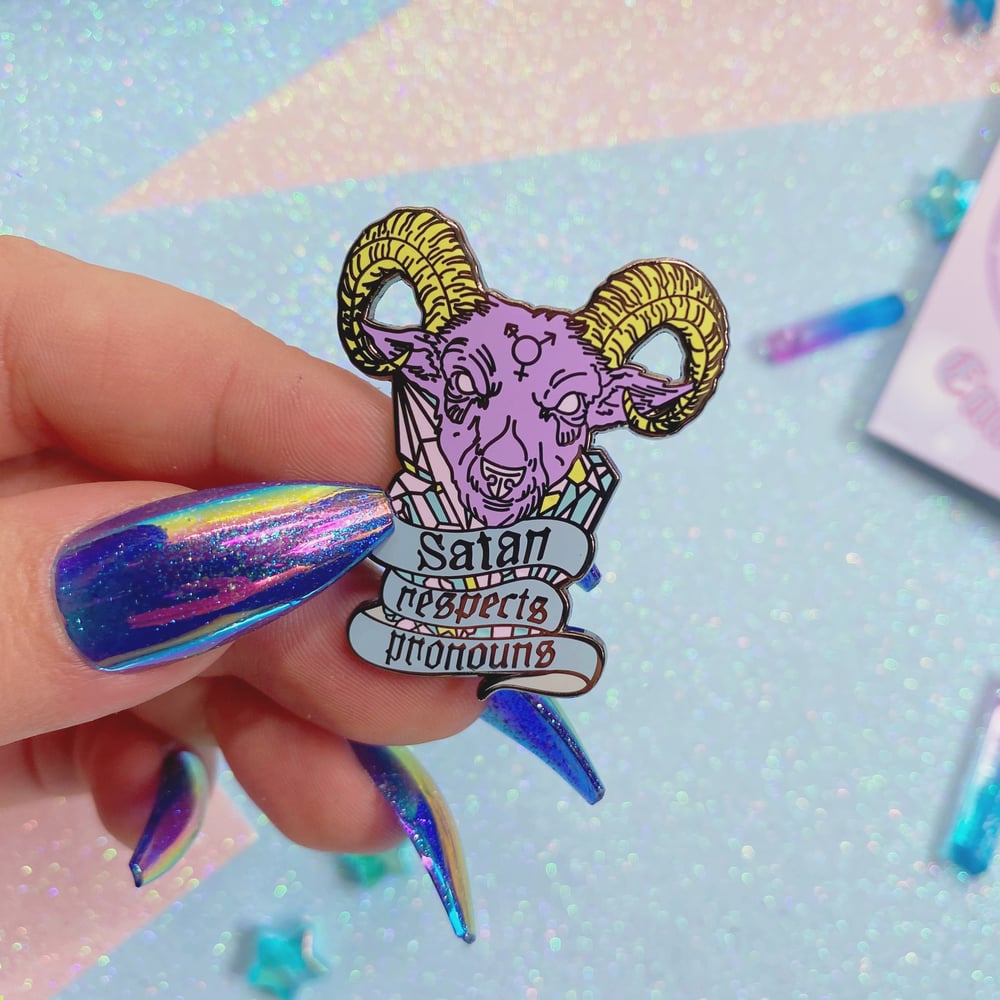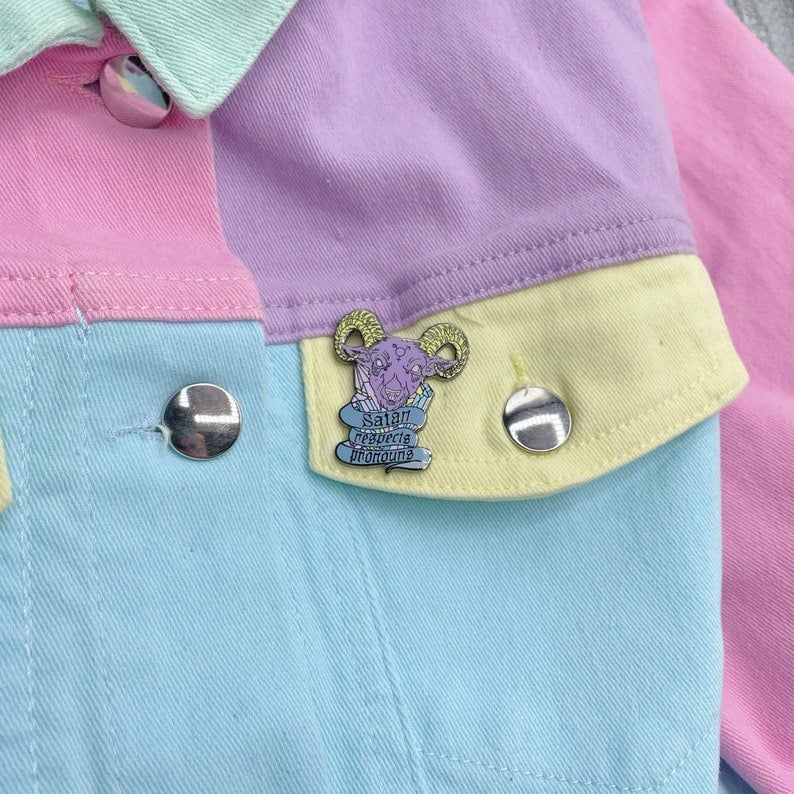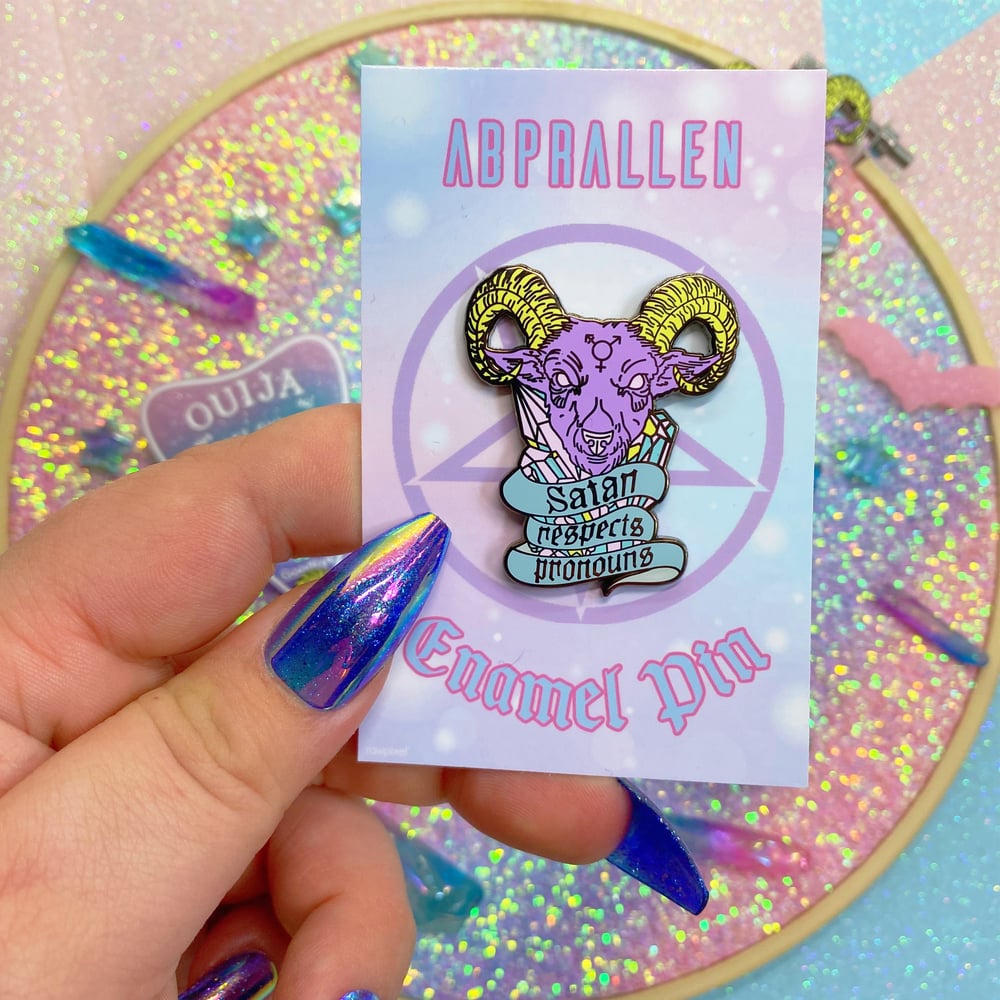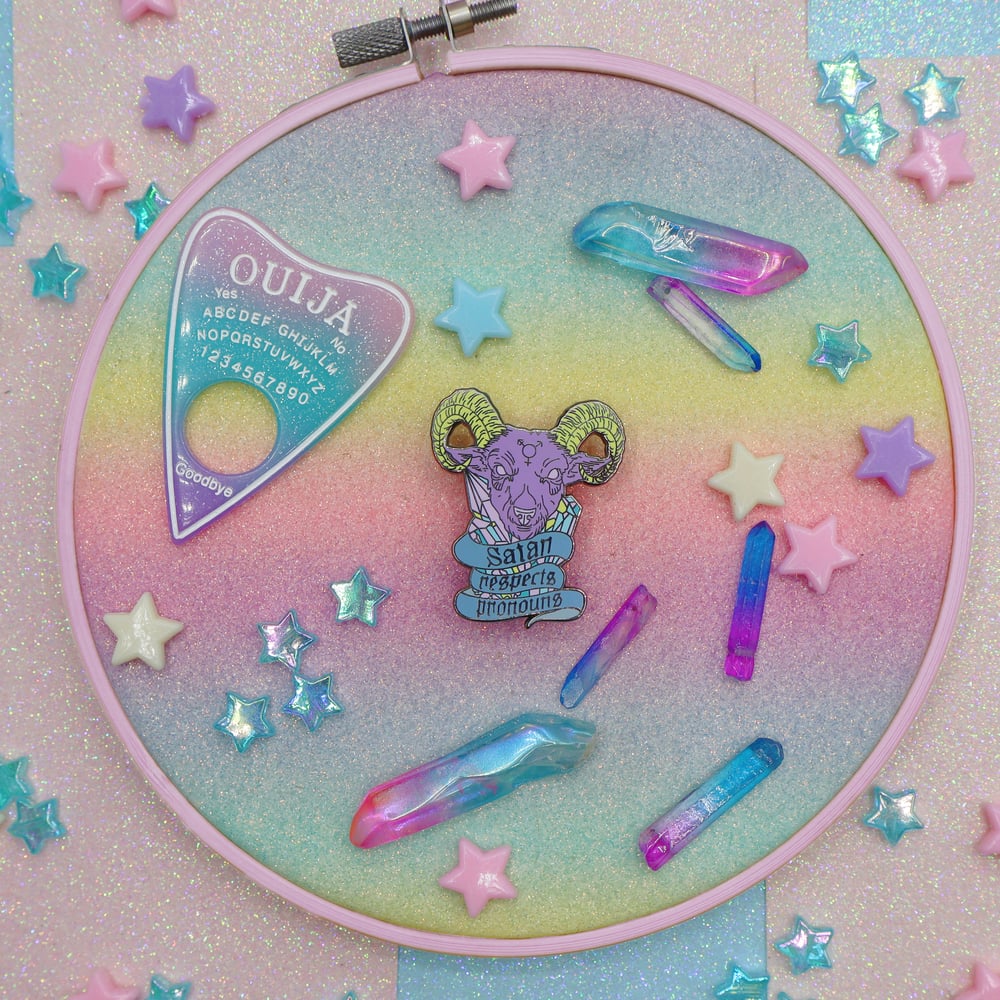 Satan loves you and respects who you are. You're important and valuable in this world and you deserve to treat yourself with love and respect.
I've been thinking a lot lately about The Satanic Temple, and to a lesser extent, The Church of Satan, how they're so frequently misunderstood and demonised (pun not intended) and how LGBT+ people are so often referred to as being a product of Satan or going against God's will.
Satanists don't actually believe in Satan, he is merely used as a symbol of passion, pride, and liberty. He means to you what you need him to mean. So for me, Satan is hope, compassion, equality, and love.
So, naturally, Satan respects pronouns. He loves all LGBT+ people. The Church of Satan openly accepts LGBT+ people, it has done since it was created in the 60s and the more recent Satanic Temple accepts them too, with open arms.
I've always loved the juxtaposition of "creepy" or "weird" things being presented as soft or cute and personally I think Baphomet, a mystical deity, looks very charming in their pastel colours; Baphomet themself is a mixture of genders, beings, ideas, and existences. They hardly fit into binary stereotypes.
This hard enamel pin is 39mm and affixes with two rubber clasps.
Choose to buy the pin by itself, or with a matching sticker.
As with all my items I ship worldwide and always combine postage.
Check out the rest of my shop for my other pins, I also have a bundle where you can save yourself a bit of cash. Find that here.