Astrology Made Me Queer Enamel Pin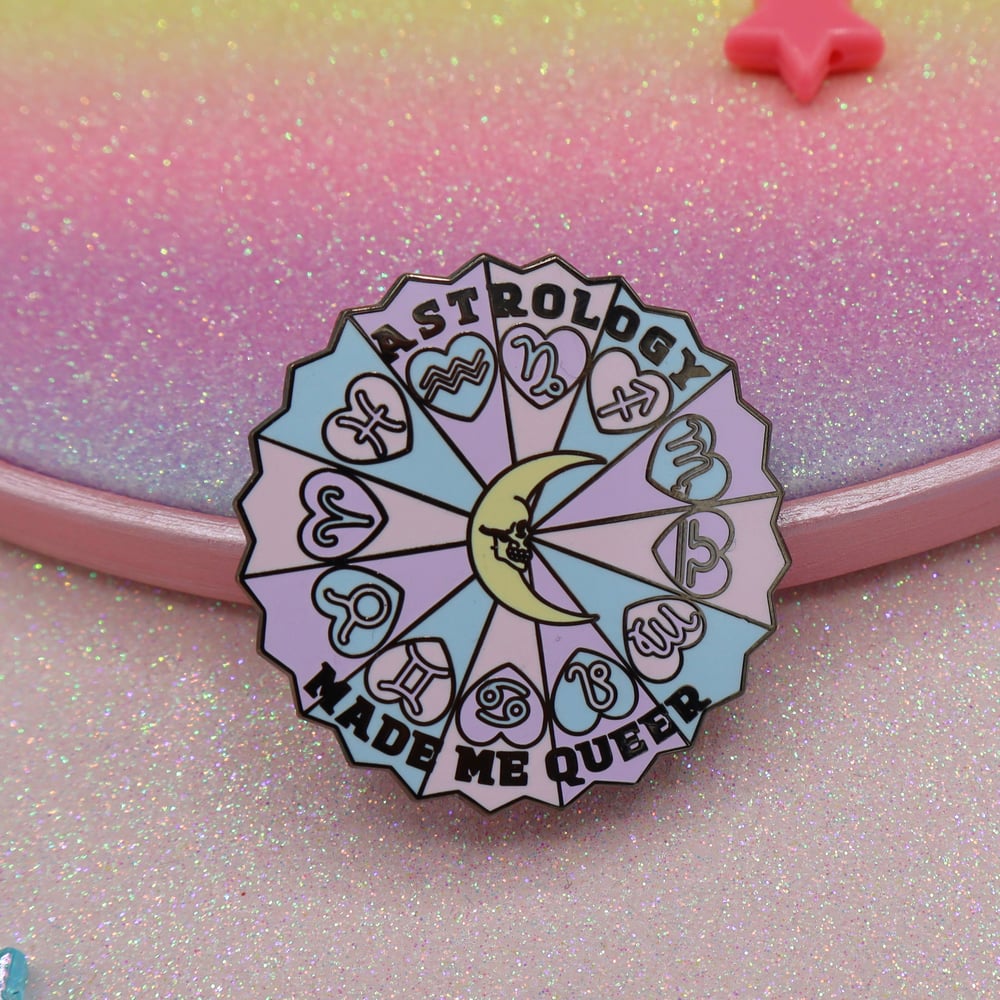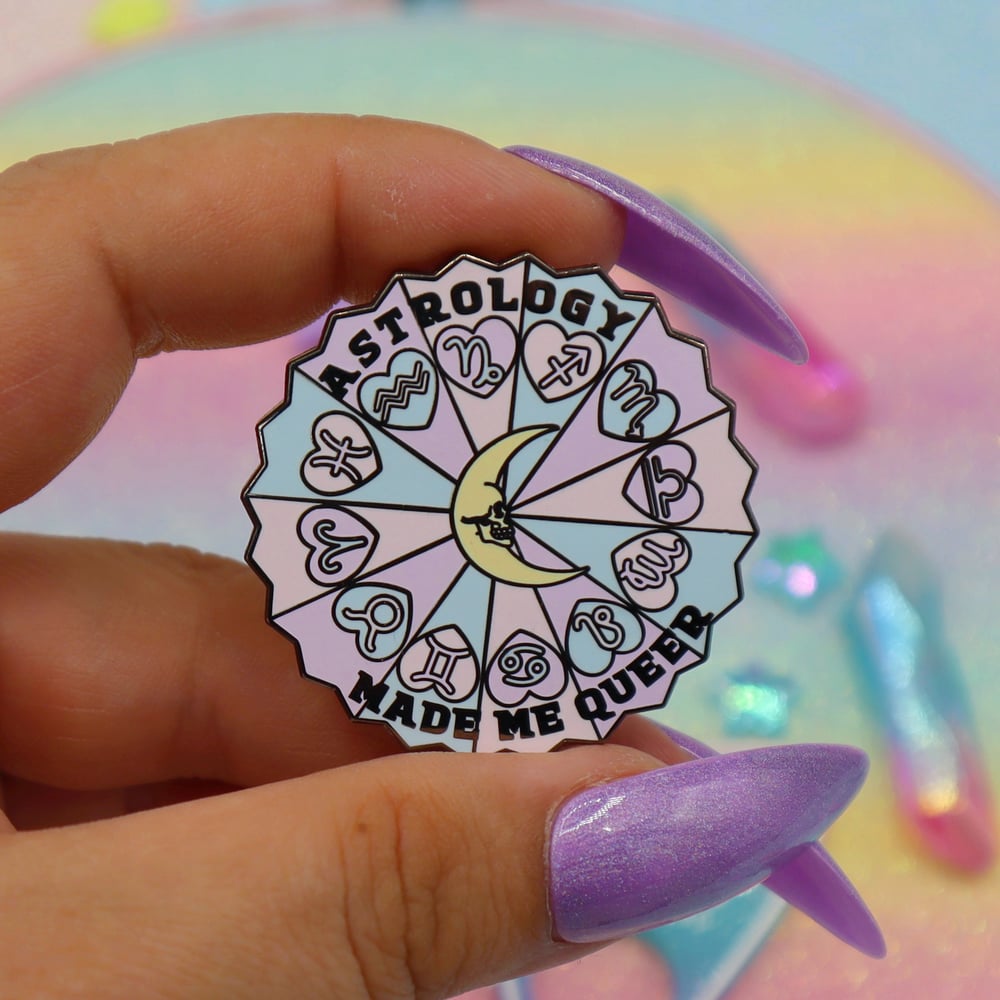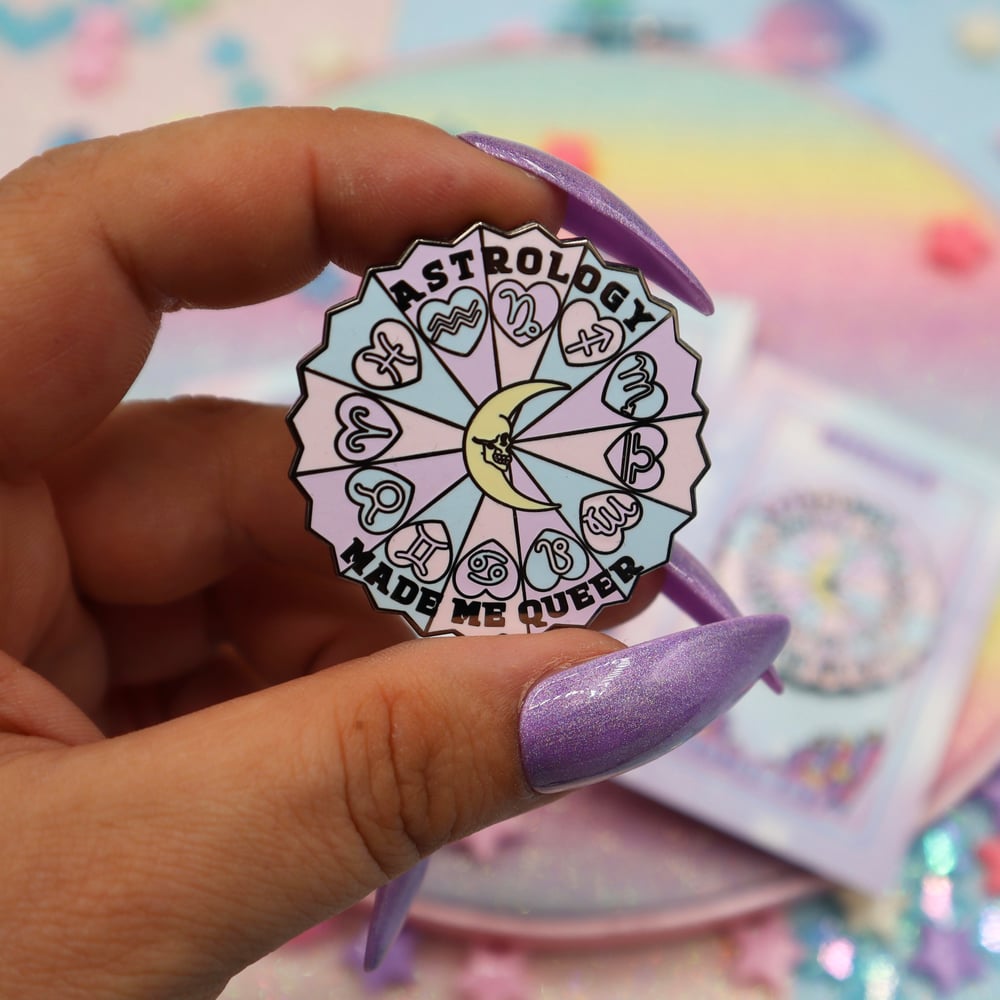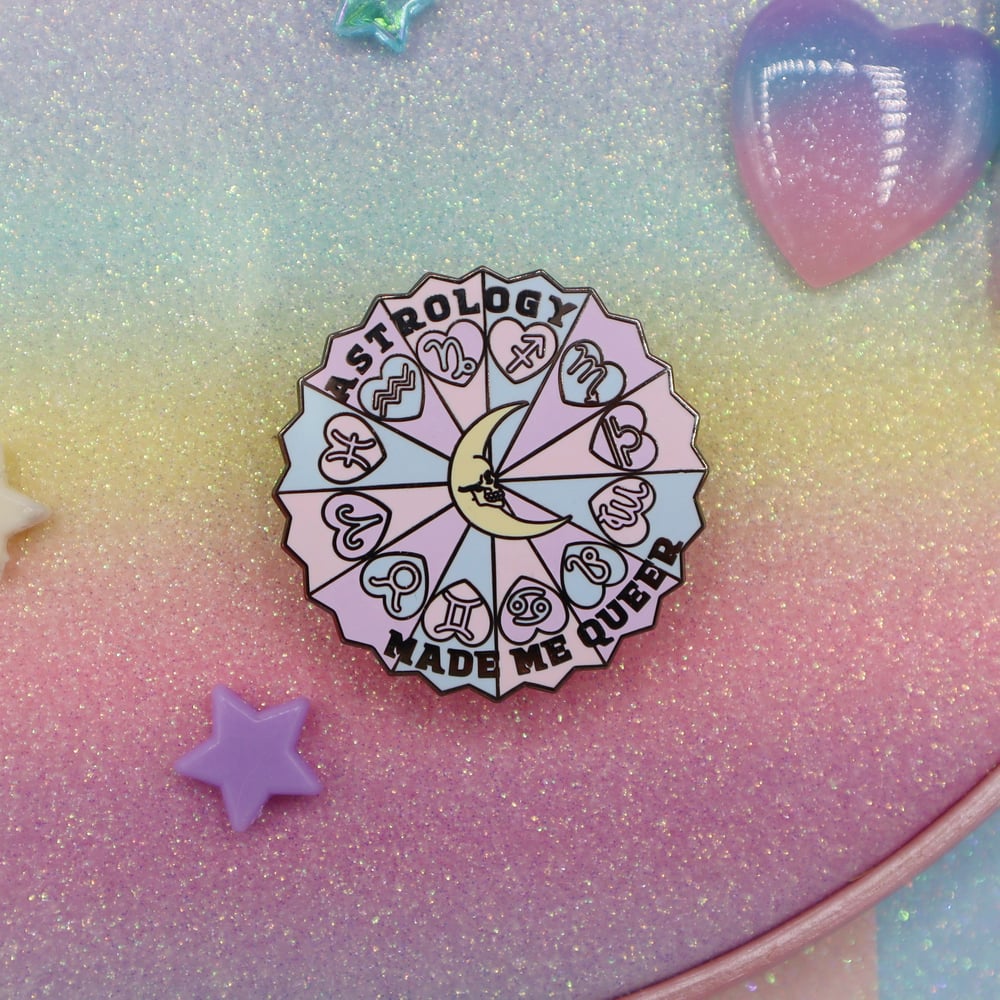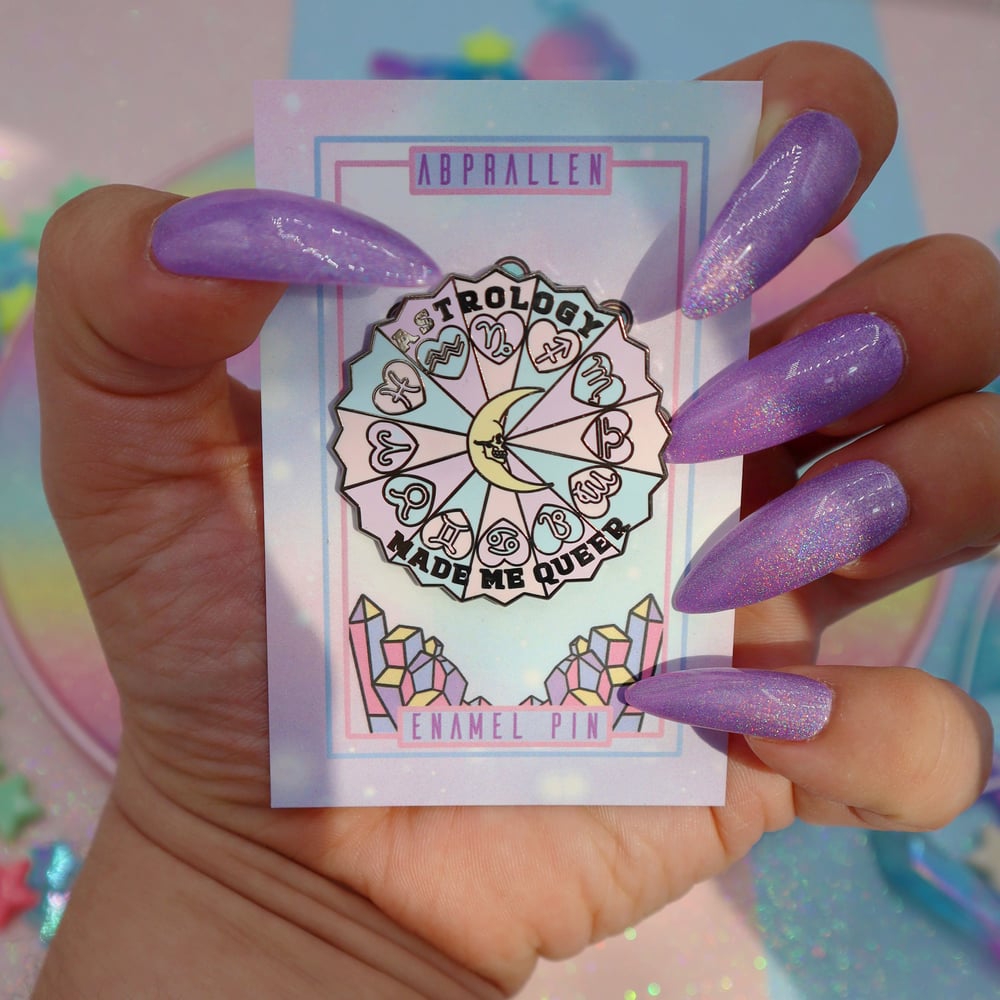 Do you ask everyone you meet their star sign? Do you know your natal chart? Are you… you know 💅🏻?
This hard enamel pin measures 49mm at its largest point and affixes at the back with two rubber clasps. As with all of my pins it comes with its own unique backing card.