Heteronormativity Is A Plague Enamel Pin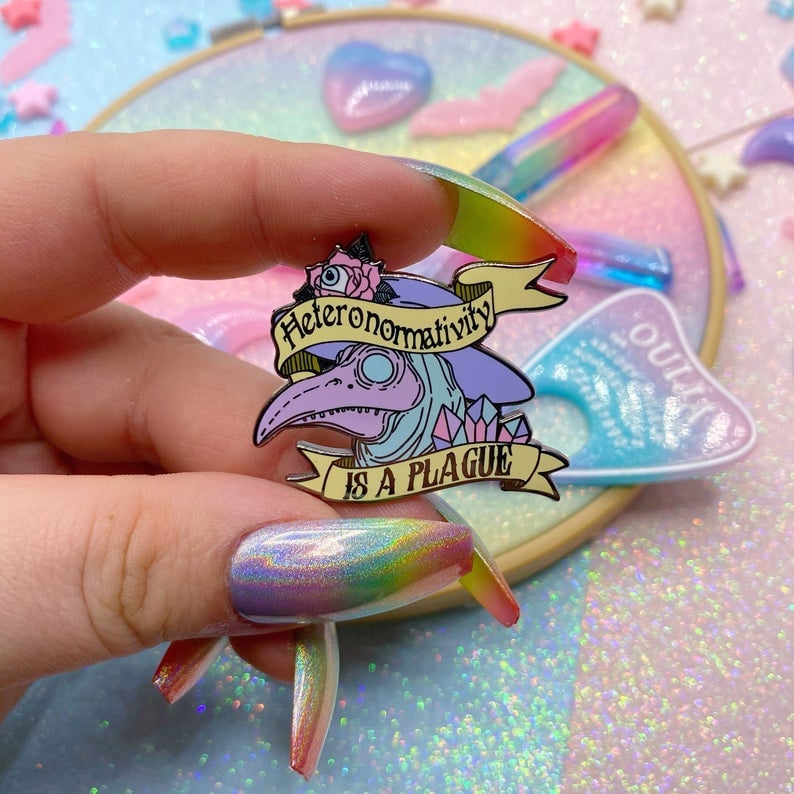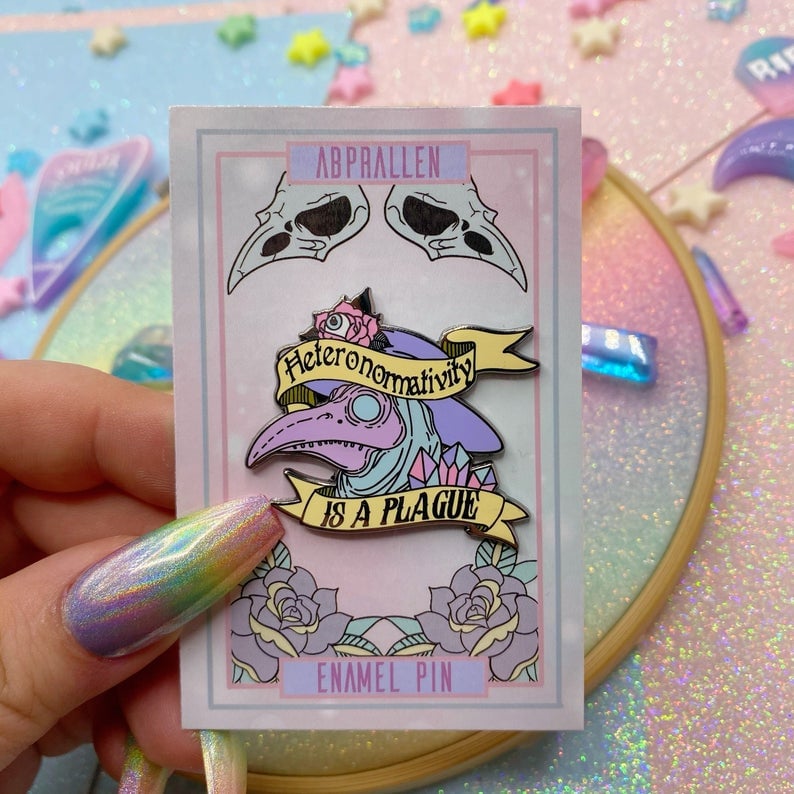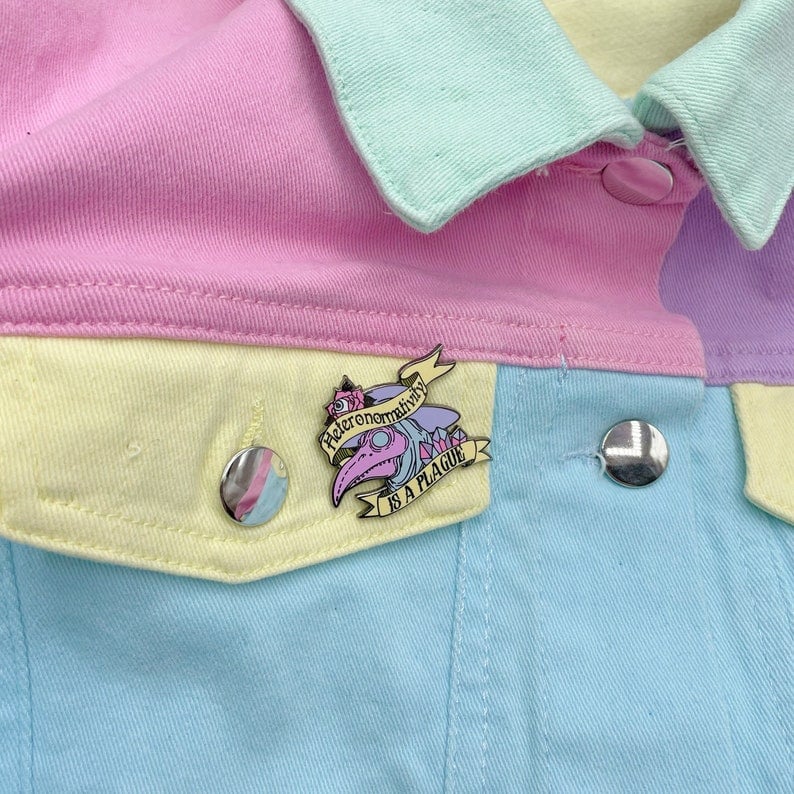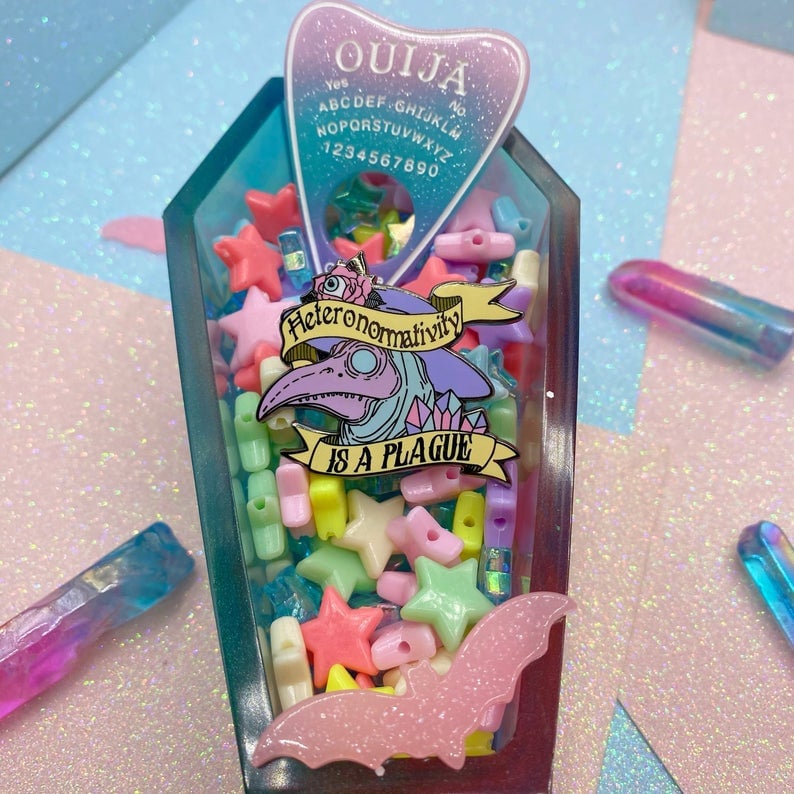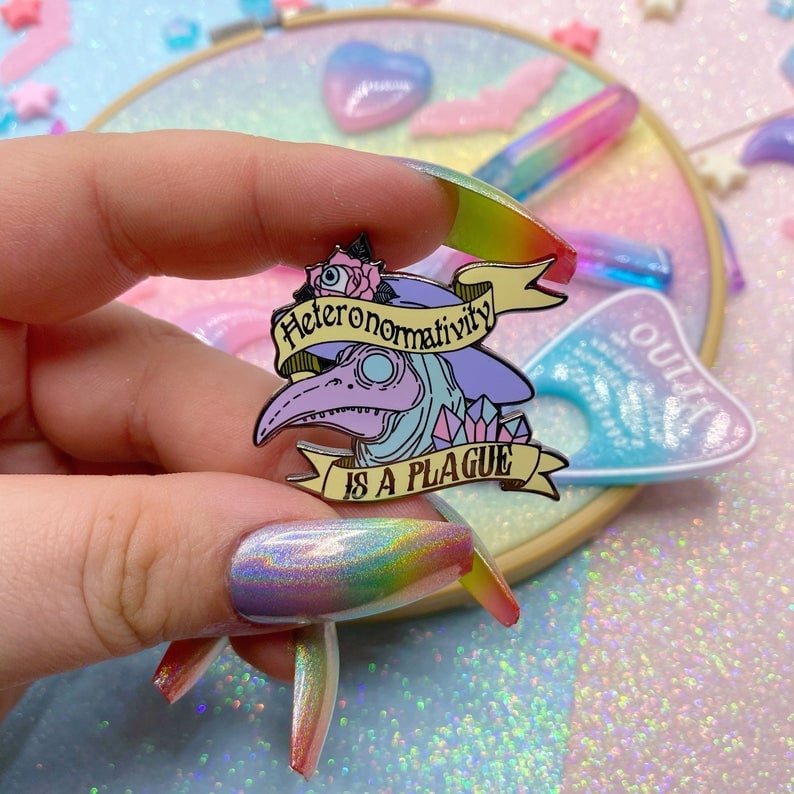 Heteronormativity assumes that there are two genders, two sexes, and that heterosexuality is the only valid type of sex, love, romance, and attraction. It forces those who aren't cis or straight to explain ourselves constantly; why don't we have a girlfriend if we're a man? How do we have sex if we're a woman with a penis? What does our body look like if we're intersex? It automatically makes anyone who doesn't fit into a rigid binary into an "other", something that isn't as worth or important as heterosexulity or cisgenderism.
It's outdated, scientifically backwards, and quite frankly, dull.
Heteronormativity is a plague and we're stopping it by existing proudly and unapologetically as ourselves.
This hard enamel pin measures 39mm at its largest point and affixes at the back with a rubber clasp. As with all of my pins it comes with its own unique backing card.
Choose to buy the pin by itself, or with a matching sticker.
As with all my items I ship worldwide and always combine postage.
Check out the rest of my shop for my other pins, I also have a bundle where you can save yourself a bit of cash. Find that here.