Burn Down The Cis-tem Enamel Pin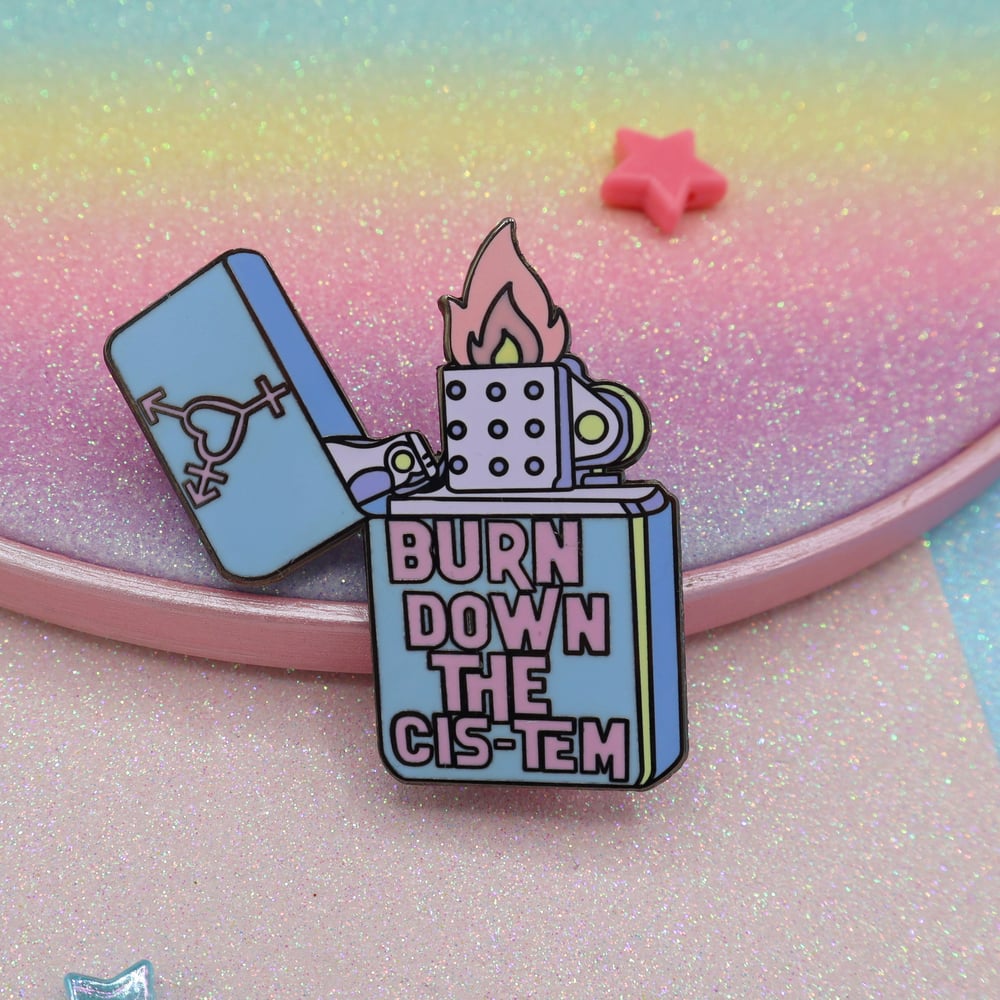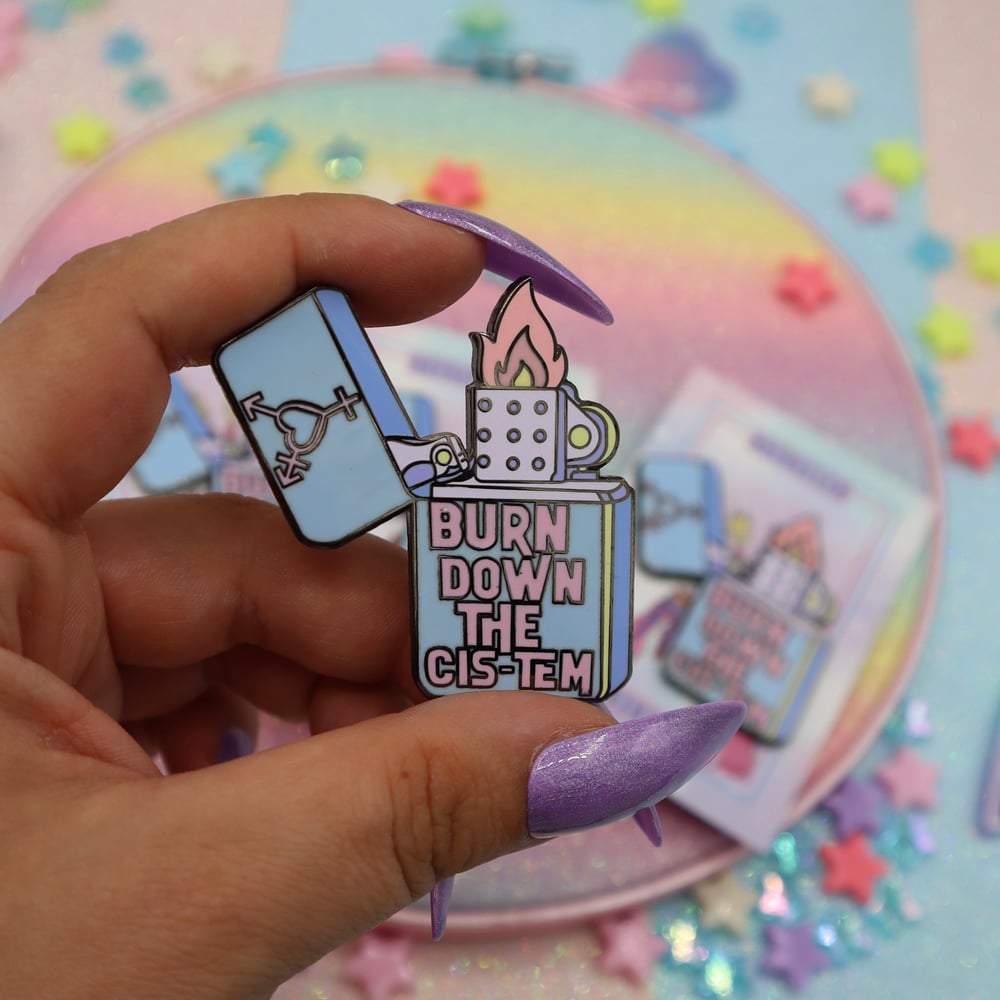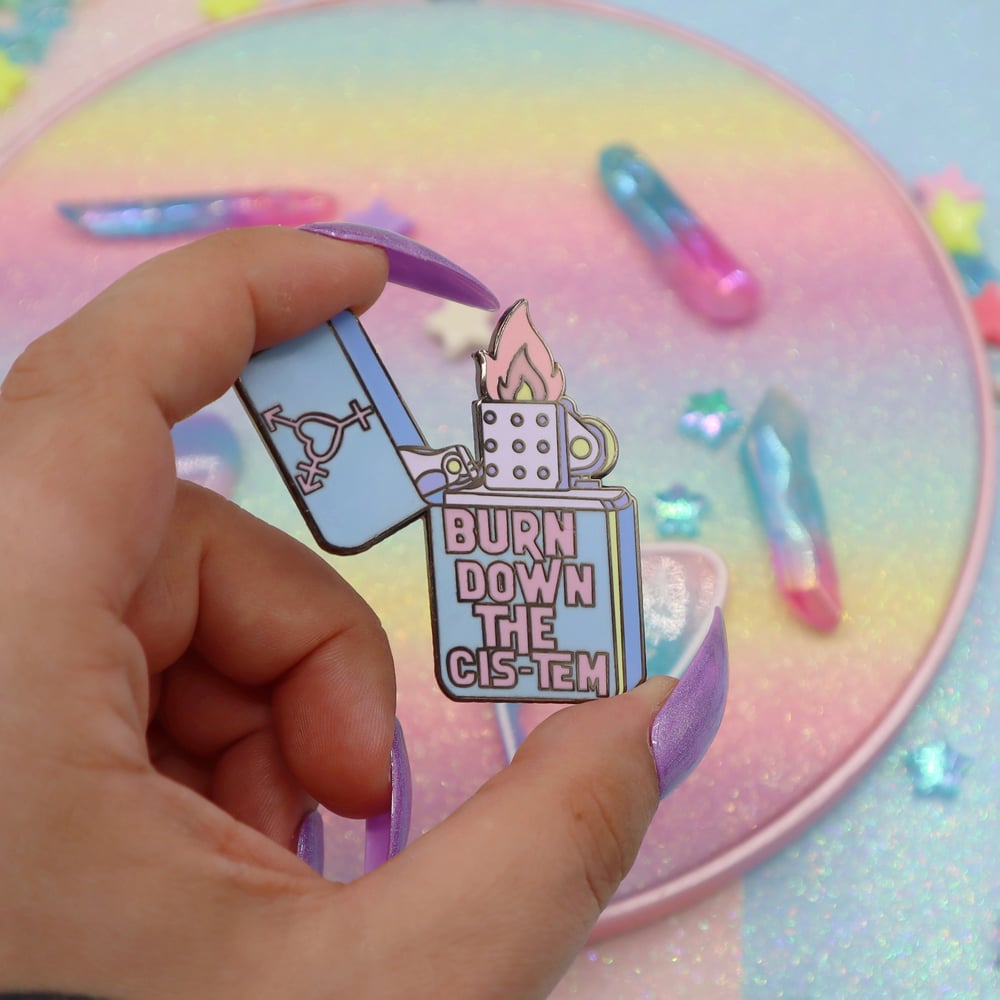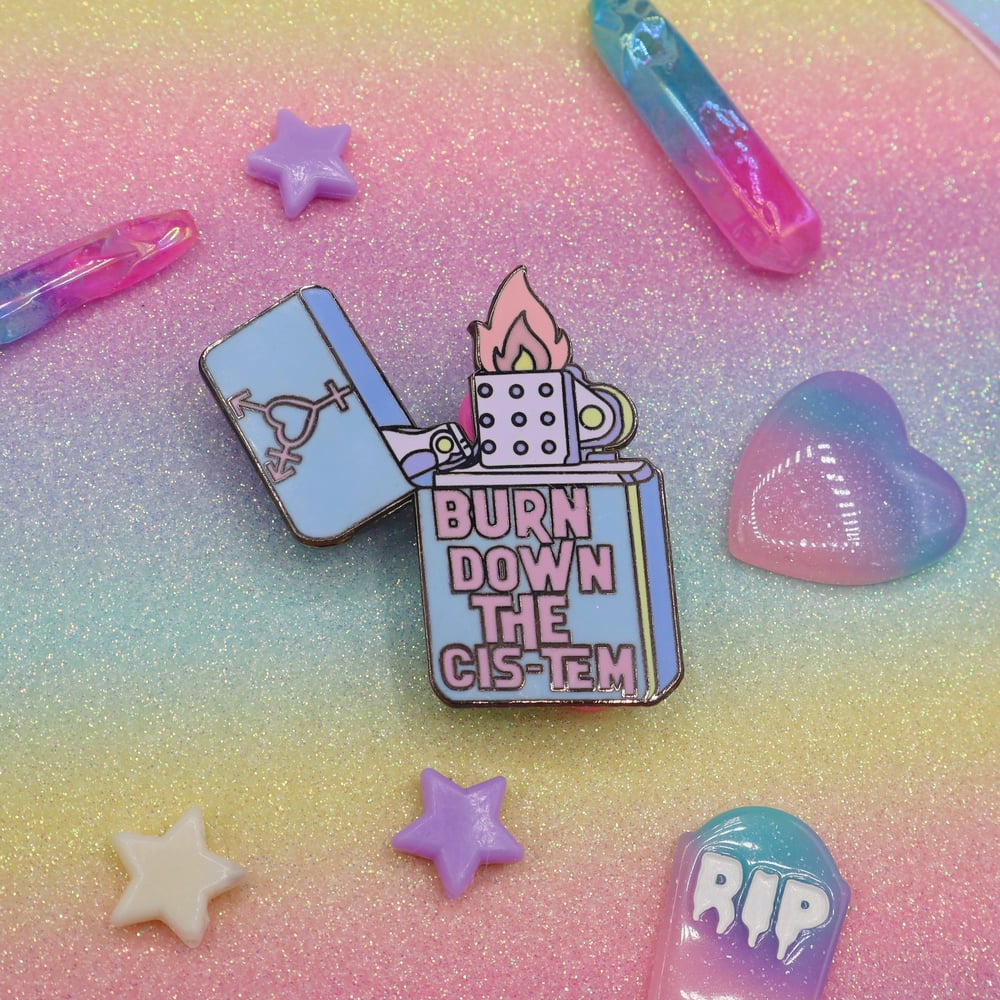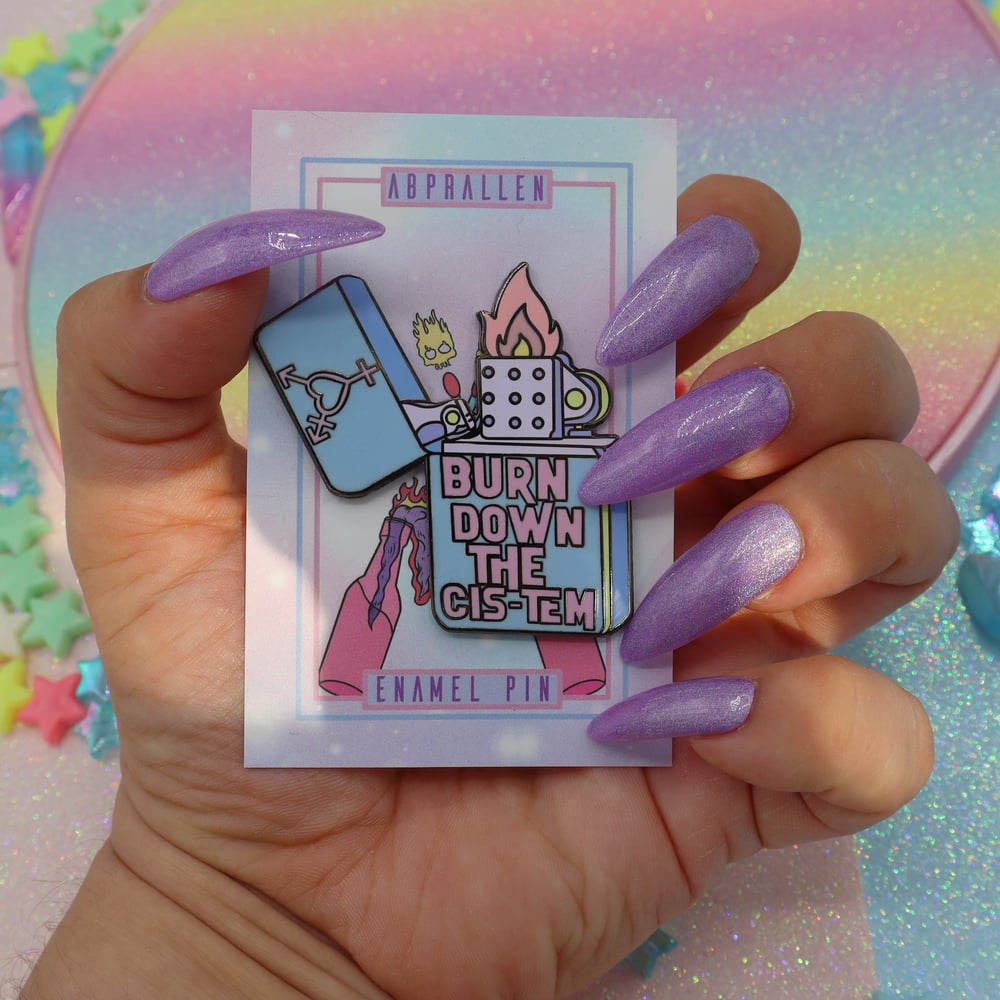 The cis-tem is what keeps trans kids from feeling free to express their true selves, it makes people feel guilty for transitioning, it aims to ensure we stay in the rigid boxes set up at birth, it makes it harder for trans women to get jobs, housing, insurance, it tells non-binary people they don't exist.
We don't need to restructure it, we need to burn it down and start up again in a system that doesn't police gender or expression - a world that allows exploration and doesn't just let trans people exist but lets them absolutely thrive.
This hard enamel pin measures 49mm at its largest point and affixes at the back with two rubber clasps. As with all of my pins it comes with its own unique backing card.