The Future Needs You In It Large Vinyl Sticker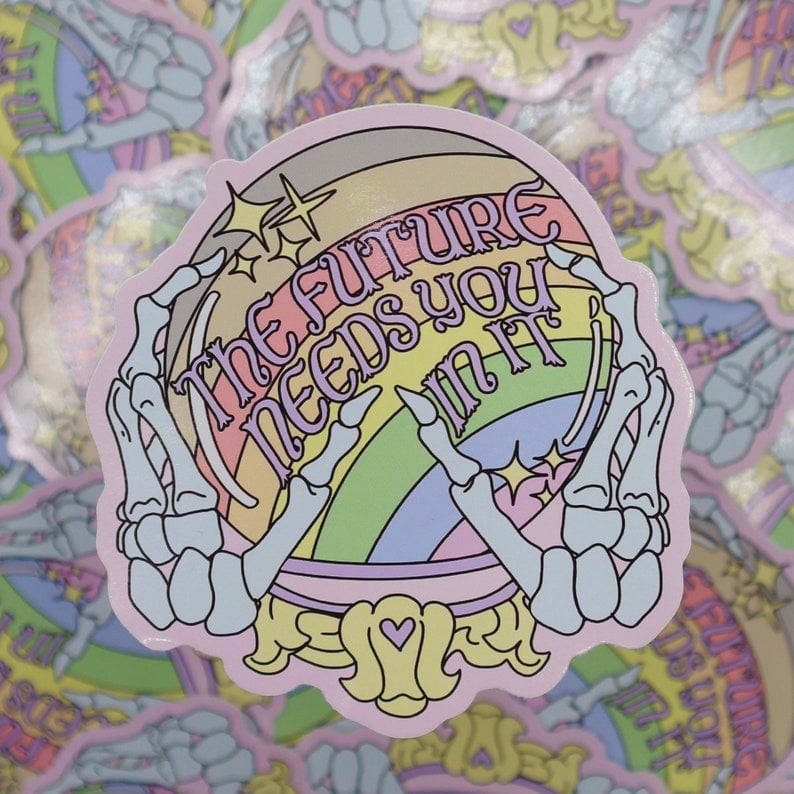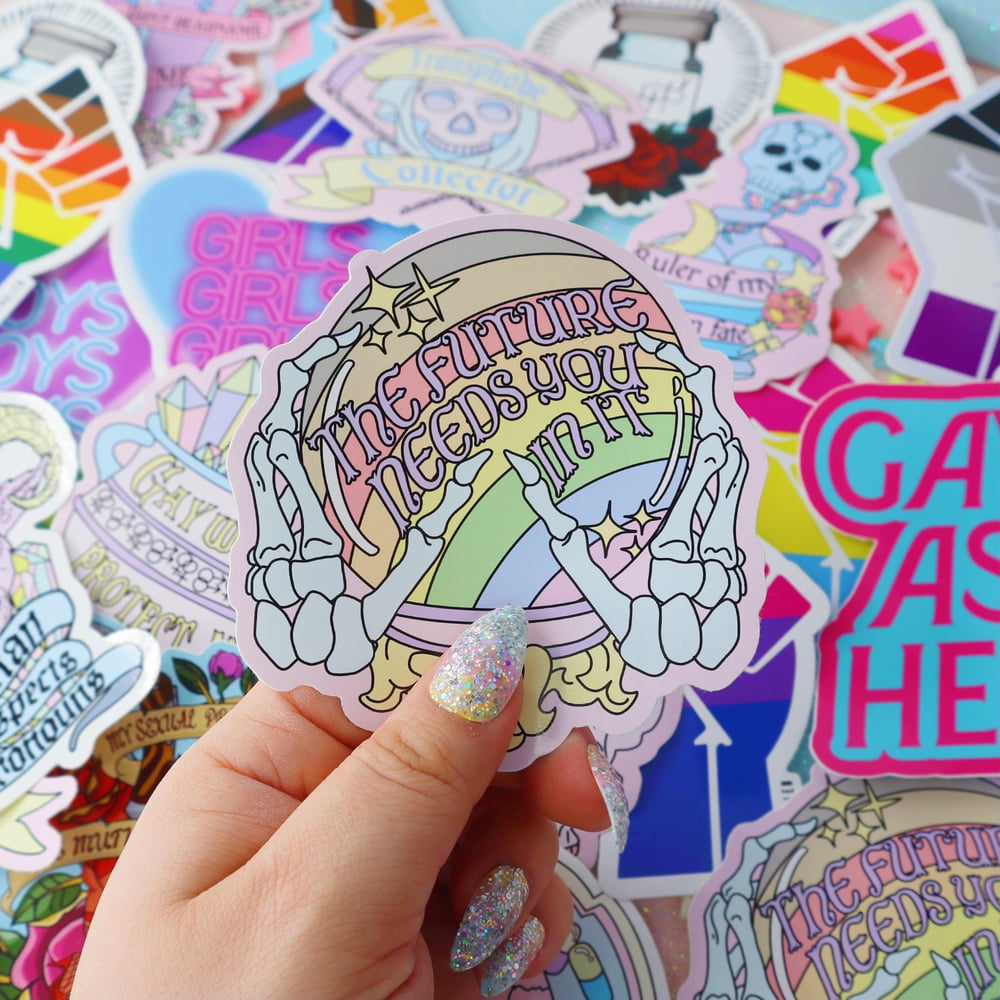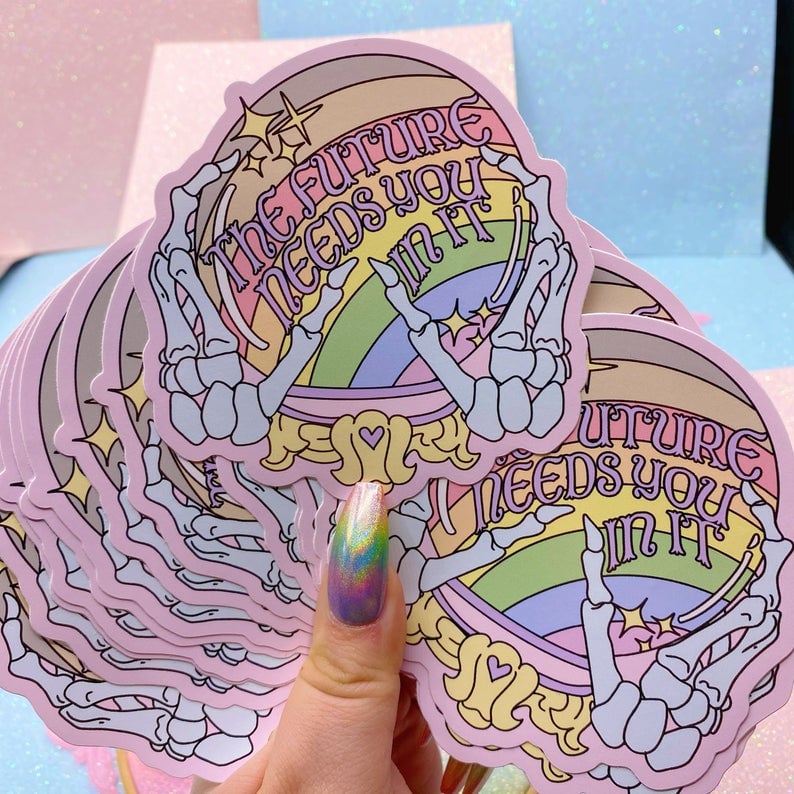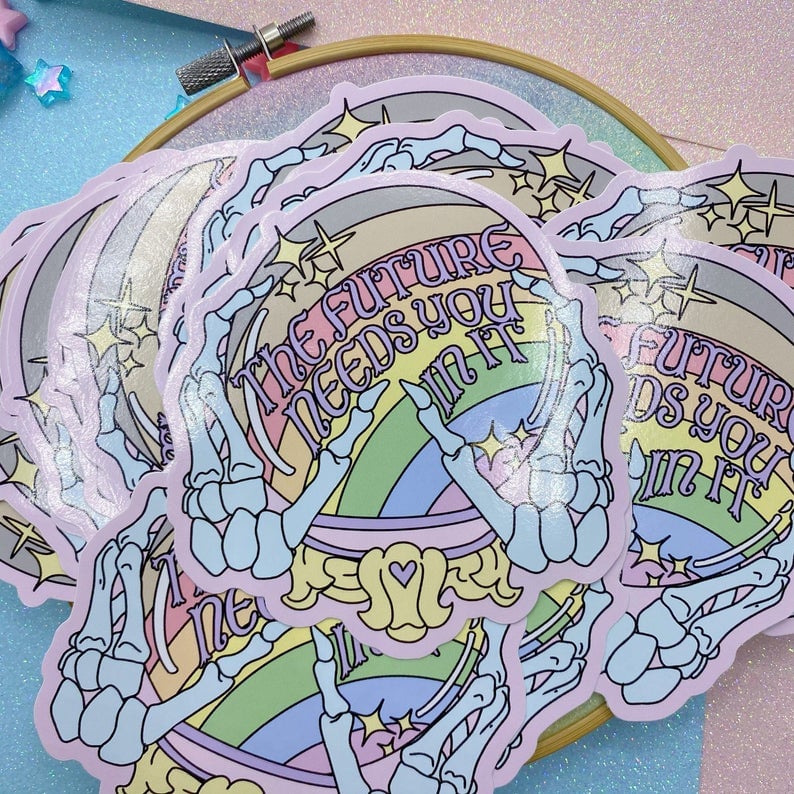 The future is a confusing place, we don't know what to expect and we don't know how to prepare for it. But one thing is certain - your presence is needed there.
LGBT+ people have given the world so much in terms of art, creativity, political change, friendship, love, compassion, and so much more. LGBT+ people are vital for the future to thrive and to show younger people that there's a place for them on this strange little globe.
So look into the crystal ball and hear this loud and clear - The Future Needs You In It.
This vinyl sticker measures 10cm at its widest point, it's water-resistant and made to keep its vibrancy looking its freshest!