Stamp Out Transphobia Large Vinyl Sticker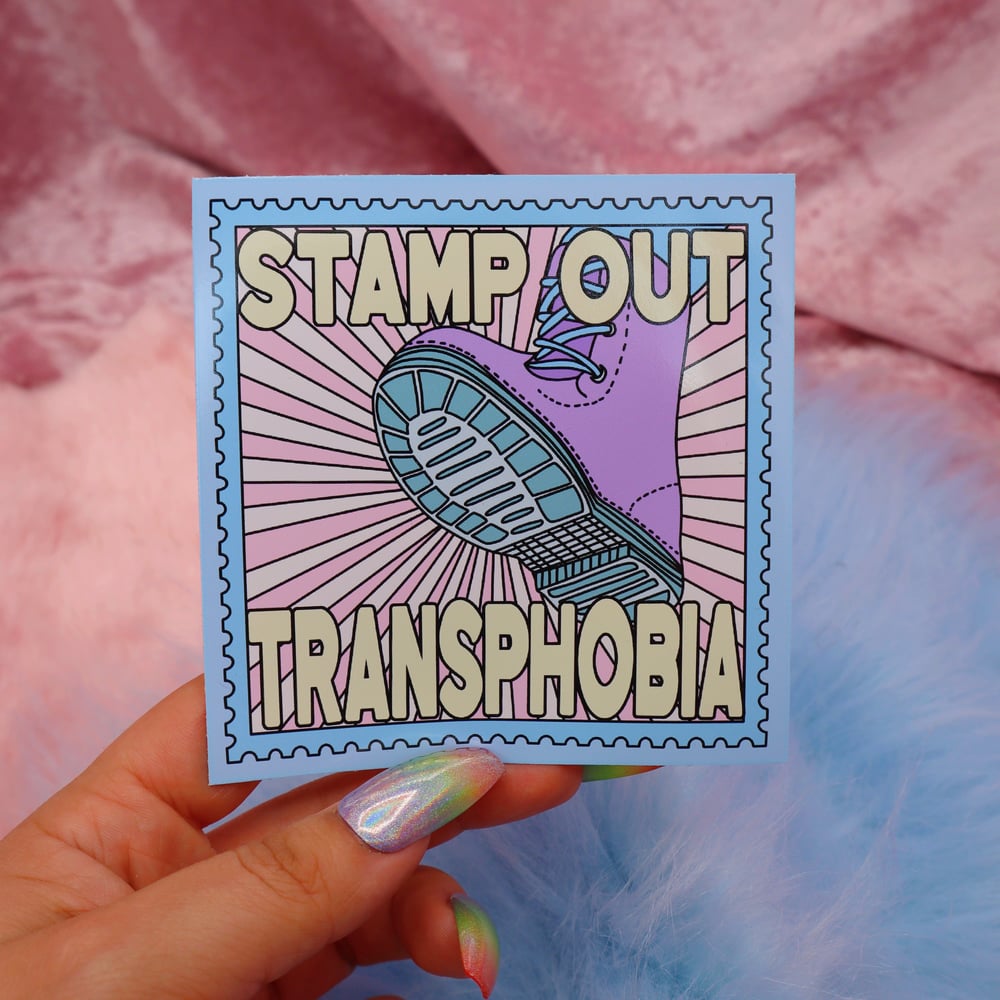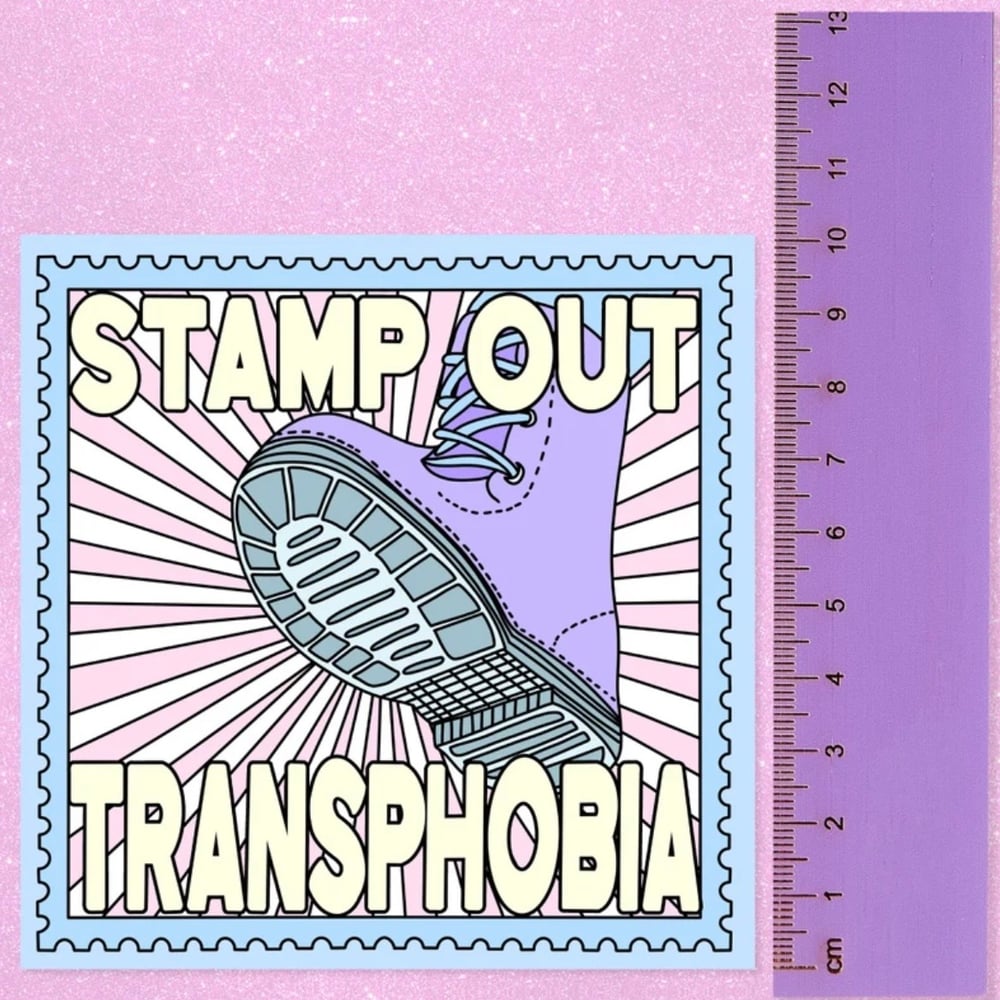 This vinyl sticker measures 10cm at its widest point, is weather-resistant and affixes to all smooth surfaces.
There is no place in this world for transphobia and no justification behind transphobic views. Not everyone's opinions are worth hearing out and not everyone deserves to speak on every topic. Wilful ignorance disguised as "just wanting to have a discussion" should be shot down. Learning and education is a wonderful thing and the desire to better understand the struggles of a group you are not knowledgeable on should be encouraged, but pretending you don't understand when a plethora of information is available to you and choosing to watch transphobic YouTubers to get "educated" is just transphobia.
Where transphobes are concerned we must not listen, encourage, engage with, or give them a platform to talk. All acts of transphobia must be shot down and stamped out. LGB-exclusive spaces and organisations are shameful and make a mockery of our community, glorified influencers touting themselves as harbingers of truth are placing themselves on the wrong side of history, washed-up comedians are leaving behind a legacy of shame and embarrassment.
There is no transphobe who is otherwise a good person, stamp out transphobia wherever you see it.