A Gayer World Is Possible Large Vinyl Sticker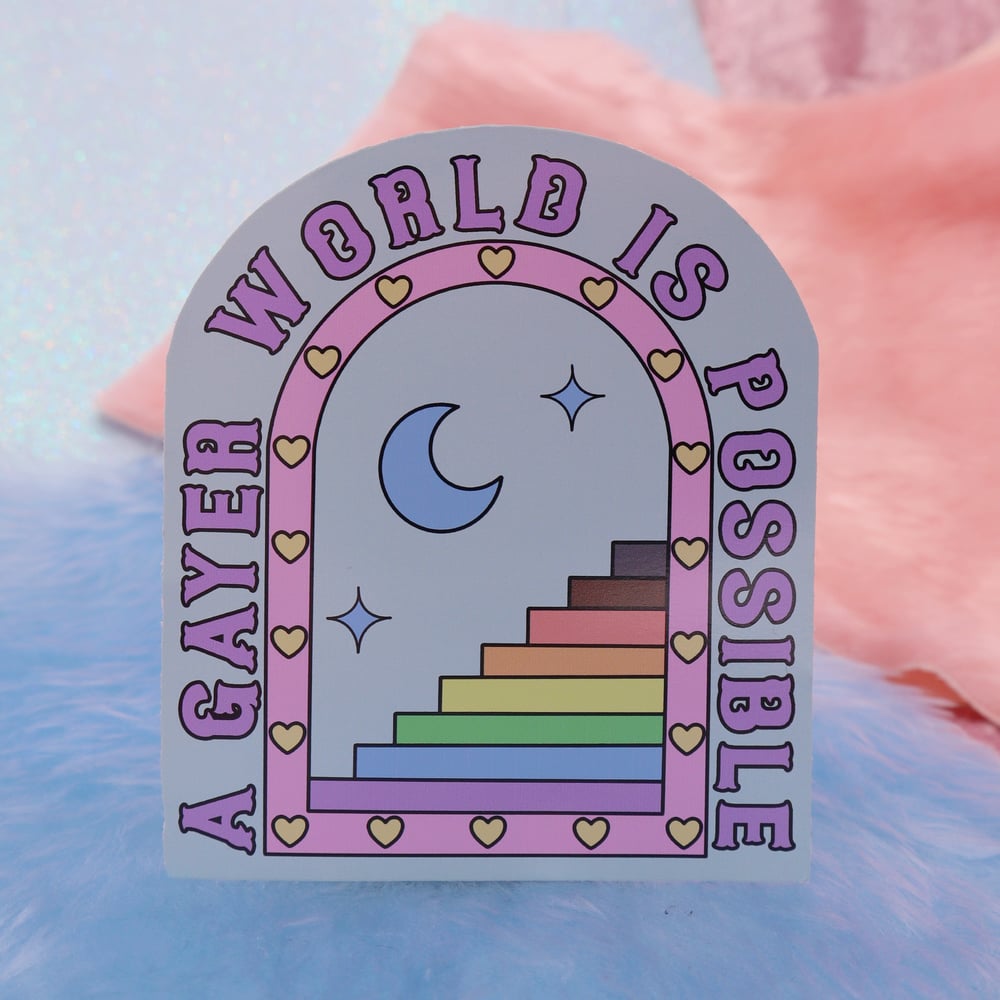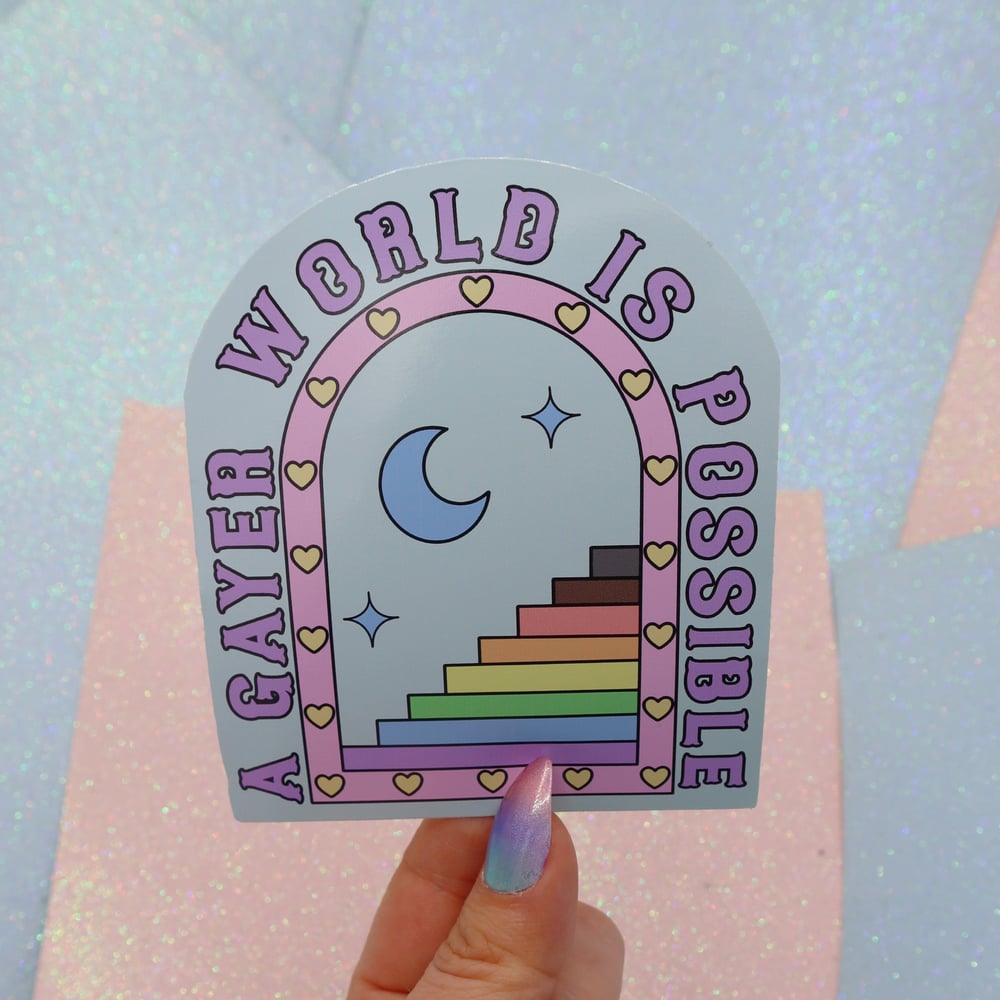 This large vinyl sticker measures 10cm at its largest point, is weatherproof and affixes to all smooth surfaces.
We have earned the right to be our gayest, most outlandish selves. We have earned the right to kiss each other in public, to wear the campest, most limp-wristed outfits, to have the queerest voices, wear the most eccentric outfits, drink the brightest drinks, to not be scared to tell our colleagues we're a woman dating a woman or a man who is meeting another man for dinner after work. We are owed the opportunity to wear our hearts on our sleeves and to mince around with reckless abandon.
We deserve to belong as much as anybody else and if they have a problem with it - let it be a problem. We have the right to make the worst film you've ever seen in your life but it's a romcom about two men, make absolutely garish art that no one wants to see but for the love of all that is holy make it camp! A gayer world IS possible and you're the one who can make it happen! .