Lesbian Pride Flag (Community Variant) Large Vinyl Sticker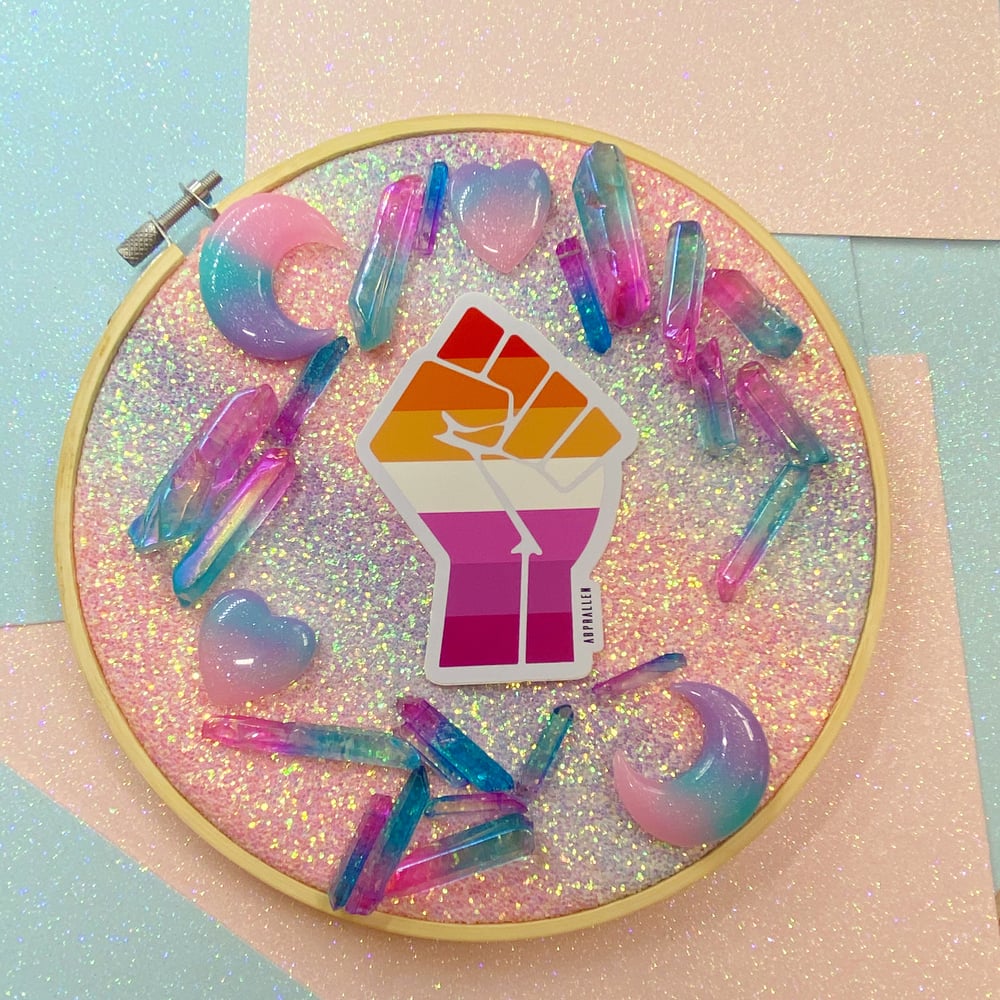 This Lesbian Pride sticker is for all lesbians, whether you recently realized that you're lesbian or have known for years.
I went with the raised fist symbol, as this is an icon of The People, having its roots with The Industrial Workers of the World who were formed in Chicago. This symbol has been used by oppressed groups all around the planet for over a century - from the Black Pride movement, to feminist organisations, to those protesting how their government treats them its a true testament to how resilient and powerful people can be when they have pride and love for what they believe in and know to be true.
I have several other pride flags stickers in this theme as well as matching enamel pins.
This sticker measures 10cm at its largest point - is weatherproof, waterproof, and very durable.