Gay And Weird Large Vinyl Sticker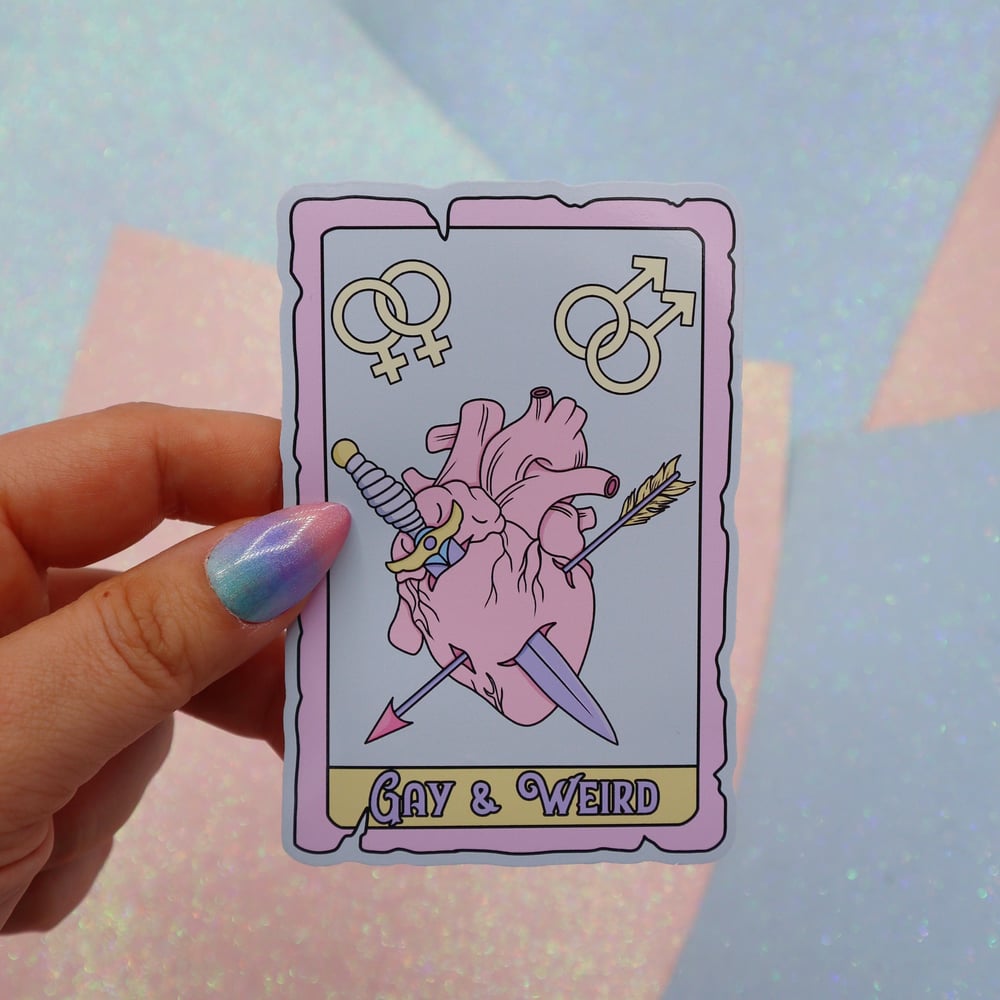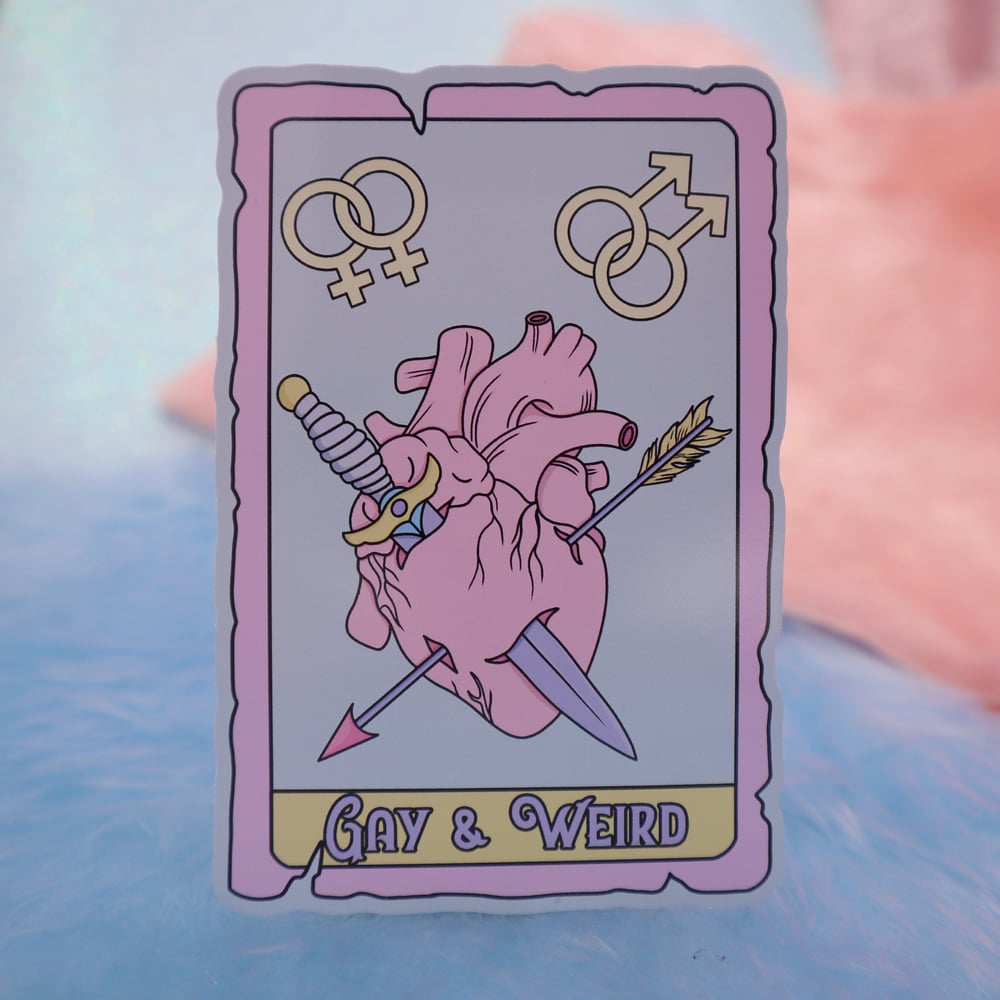 This large vinyl sticker measures 10cm at its largest point, is weatherproof and affixes to all smooth surfaces.
My favourite Tarot card! Very gay, very weird. Make peace with your quirks and your strangeness - if you ever feel like you don't "fit in" then make your own spaces, surround yourself with other weirdos, don't downplay your oddities - the right people will be attracted to you and the ones who don't fit your vibe will thankfully keep their distance. Being gay and weird is a great thing to be, so embrace it!