Support Your Local Drag Kings Large Vinyl Sticker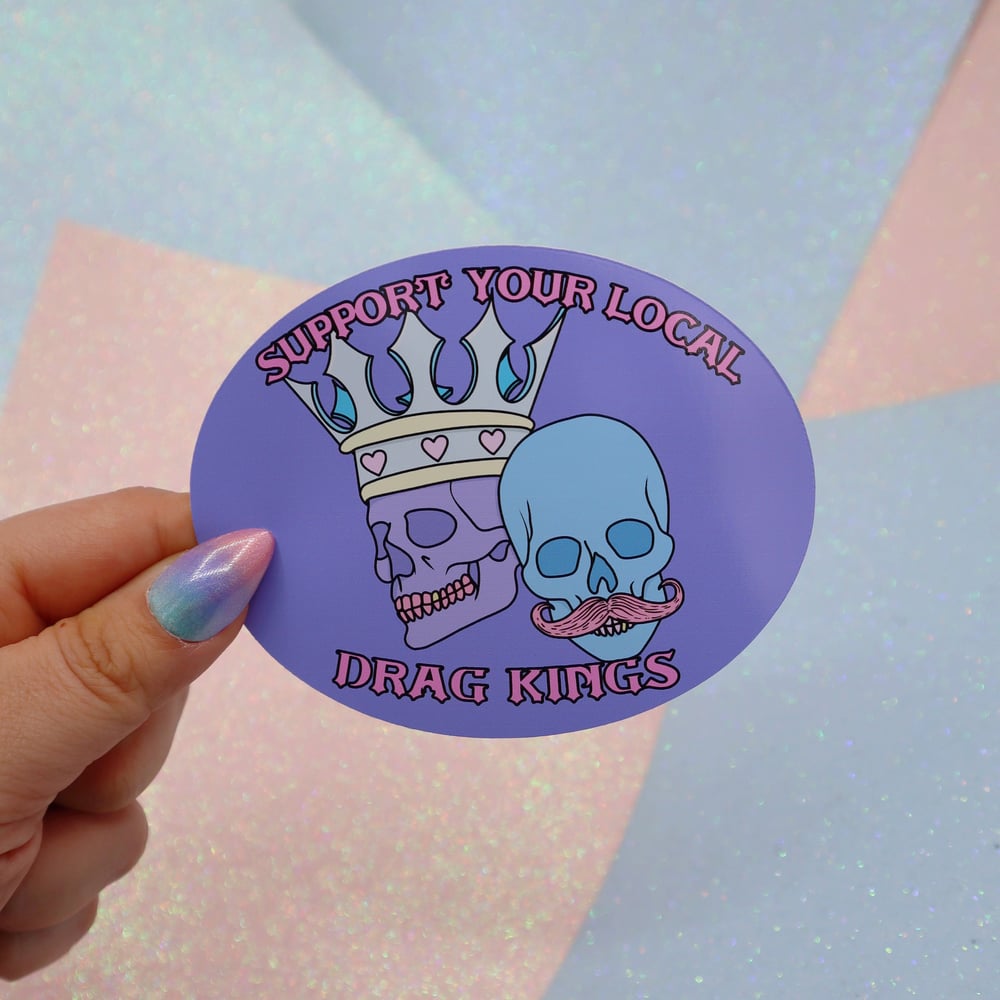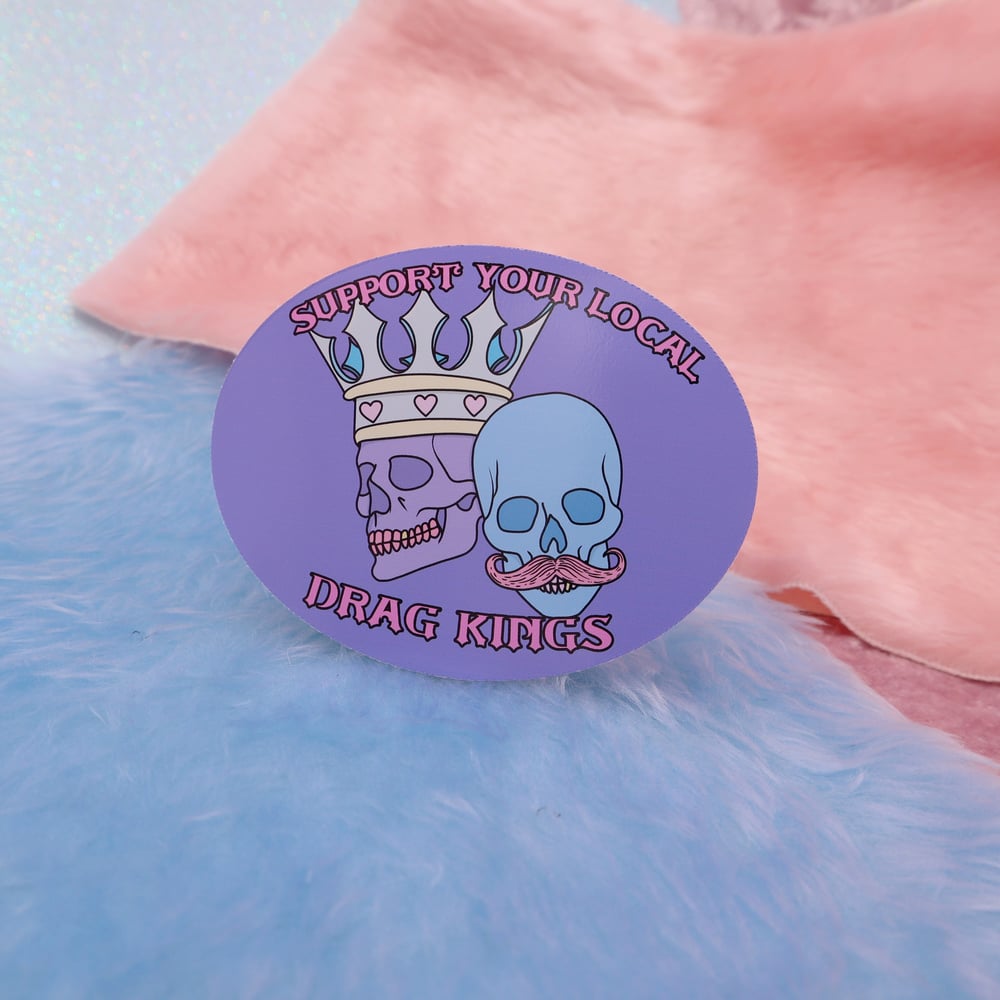 This large vinyl sticker measures 10cm at its largest point, is weatherproof and affixes to all smooth surfaces.
There's a really strange attitude that some people have towards drag kings, this idea that it's someone wearing a suit and pretending to be a stereotypical man and that it's boring or not beautiful or glamorous. And sure, you'll get some of that, but the vast majority of drag kings are phenomenally creative, masters of their craft and just as talented as any incredible drag queen you've seen.
I'm talking rhinestones, rock stars, frills, dandies, romancers, impressionists, boy racers, pansies, feathers, fringe, cowboys, highwaymen, glitter, shimmer, heartbreakers and anything else you could imagine. Pretending that drag kings are dull isn't just doing a disservice to the art but a disservice to yourself for missing out on a good time. I implore you to go see your local drag show, particularly those that feature kings and things!