Transitioning Is Alchemy Art Print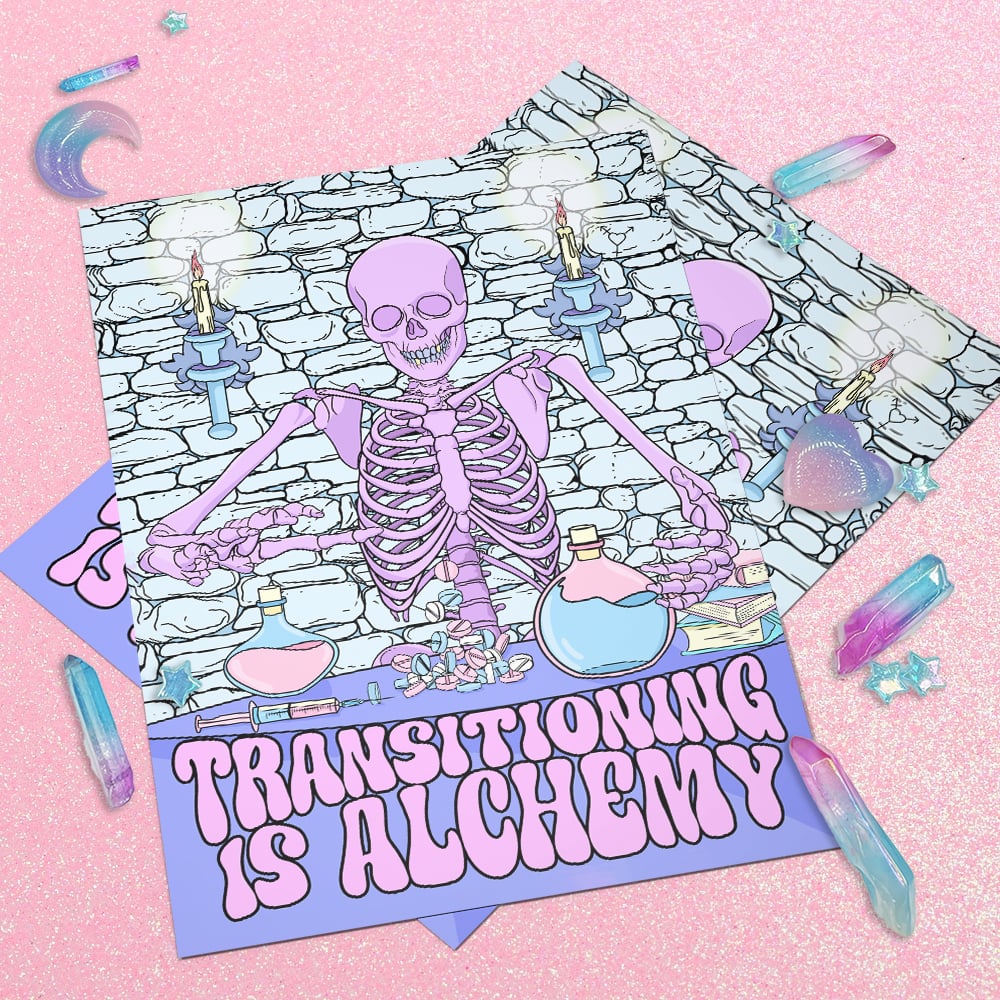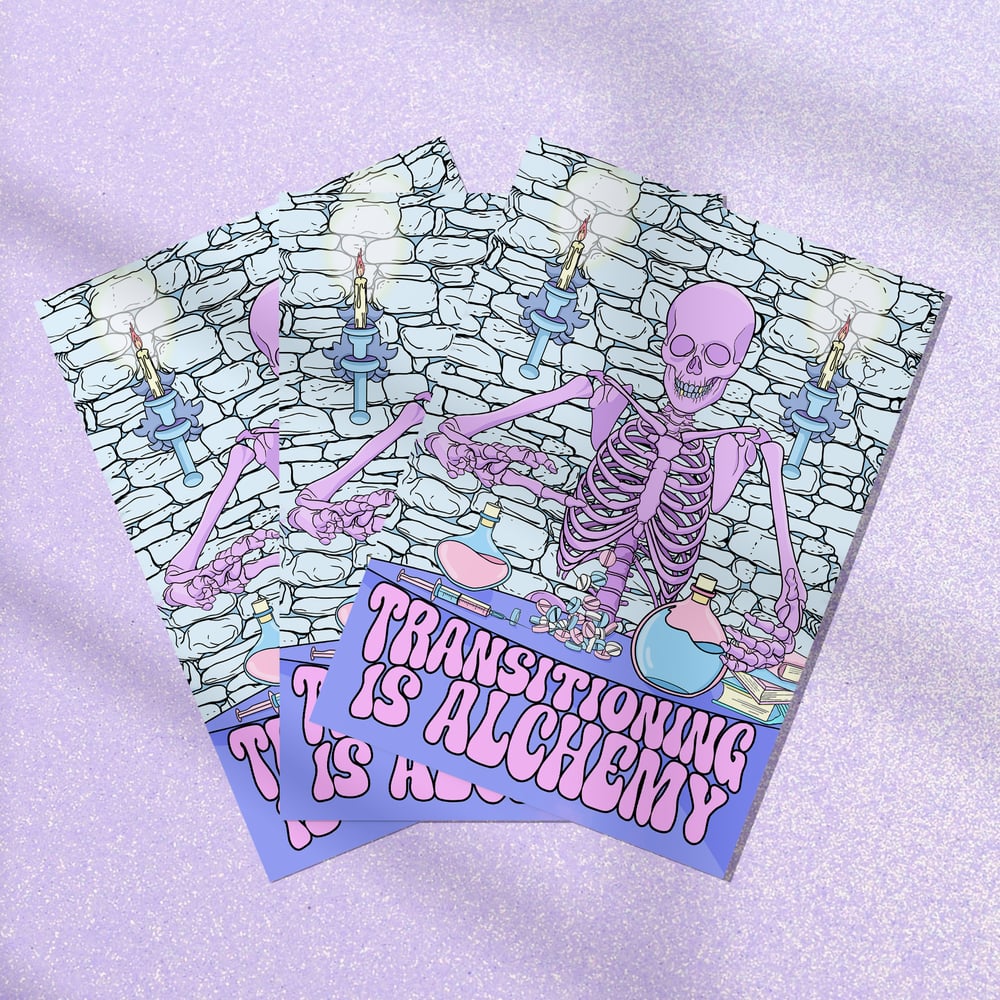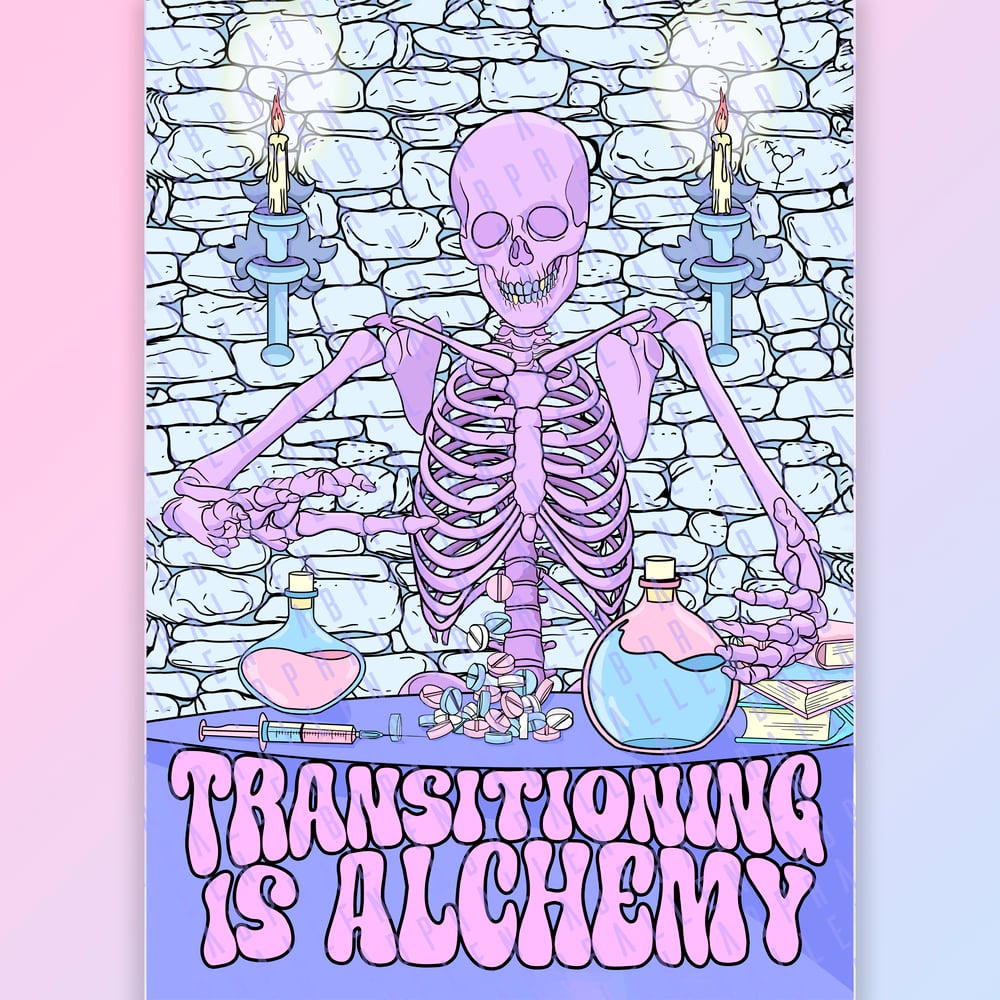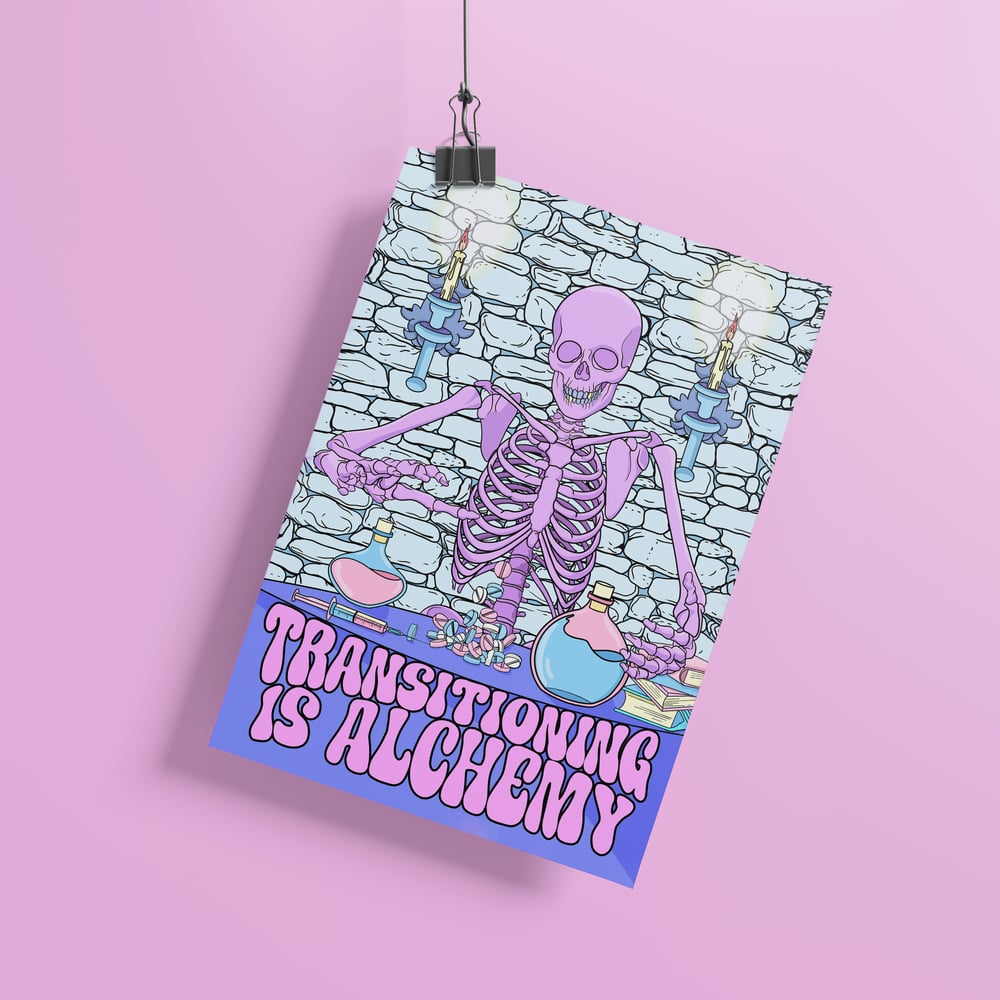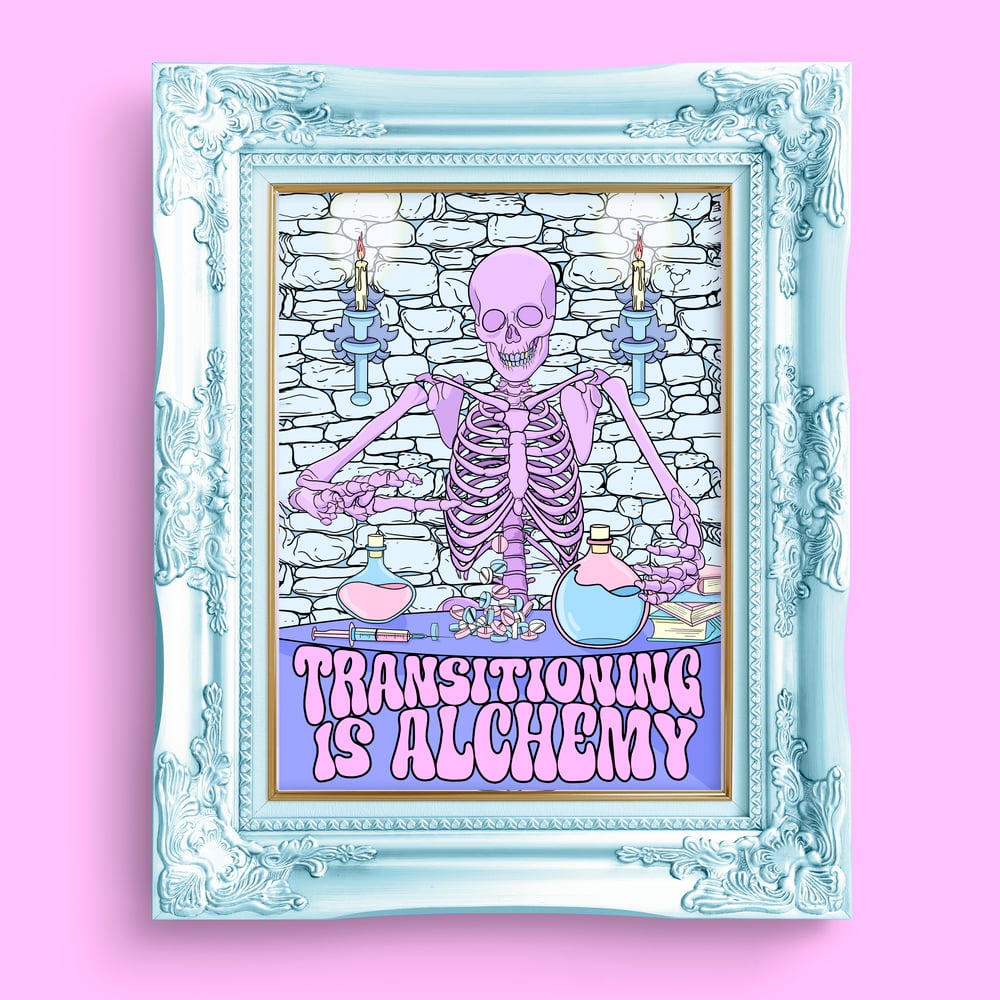 Taking potions, lotions, pills, having your body altered under the knife or with injections, cutting or growing your hair, and choosing to adjust the very makeup of what makes your body is witchcraft and alchemy, and that's an incredible achievement - people of old would have killed for that power (quite literally actually, but less on that).
The transsexual is the master of their own creation and truly a force to be reckoned with!
This is an unframed A4 (8.27" x 11.69") art print, waiting and ready to be displayed however you see fit and however you feel best captures it's design. It's printed on high quality 300gsm white card stock with bright, carefully chosen ink colours and ships in a double-backed card envelope.