Not Gay As In Unicorn But Queer As In Mysterious Cryptid Art Print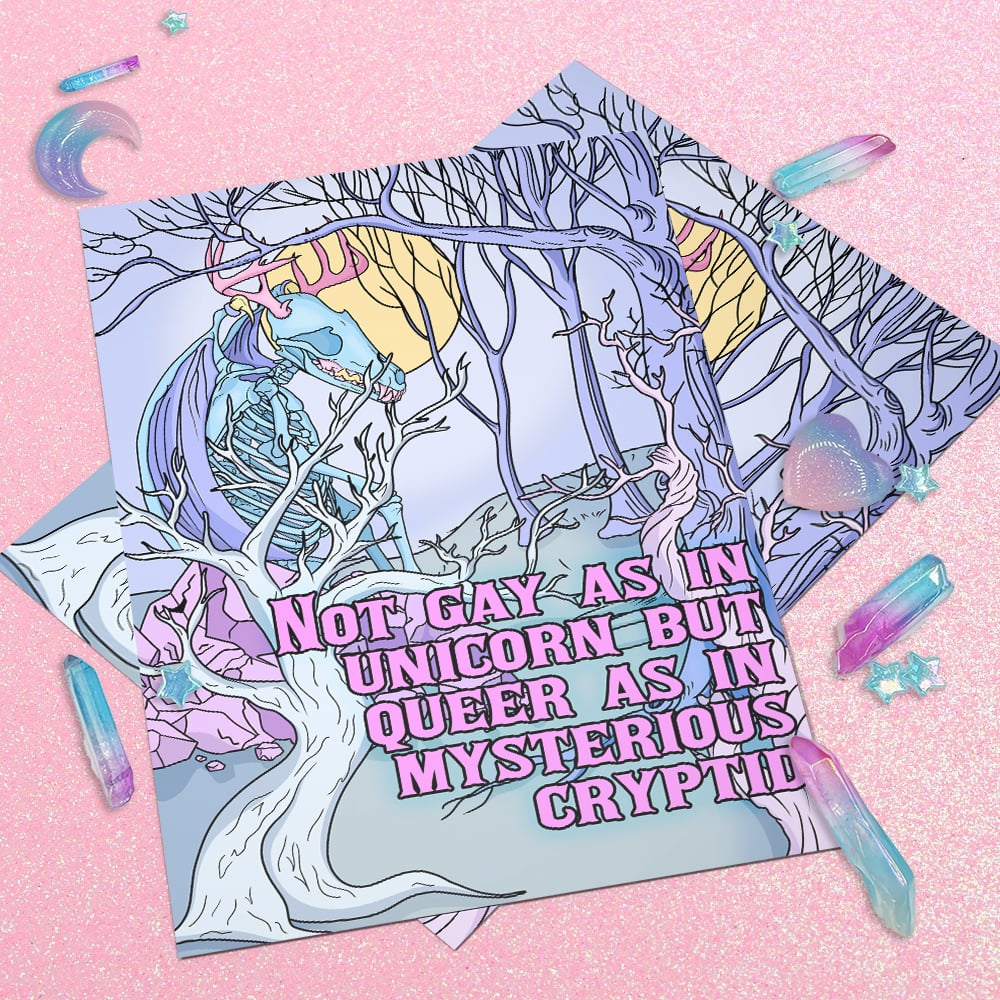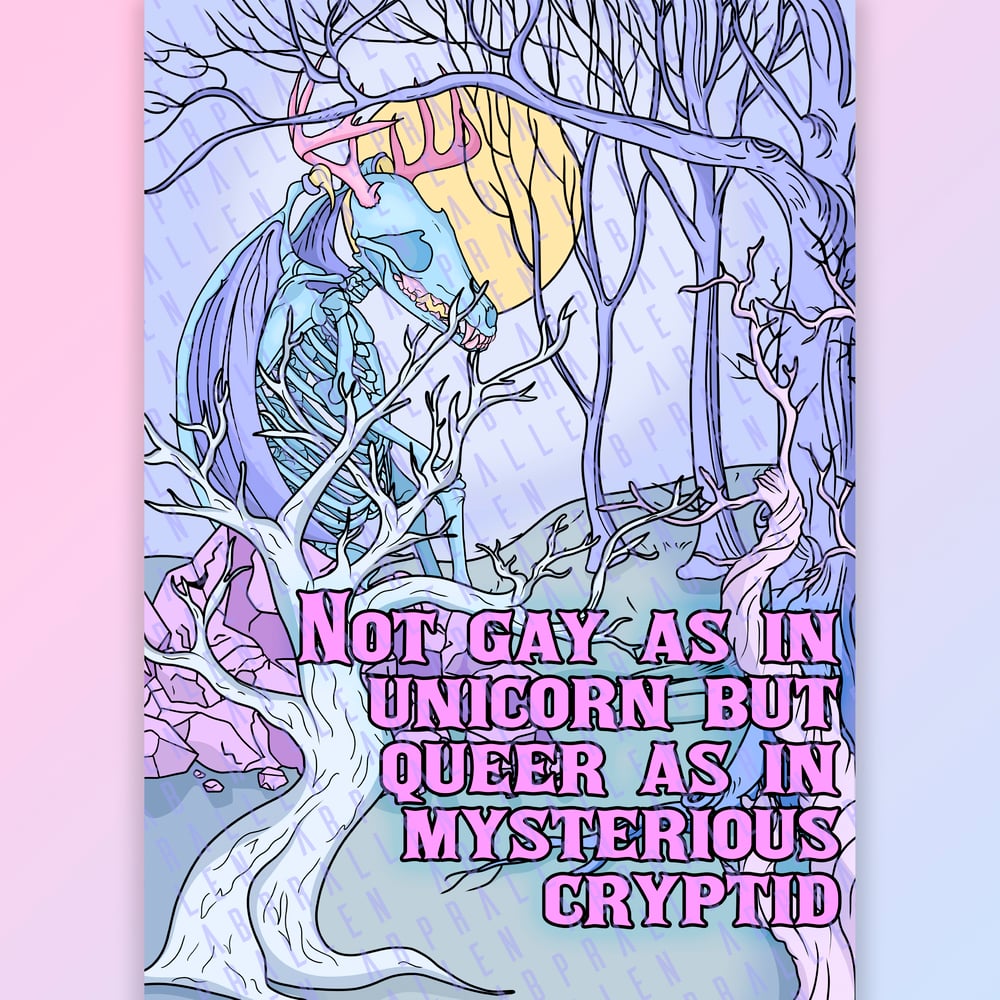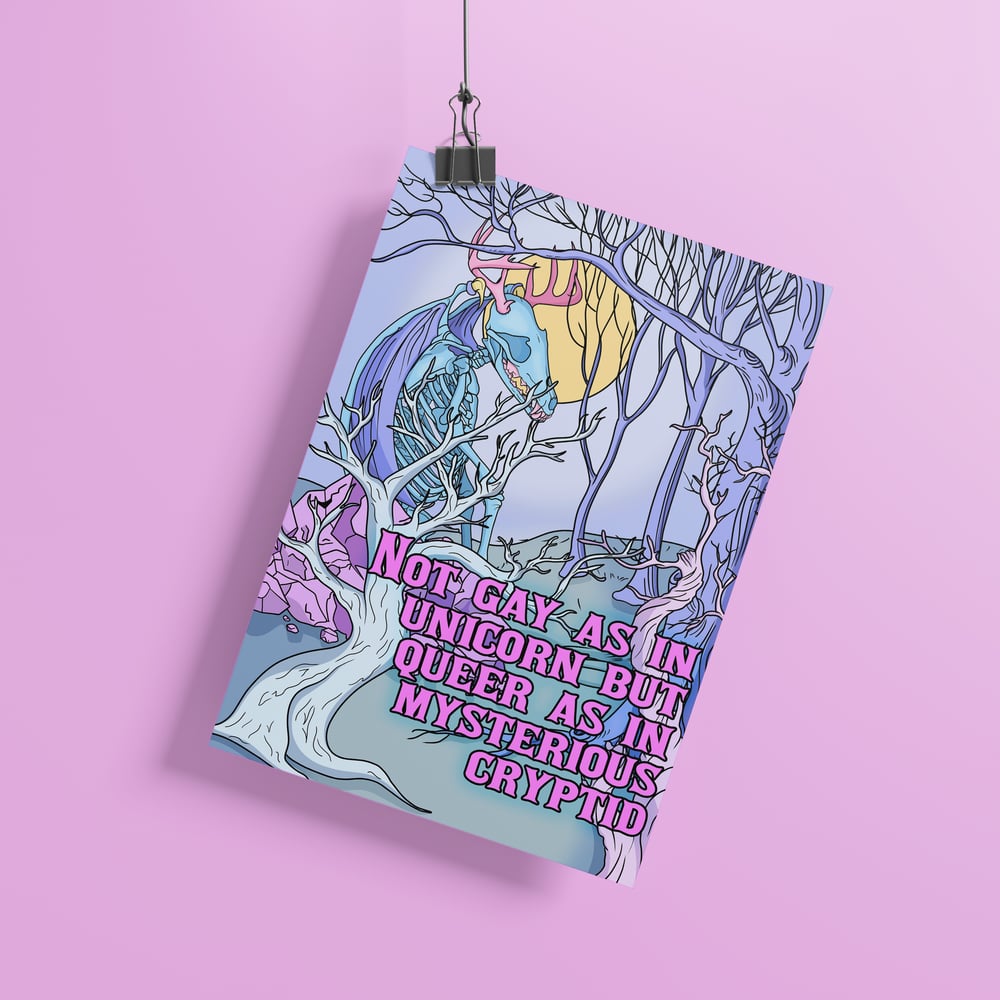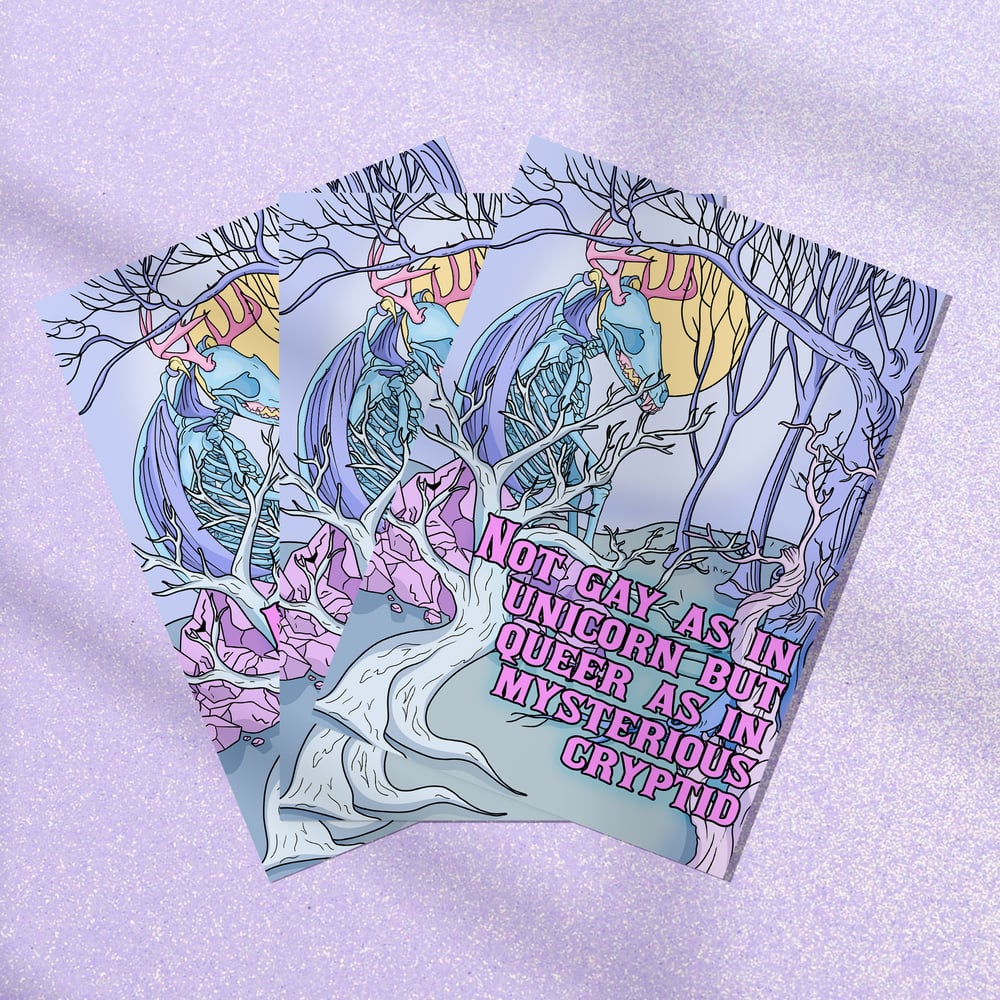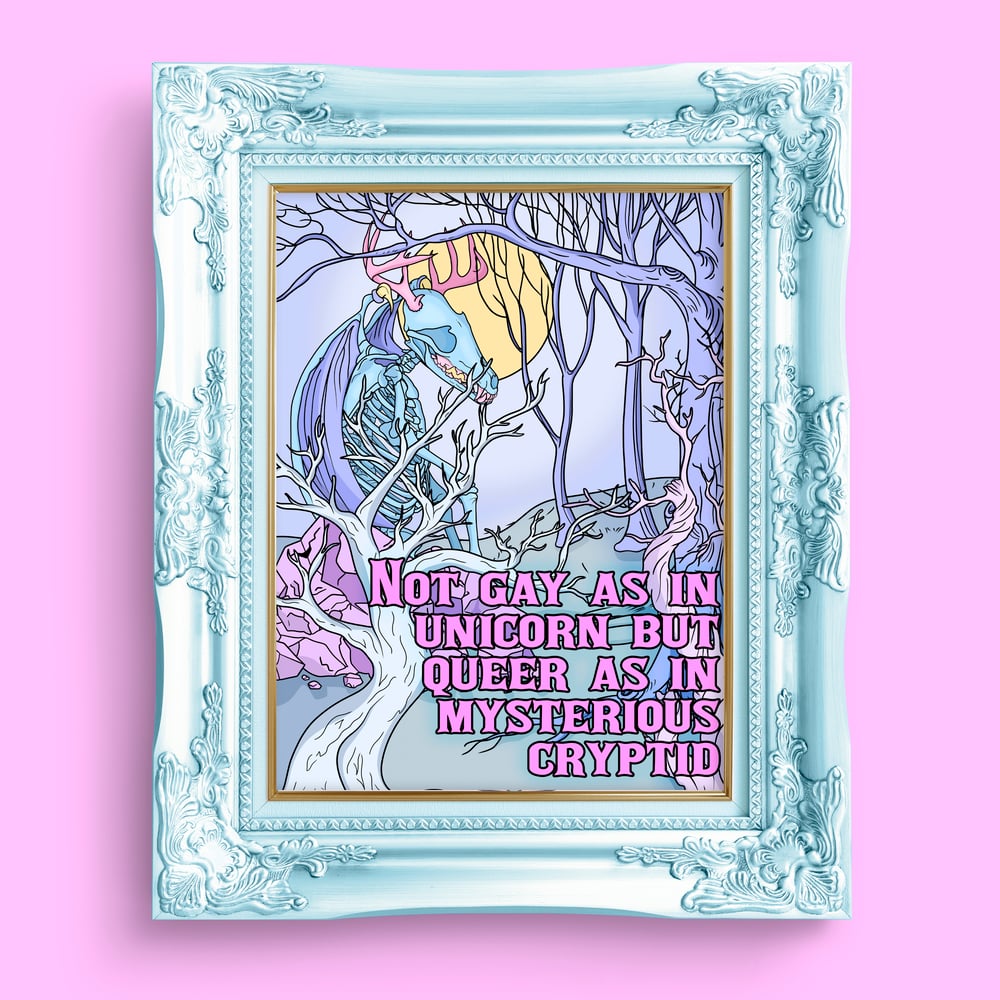 I know, I know, "gay" doesn't quite cut it and you've never been into unicorns or rainbows. But a mysterious, unknowable cryptid that lives in the woods? That's a far more apt description!
This is an unframed A4 (8.27" x 11.69") art print, waiting and ready to be displayed however you see fit and however you feel best captures it's design. It's printed on high quality 300gsm white card stock with bright, carefully chosen ink colours and ships in a double-backed card envelope.