Heavy Are The Hips That Wear The Strap Art Print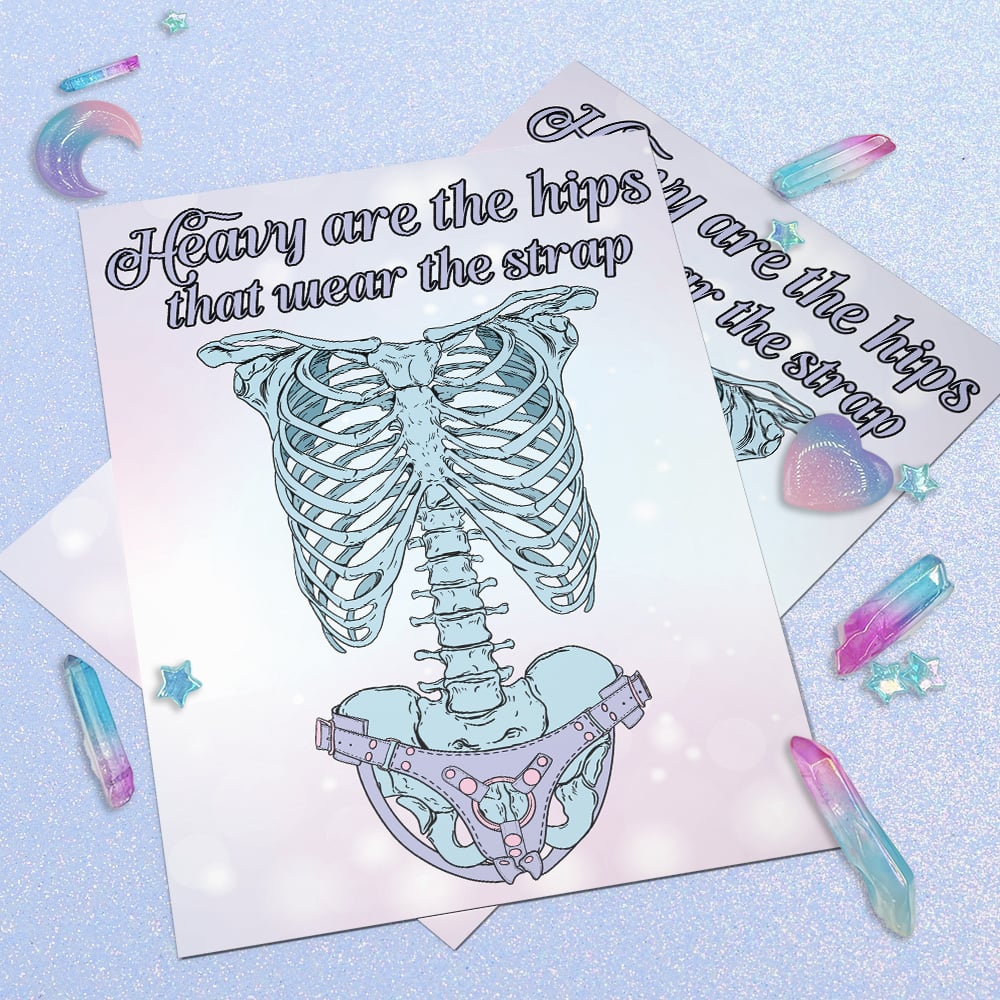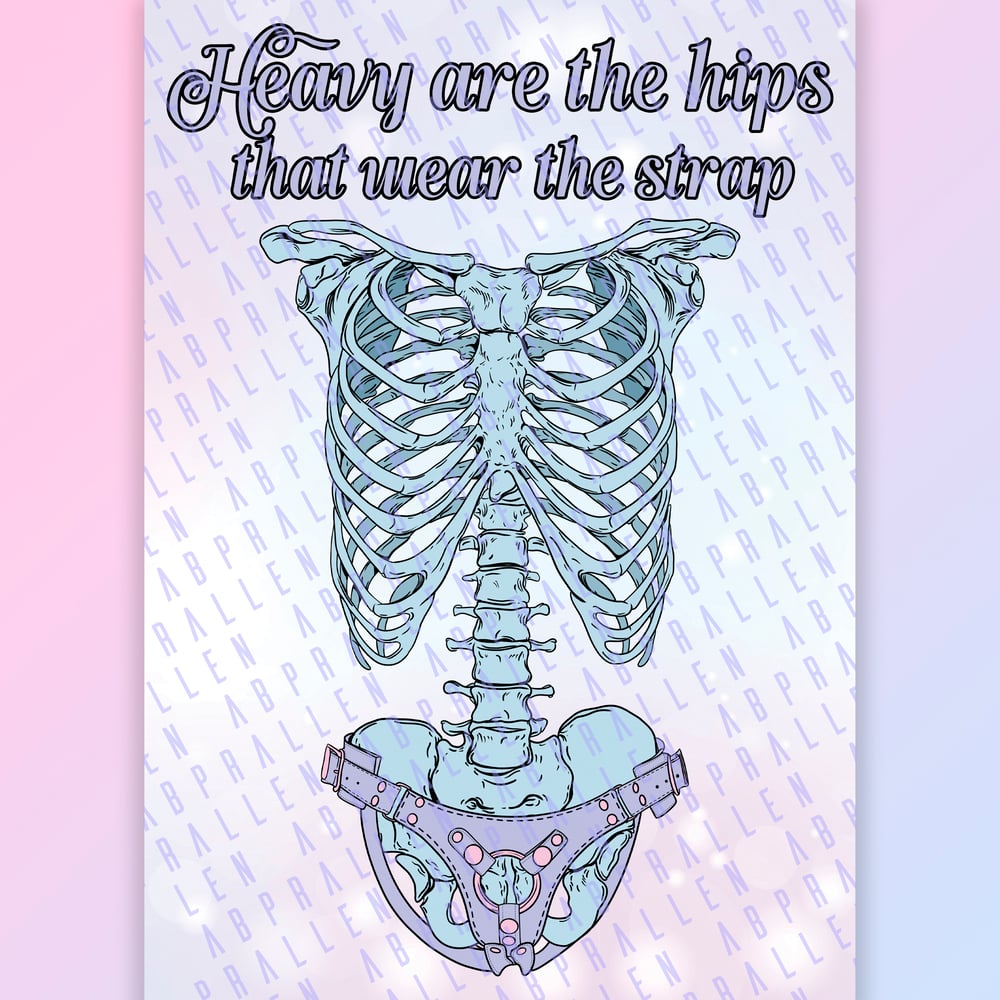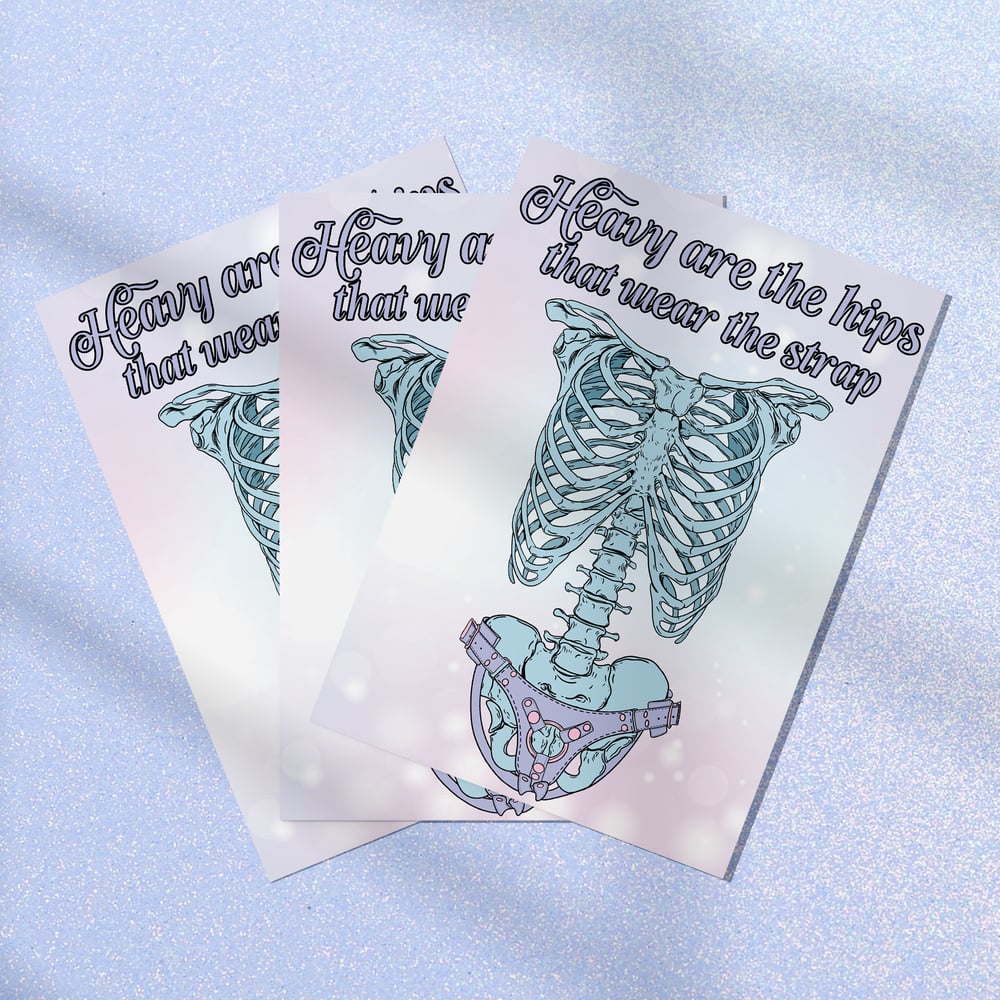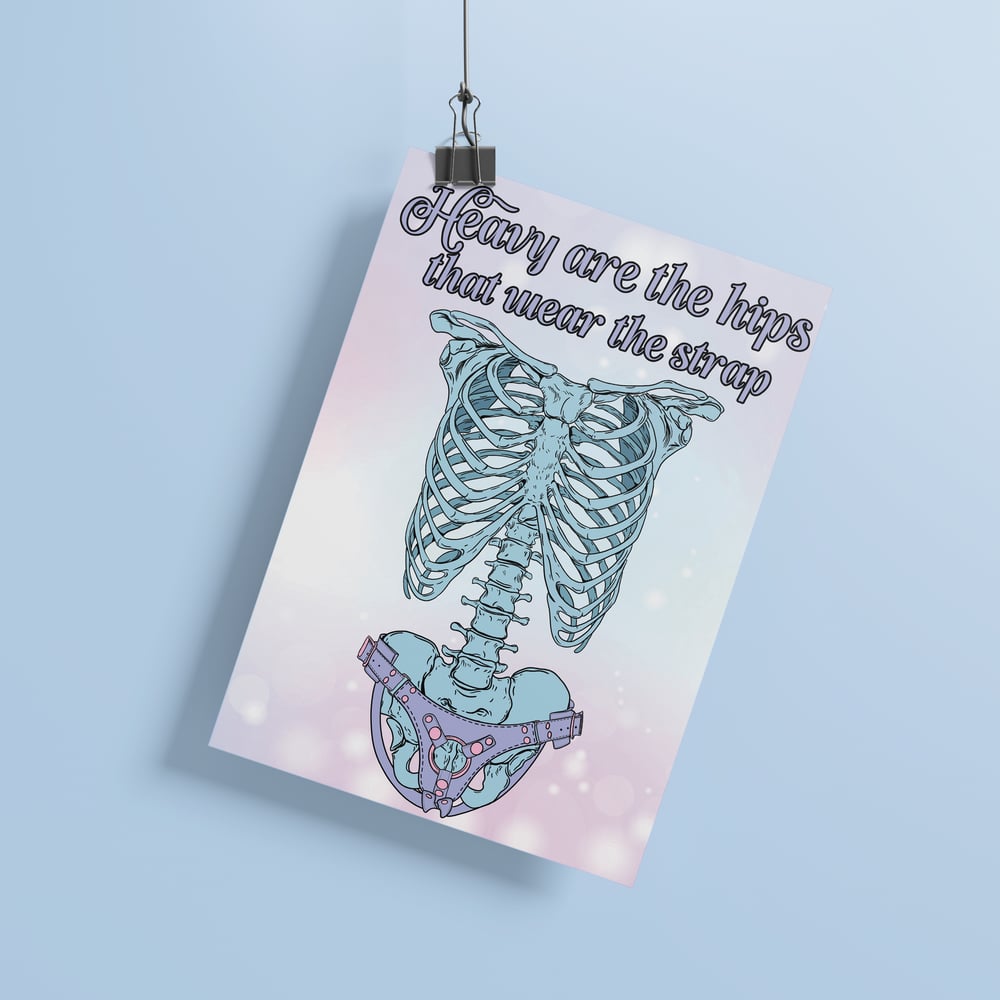 Sometimes when it comes to LGBT+ sex someone's gonna use a strap. There's loads of different types and even more different attachments - some look like penises, some don't. For a lot of us, the attachment is an extension of our bodies and we want it handled as such, and for others it's a fun toy to bring a different kind of pleasure. There's even hollow attachments to enhance the size or shape of a natal penis, or to help relieve dysphoria for trans women and trans fems.
The possibilities with a strap on are endless, but one things for sure - the bearer is saying something when they put on a strap, be that vulnerability or be it courage, power, dominance, or strength. Heavy, indeed, are the hips that wear the strap
This is an unframed A4 (8.27" x 11.69") art print, waiting and ready to be displayed however you see fit and however you feel best captures it's design. It's printed on high quality 300gsm white card stock with bright, carefully chosen ink colours and ships in a double-backed card envelope.