(Large) The Fires Of Today's Trans Adults Will Light The Way For Tomorrows Art Print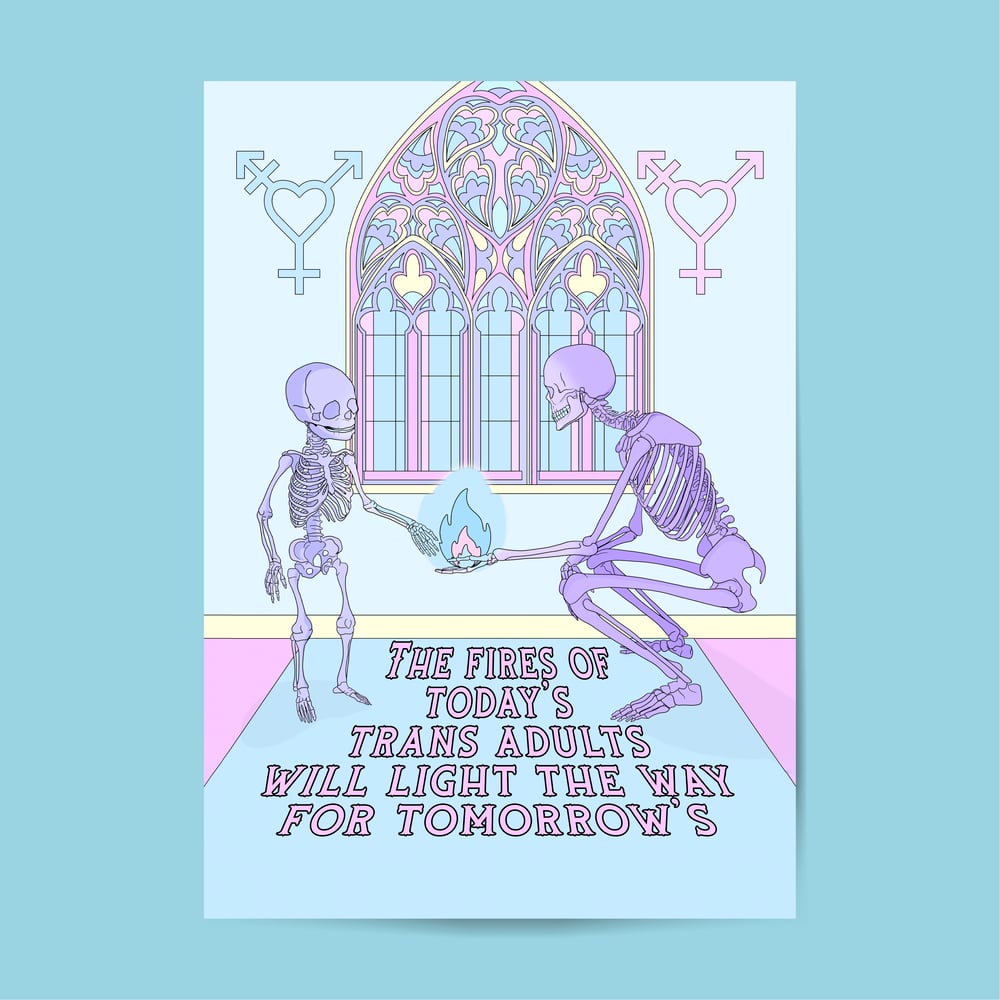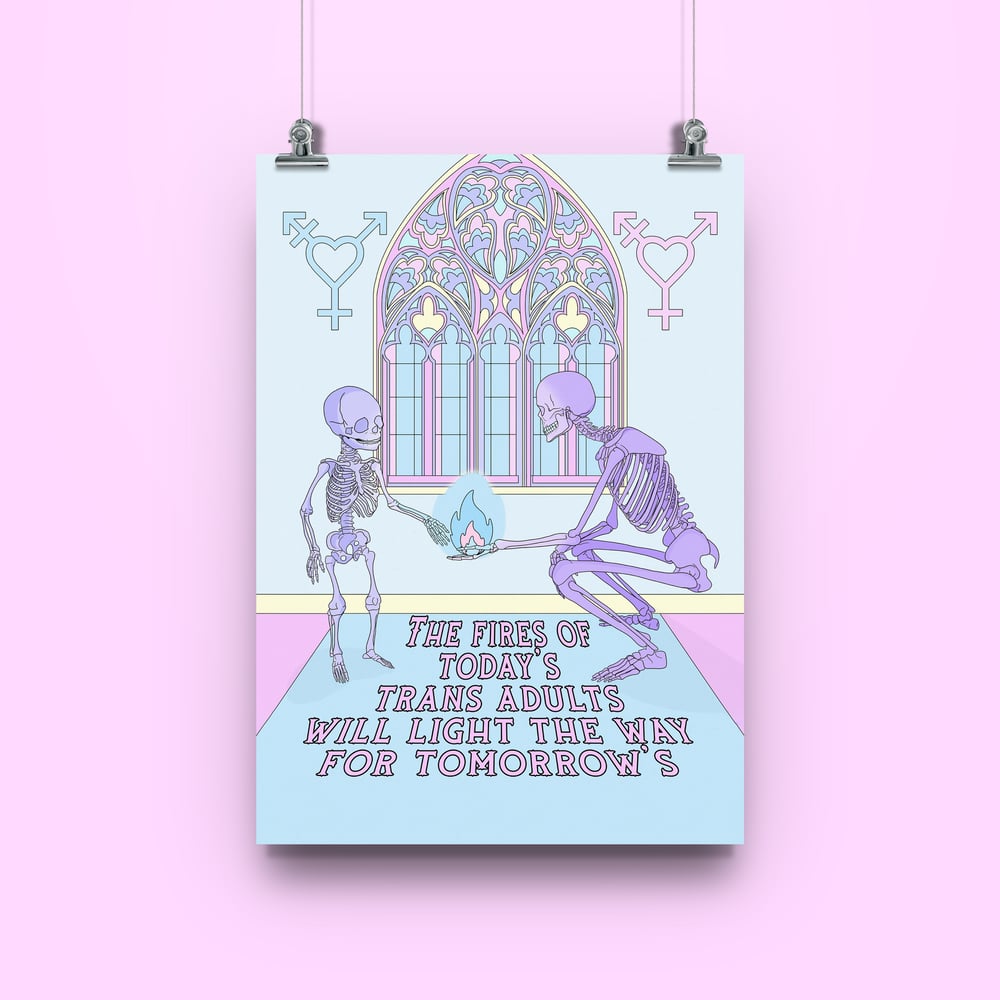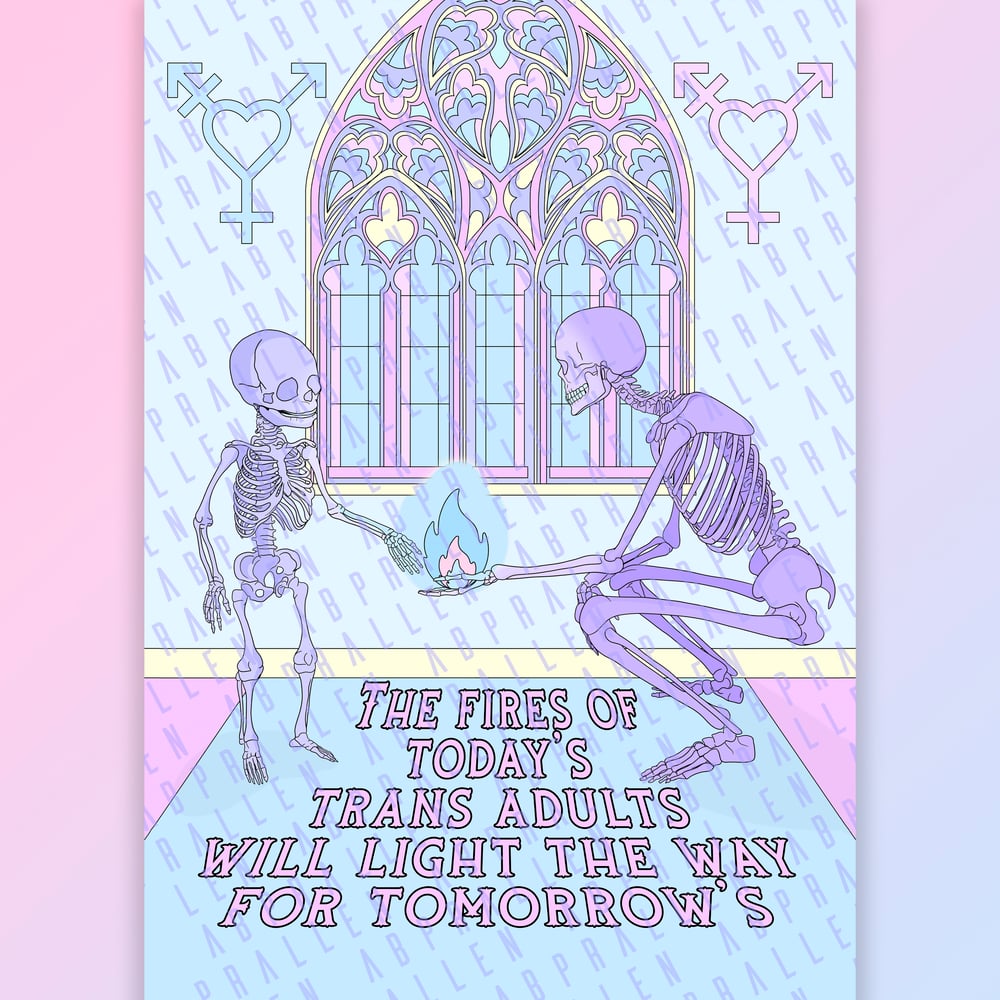 The world is a really intense and frightening place for trans people right now, it seems as if laws are cropping up all over the place to eradicate and criminalise us, but remember that the politicians and lawmakers who are spearheading these laws are the last of a dying breed, they're clutching at last-ditch efforts in what will ultimately be failures at getting rid of us. If every trans person was expelled from earth today another trans child would be born tomorrow.
The actions that you engage in now when you protest, when you stand your ground, when you refuse to give in, when you just live your life will be what makes it possible for trans people in the future to thrive. They'll be able to look back with shame on the history of people who oppressed us but make no mistake, they'll be looking back at ghosts of laws and legislations, not living in the same world.
It's an uphill battle, I know, it's depressing and it's scary and it's painful, but we will ultimately win. And we're building a better world, one where trans people can thrive just like anybody else.
So be the best version of yourself where you can, support the most marginalised of trans people, don't let people tell you that we're going to be eradicated, keep on fighting for all trans people, especially trans women and especially trans women of colour.
Be a beacon of hope for all young trans people so that they don't have to do anything but exist and not fight.
This is an unframed A3 (11.7" x 16.5") art print, waiting and ready to be displayed however you see fit and however you feel best captures it's design. It's printed on high quality 300gsm white card stock with bright, carefully chosen ink colours and ships in a double-backed card envelope.