The Moon Is A Lesbian Art Print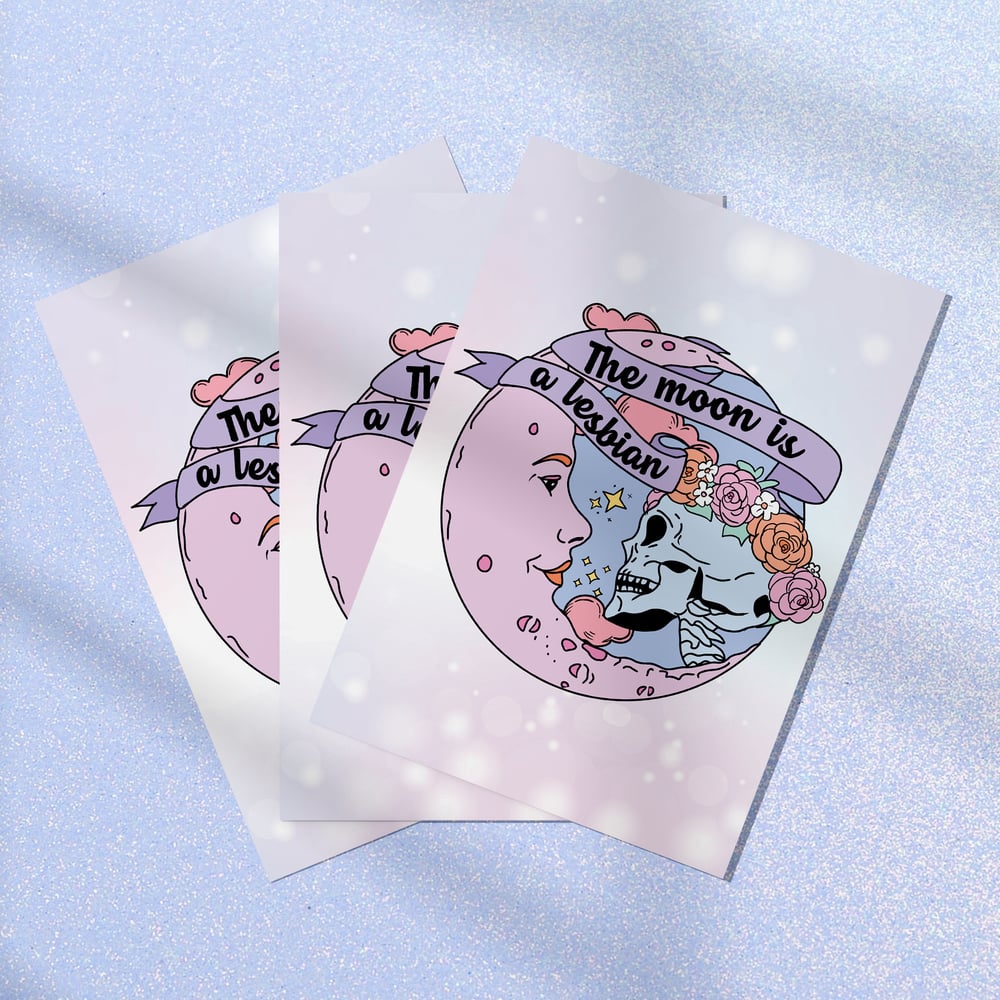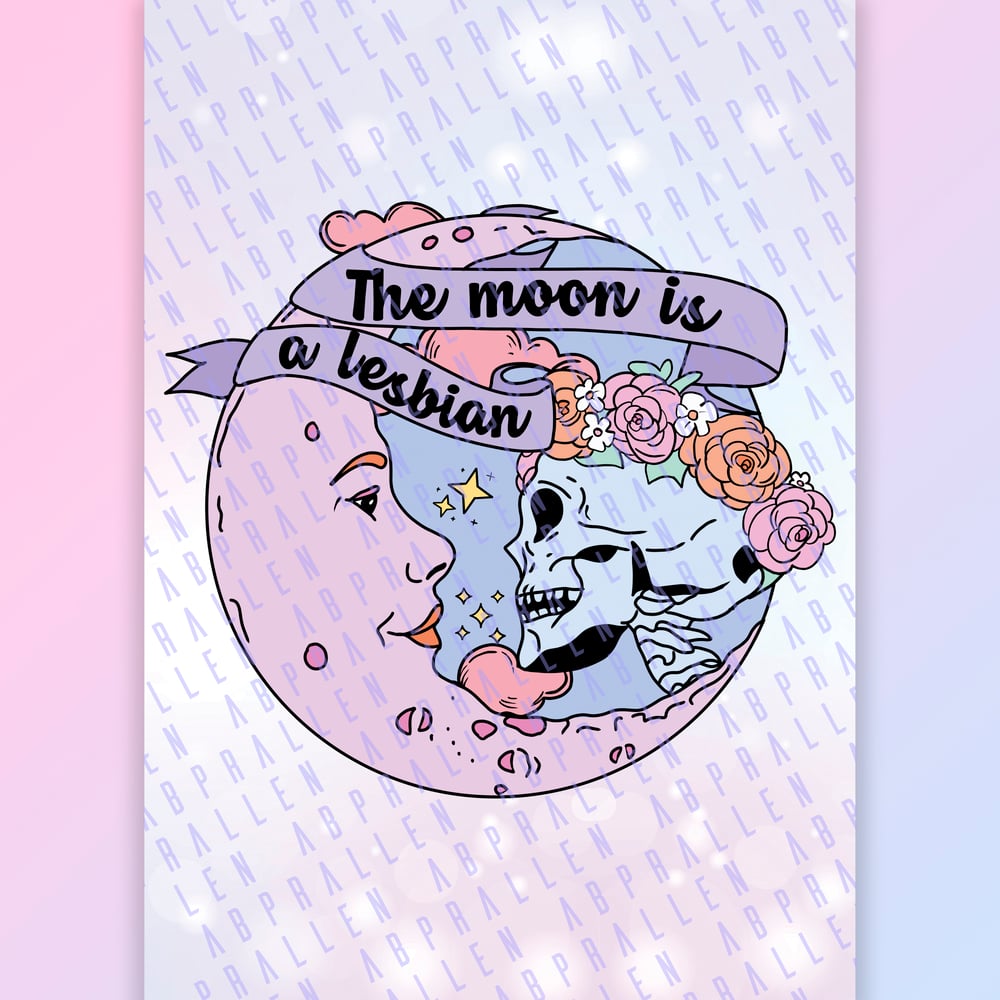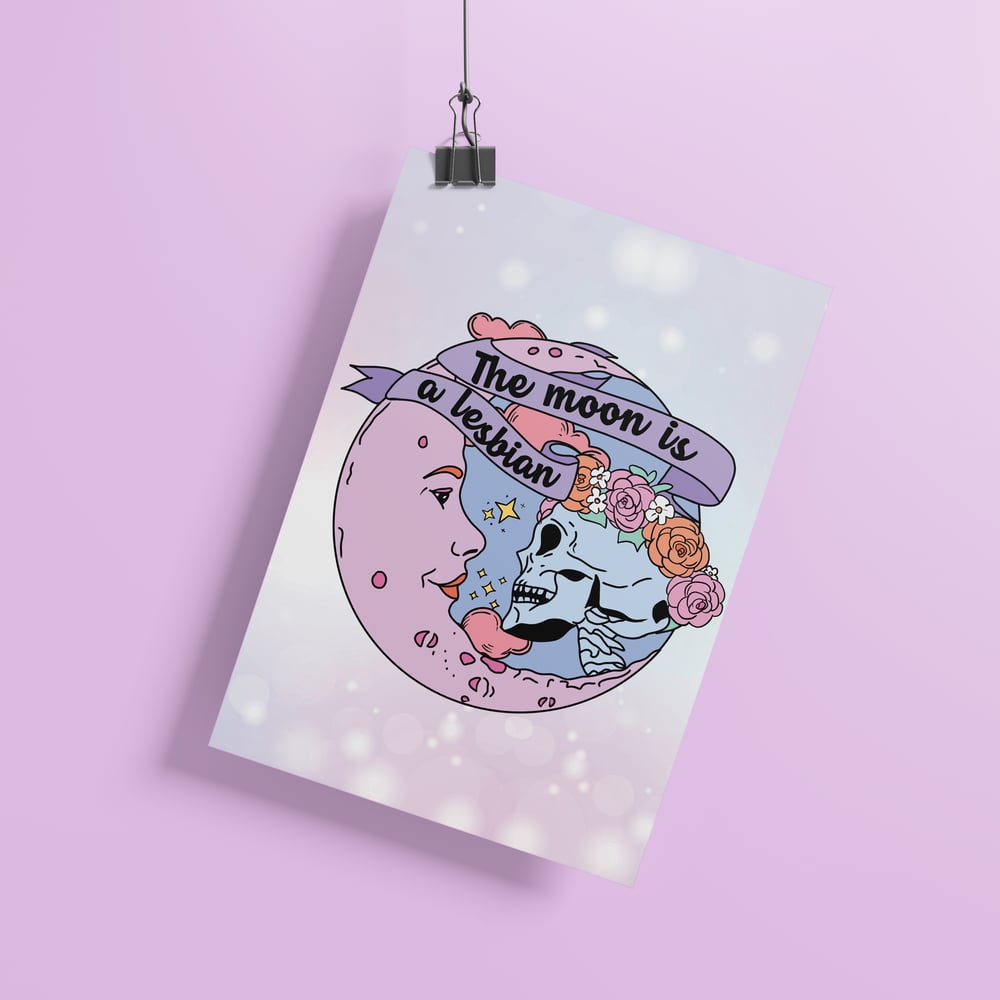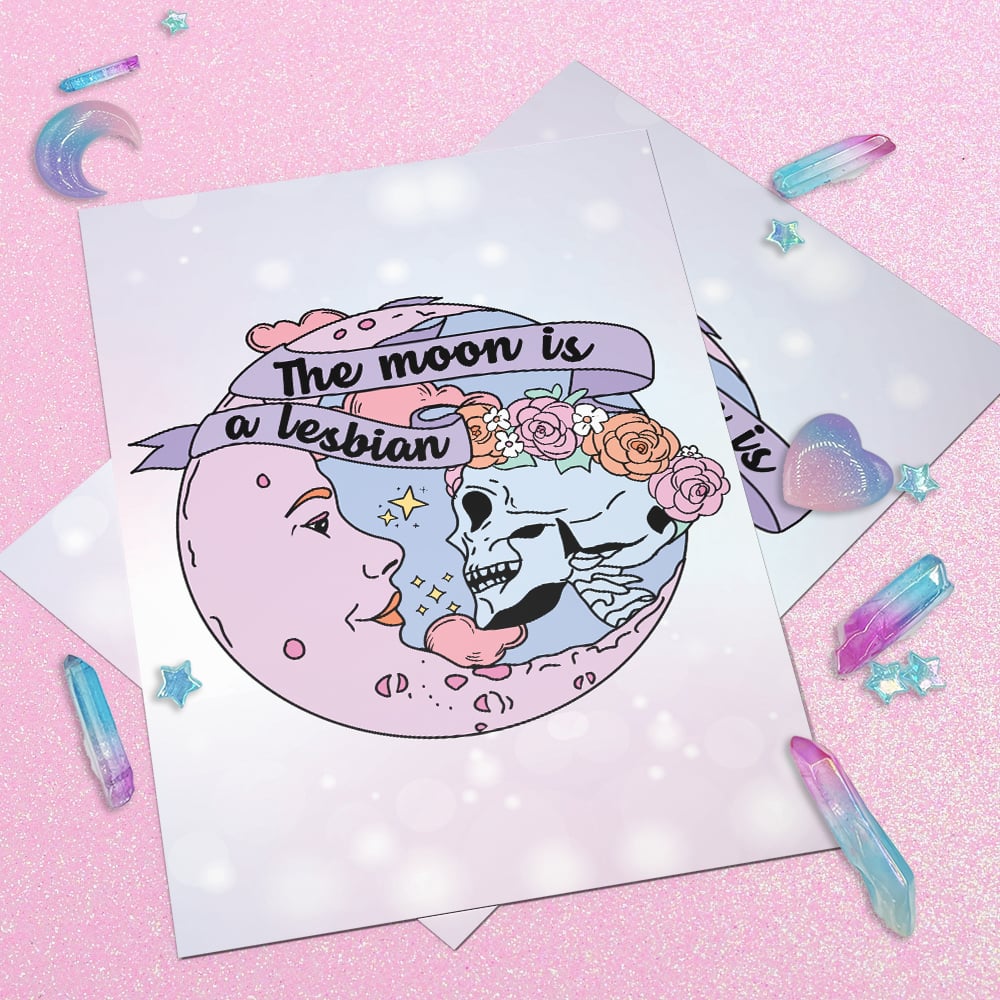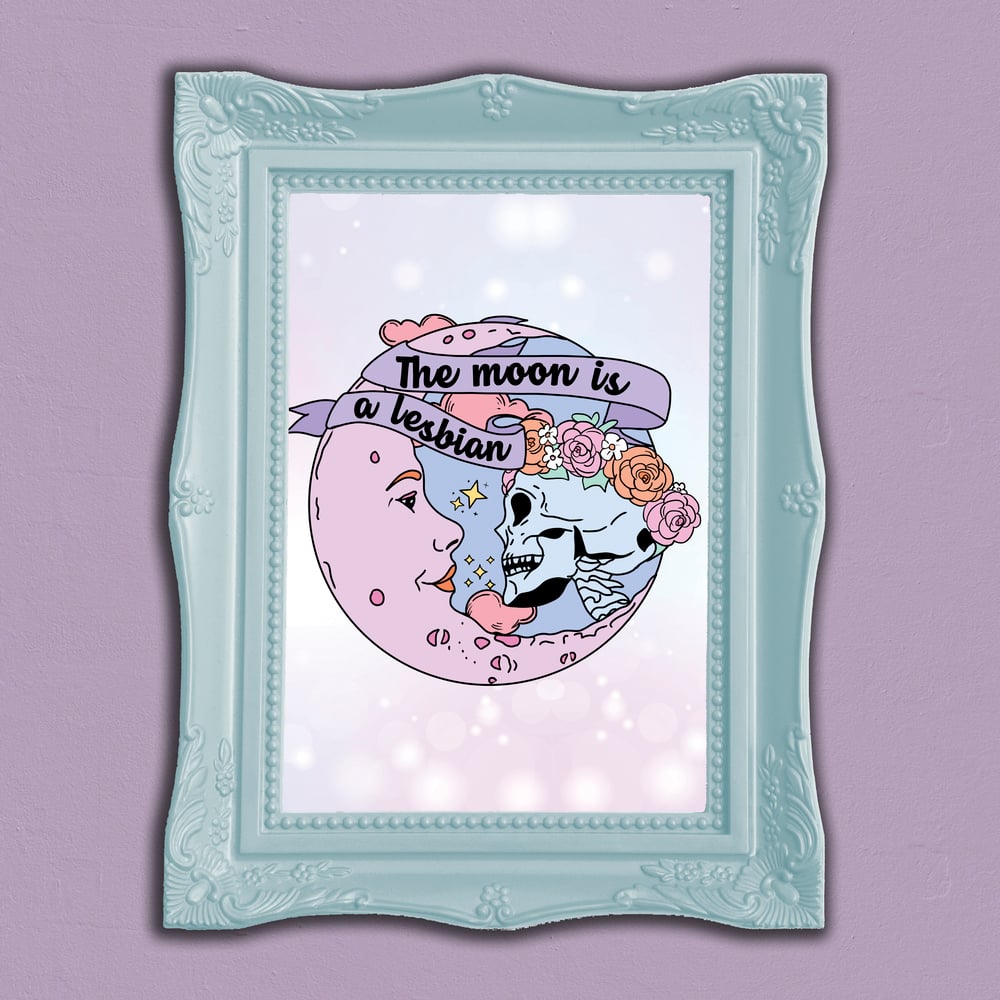 Did you hear the news!? The moon is a lesbian! Good for her!
This is an unframed A4 (8.27" x 11.69") art print, waiting and ready to be displayed however you see fit and however you feel best captures it's design. It's printed on high quality 300gsm white card stock with bright, carefully chosen ink colours and ships in a double-backed card envelope.