Fewer Tories, More Trans People Art Print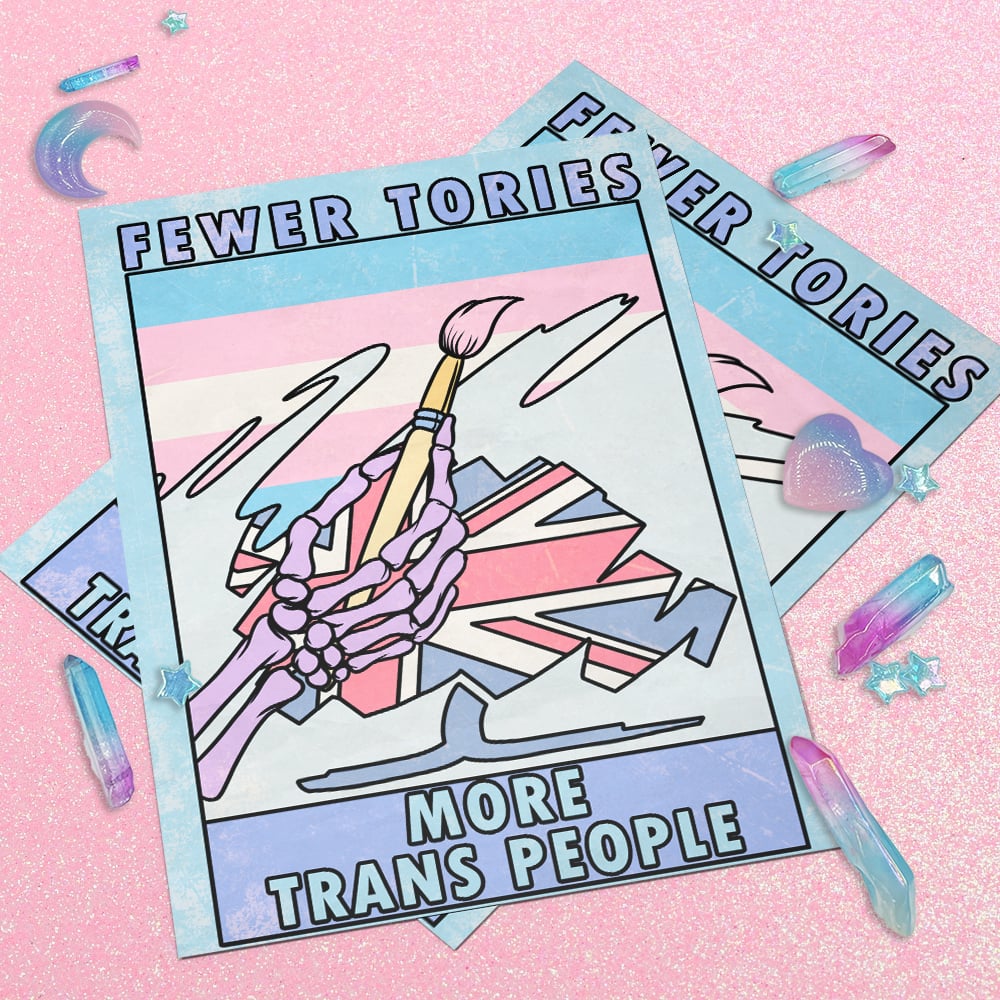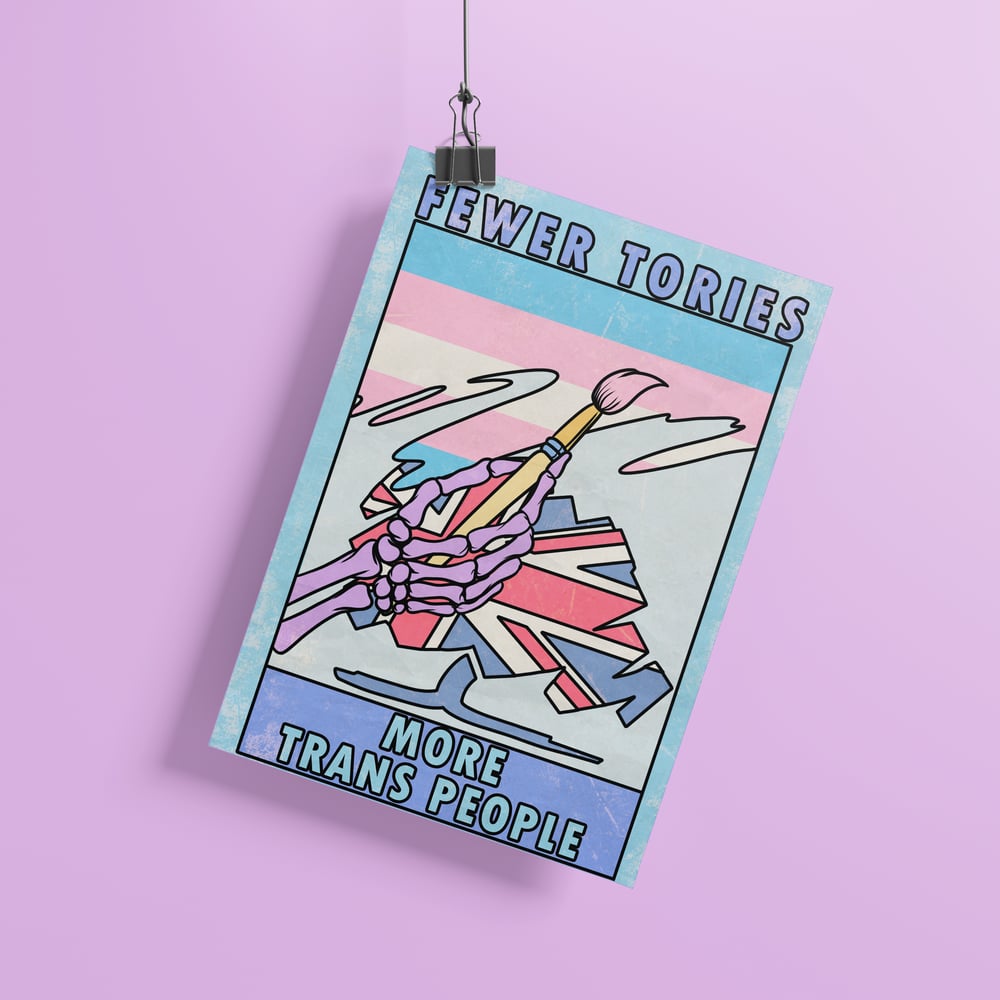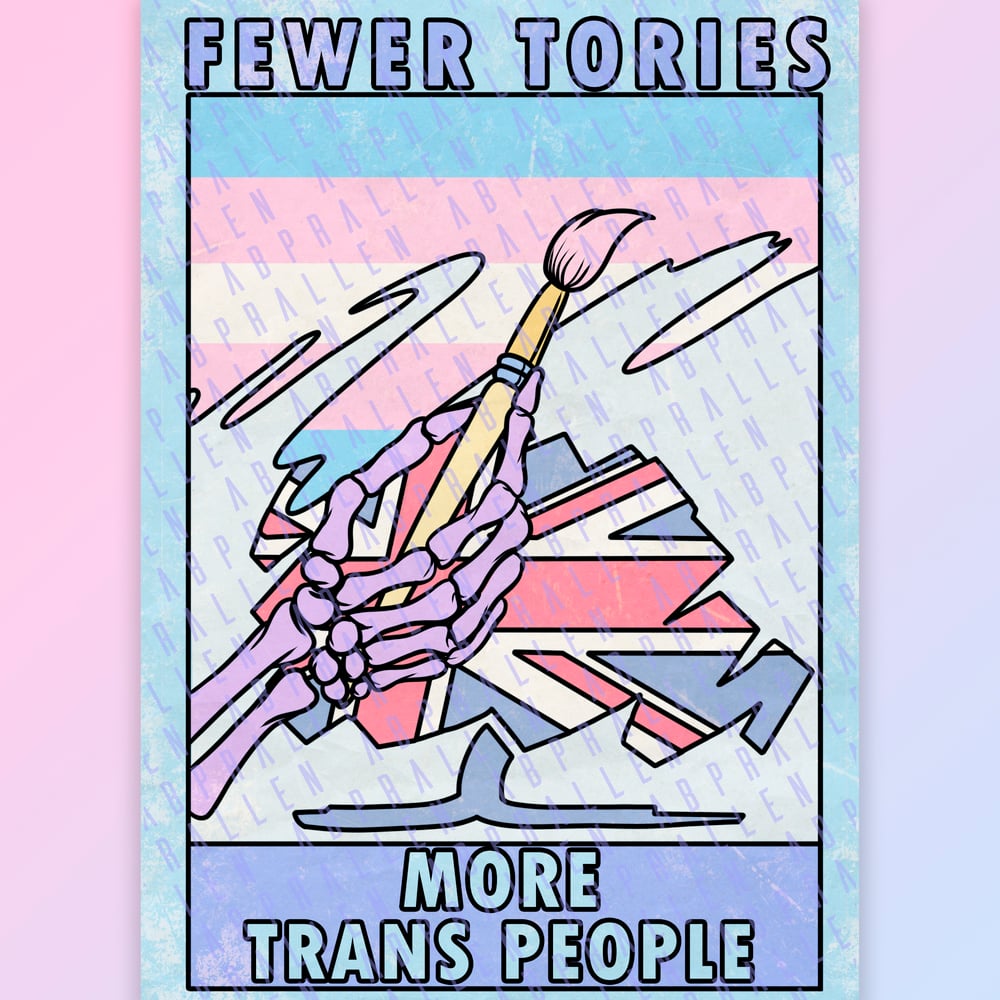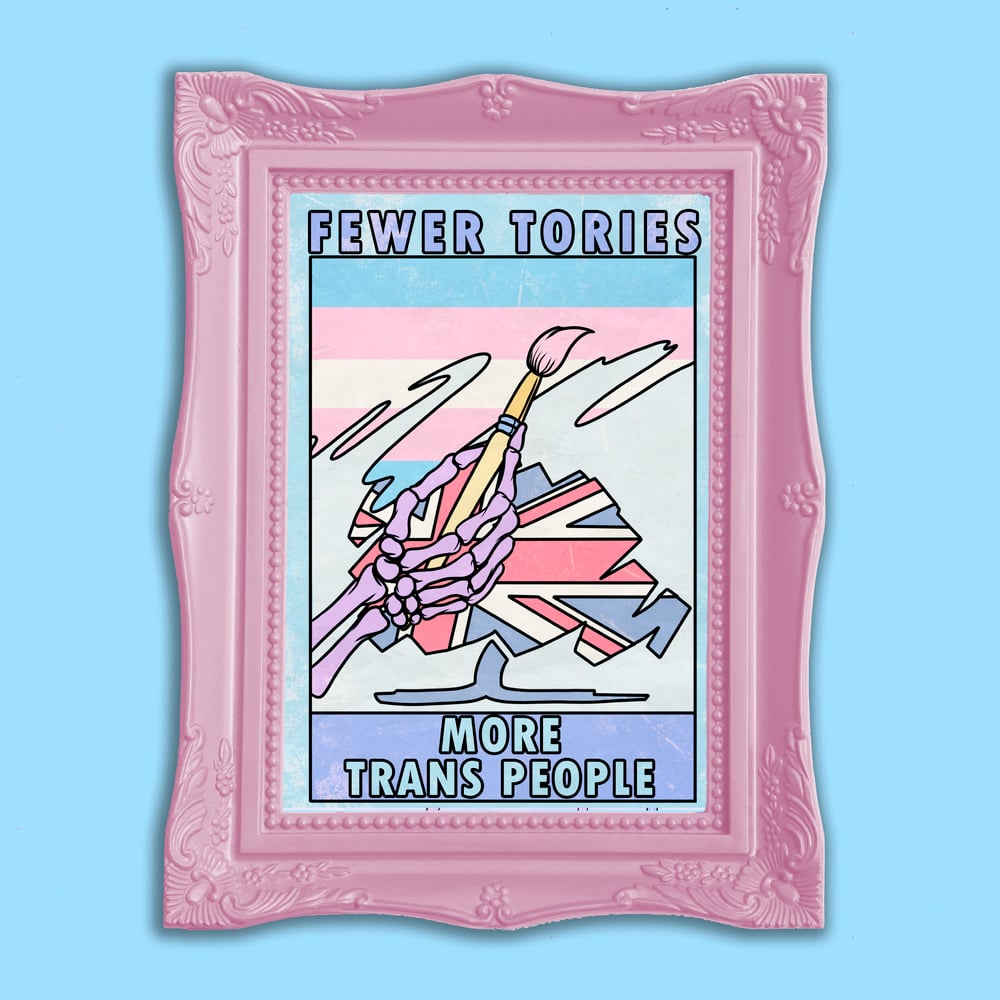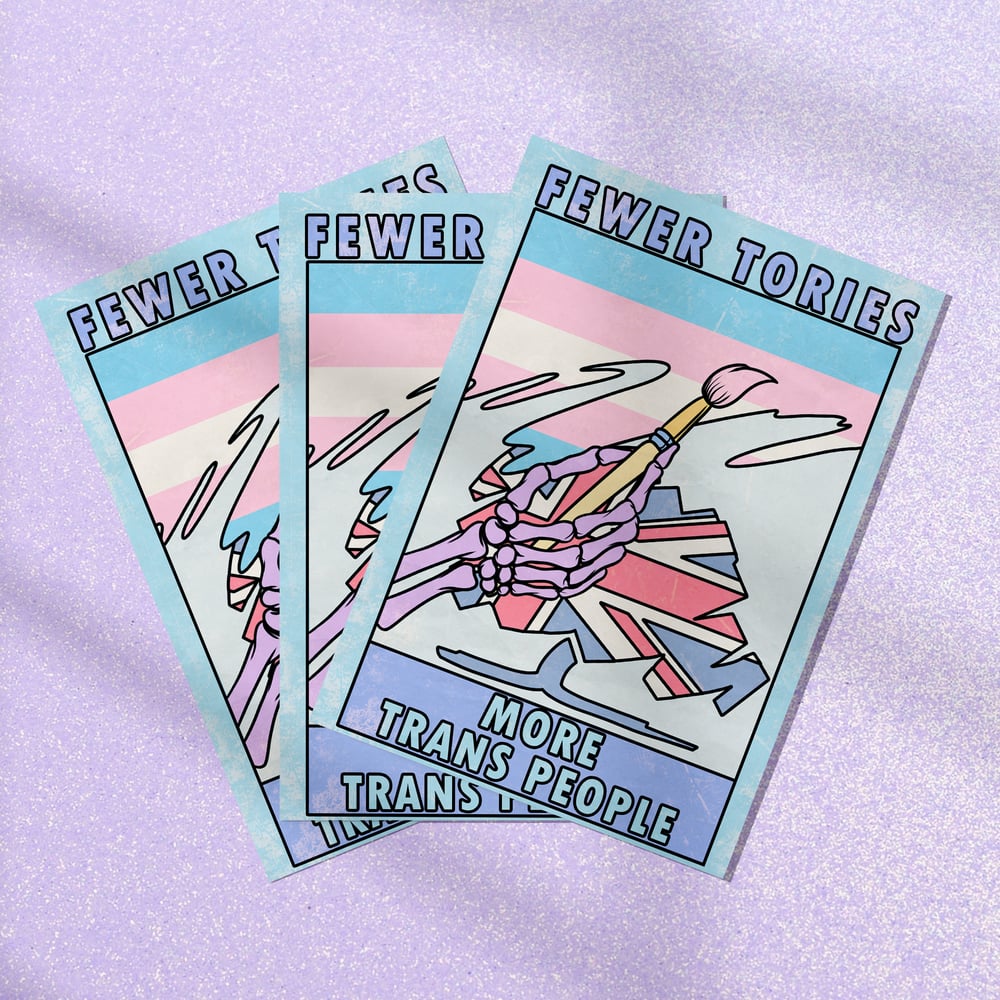 Because The UK has been losing whatever tenuous faith it had in his parasitic party for the past 13 years Sunak is well aware that not even party members trust him or his ilk. Talking policies or next steps are not taken seriously because there is nothing left to trust in a party that has sucked clean even the marrow from the skeletal remains of Britain for over a decade - but Sunak knows he can distract people. Why would you watch a burning building if a frightful monster is looming over you and your children?
Rishi Sunak wants you to believe the monster exists in a minor population - the transgender peoples of The UK, instead of within his own decayed soul. Make no mistake that the trans community and its allies are stronger than the monolith which aims to devour them - need I remind everyone of the tale of David versus Goliath?
The trans community has been strengthening its voice and its power to get what is owed to them; the mere desire to exist freely. I do not wish to downplay the seriousness of transphobia in The UK and the very real fear that rides alongside it, but I would be remiss if I didn't say with my whole heart that I fully know we will win this battle. Trans people belong everywhere, not on the outskirts and not in the shadows. Our days are not numbered but the Tories' are.
This is an unframed A4 (8.27" x 11.69") art print, waiting and ready to be displayed however you see fit and however you feel best captures it's design. It's printed on high quality 300gsm white card stock with bright, carefully chosen ink colours and ships in a double-backed card envelope.