Adventures Of The Gender Outlaw Art Print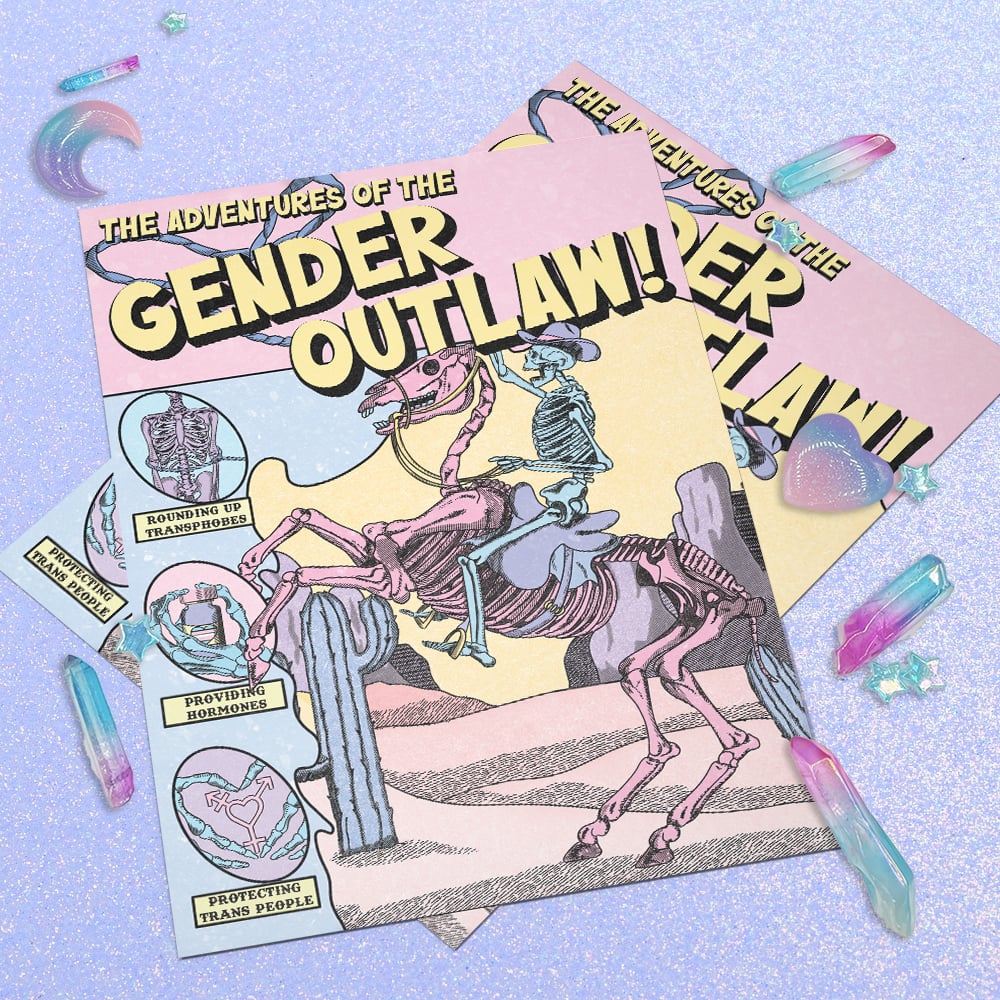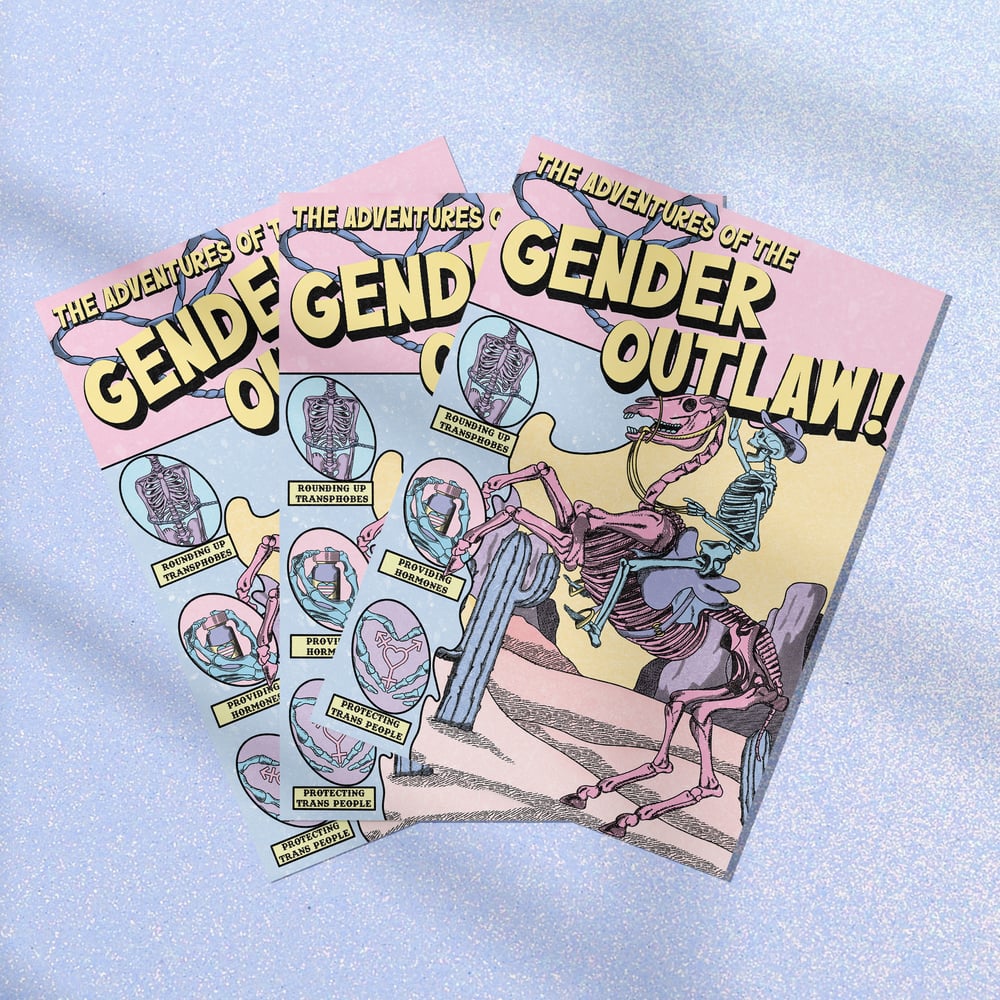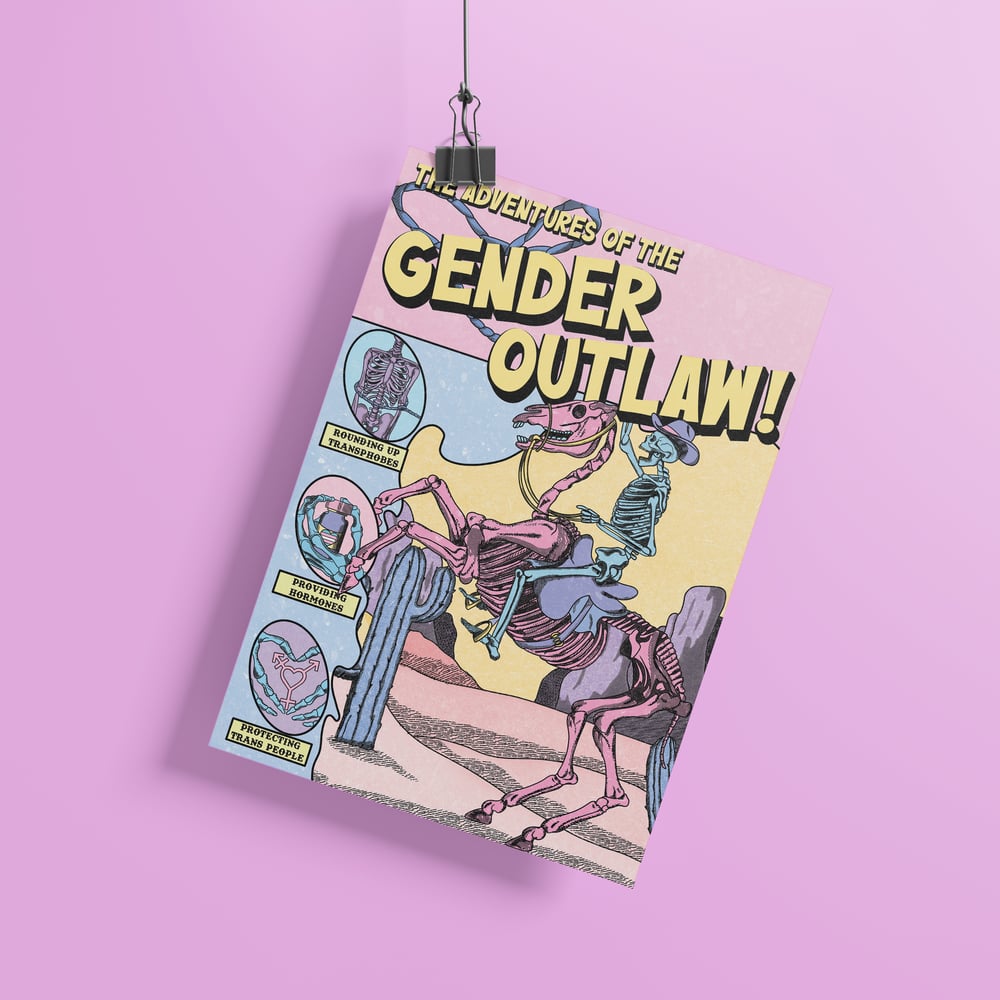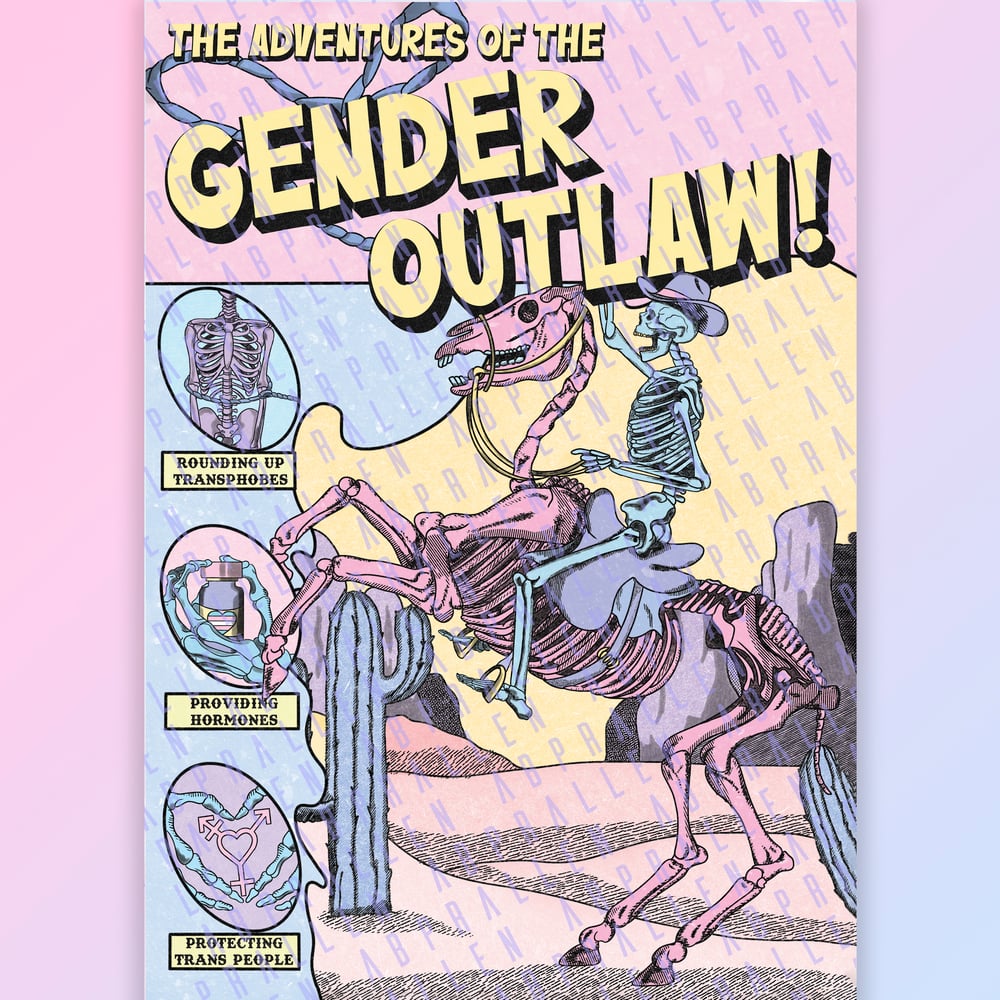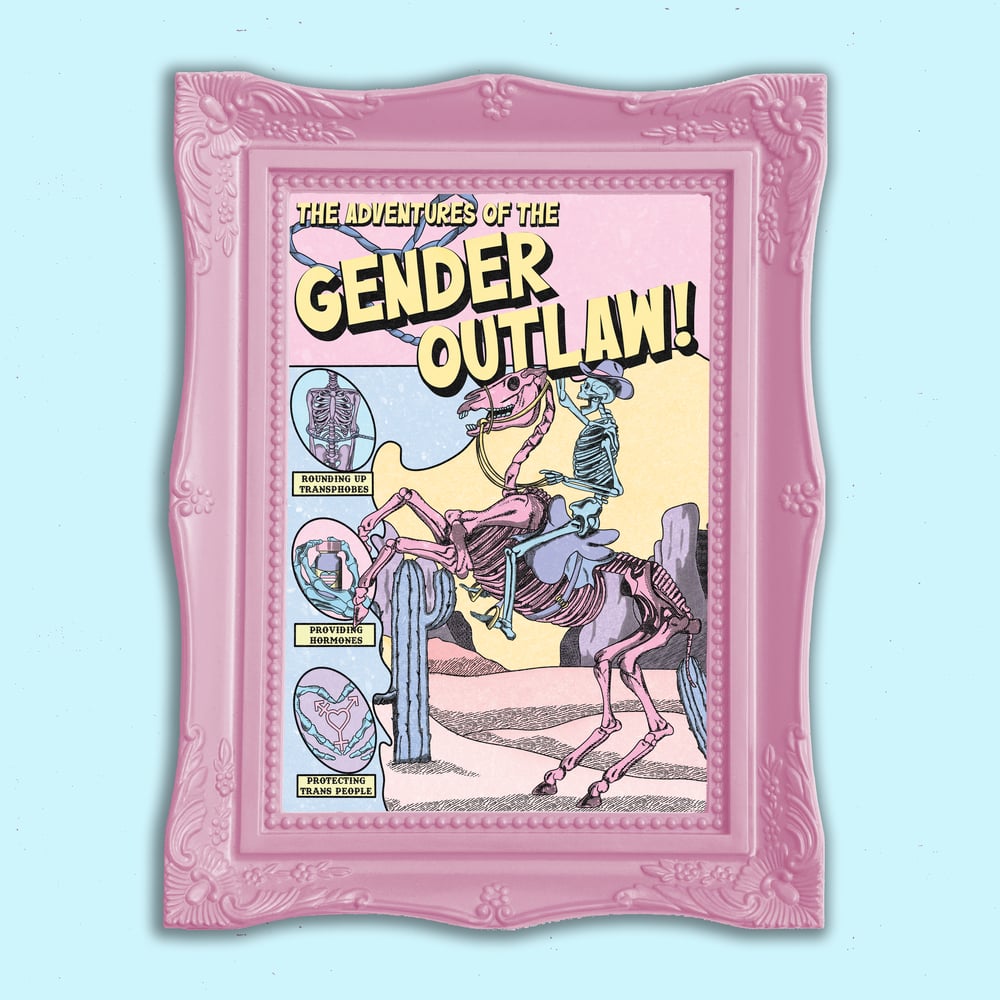 Yeehaw! It's The Adventures of The Gender Outlaw - the most feared skeleton in all the Wild, Wild West! He doesn't follow the rigid laws assigned to him at birth, his every move has heteronormative society quaking in their boots, and there's a bounty on his head on account of he keeps on lassoing up transphobes to teach 'em a lesson! So watch out when you hear those hooves approaching, it'll be The Gender Outlaw on his way to stand up for trans rights!
This is an unframed A4 (8.27" x 11.69") art print, waiting and ready to be displayed however you see fit and however you feel best captures it's design. It's printed on high quality 300gsm white card stock with bright, carefully chosen ink colours and ships in a double-backed card envelope.