Homophobia Is Not A Form Of Masculinity Art Print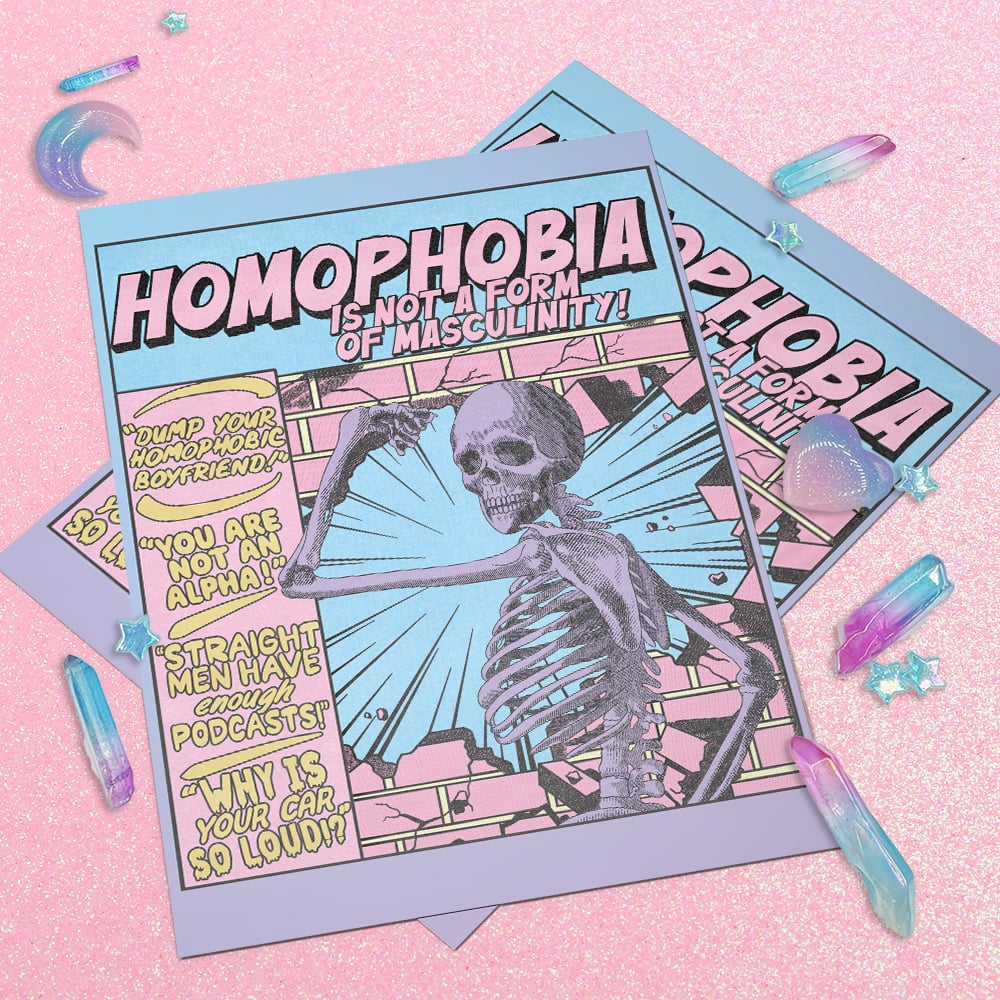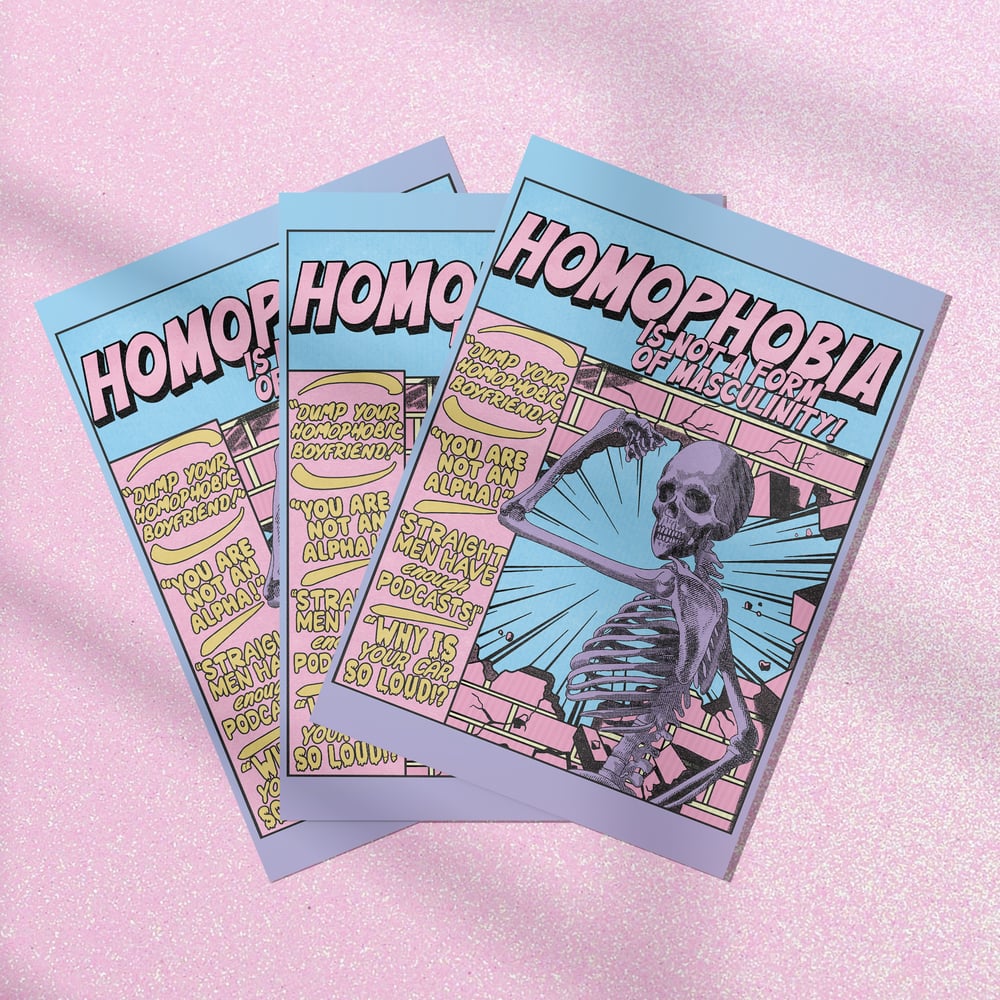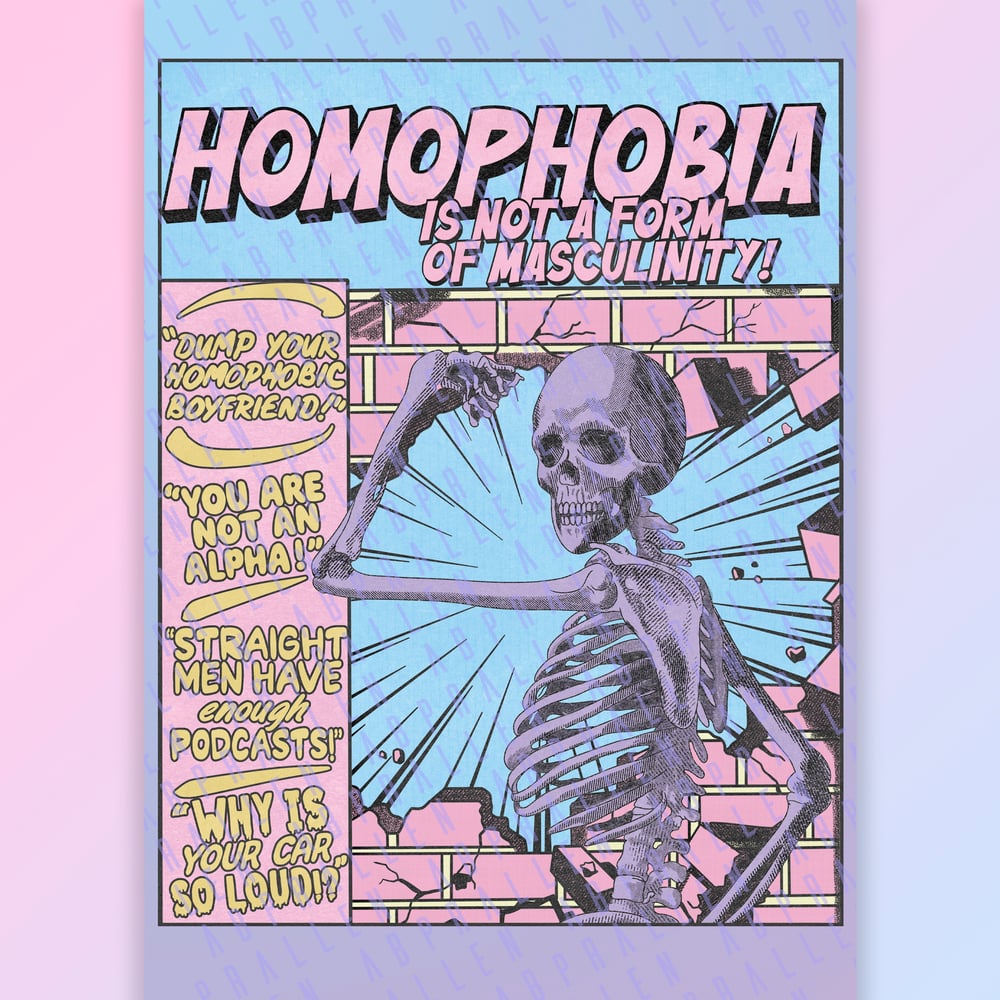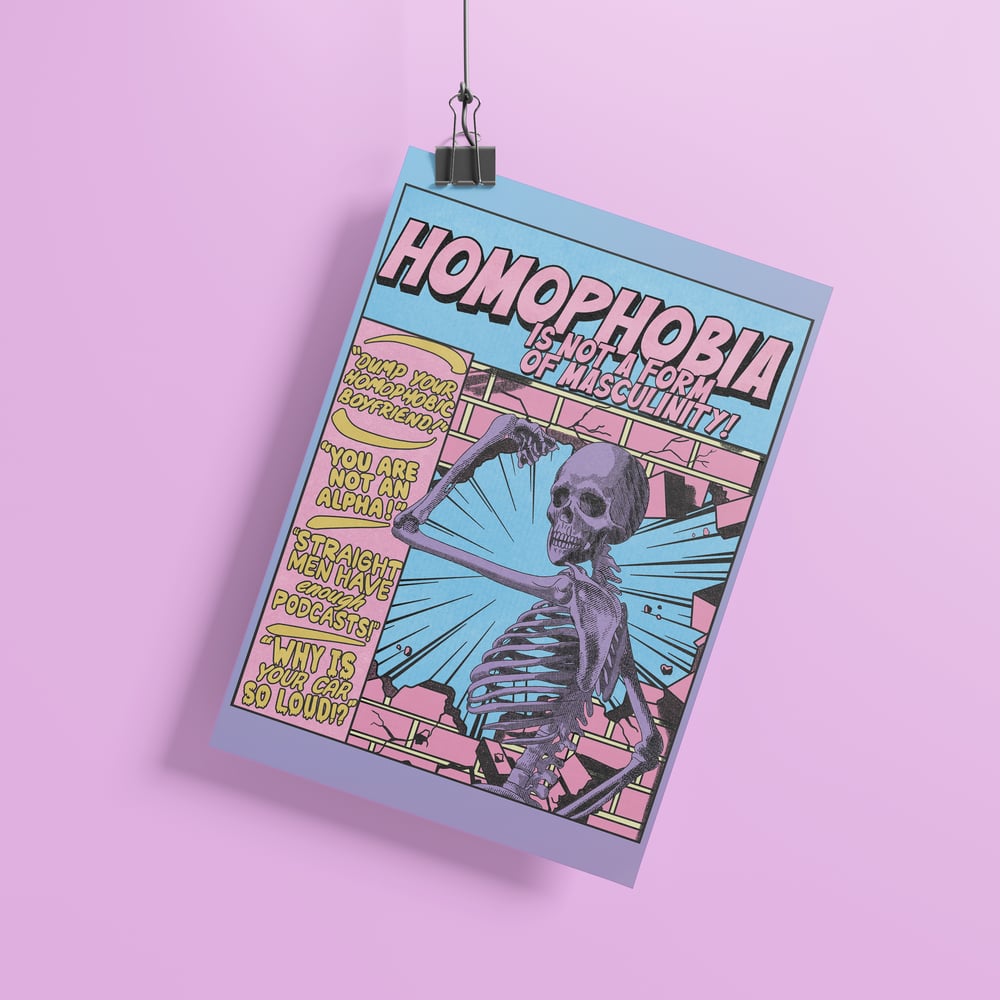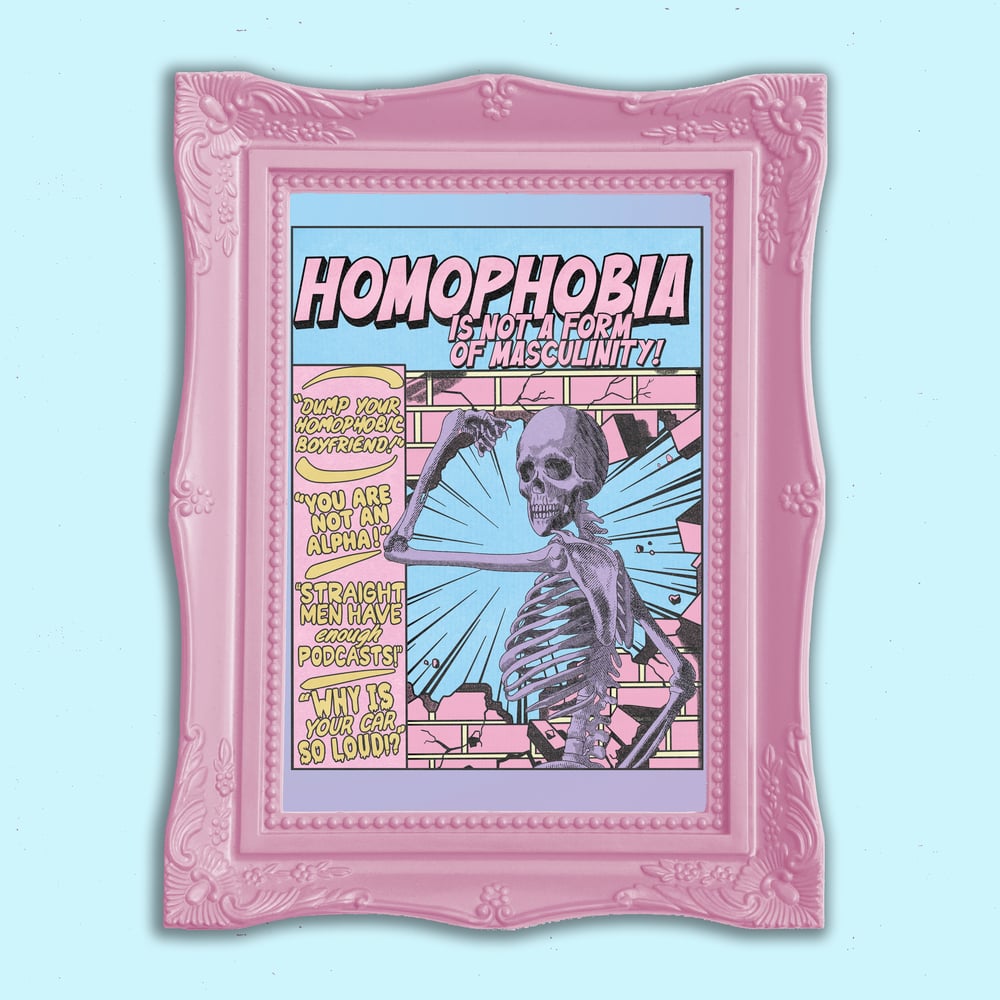 Being homophobic is inexcusable, what's almost worse is when people think it somehow heightens their masculinity or makes them more "alpha", as if attacking people for their sexuality increases your manliness.
I didn't get into comics until I got older and discovered vintage horror and sci-fi comics and fell in love with the campness, the spookiness, and the silliness - I could have done with more of that in my childhood.
I wanted to create a comic book cover and try out a different style, while holding onto my usual colour palette and themes, I had a lot of fun but it definitely took way longer than I was expecting!
This is an unframed A4 (8.27" x 11.69") art print, waiting and ready to be displayed however you see fit and however you feel best captures it's design. It's printed on high quality 300gsm white card stock with bright, carefully chosen ink colours and ships in a double-backed card envelope.