Art Nouveau Lesbian Couple Art Print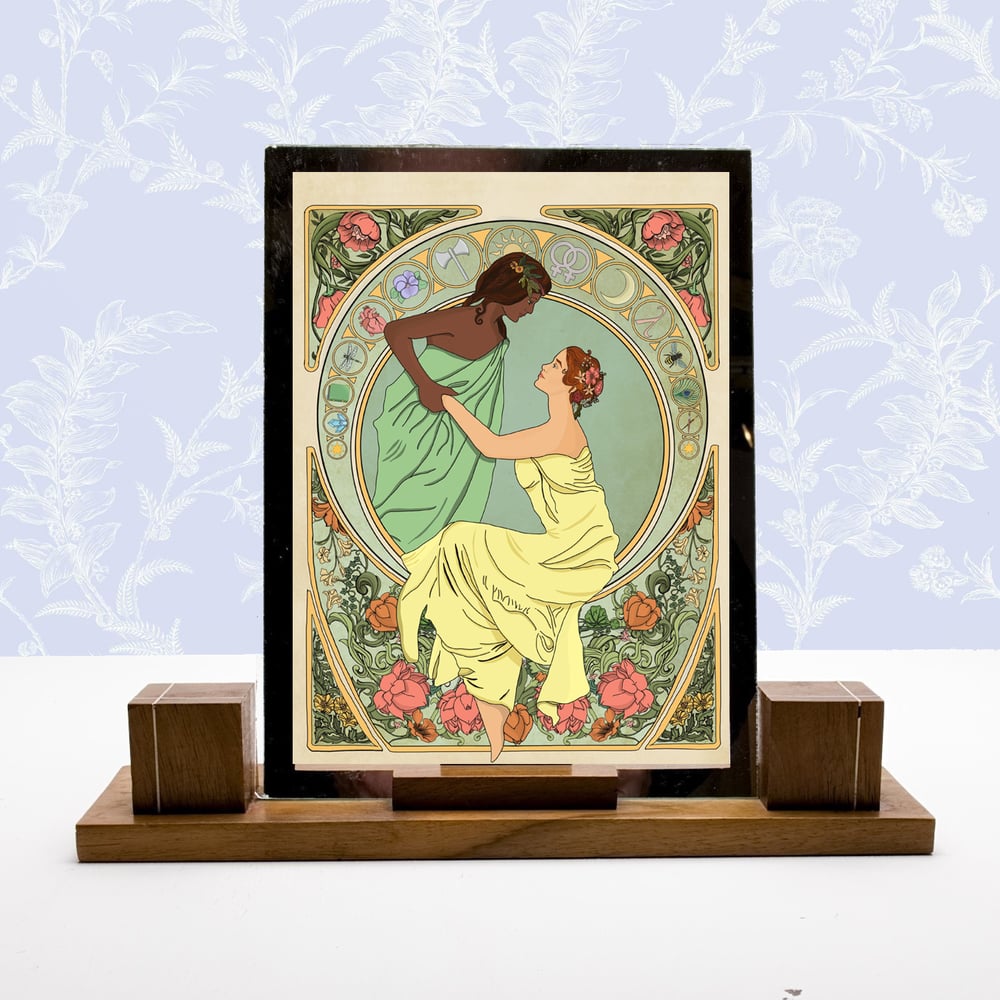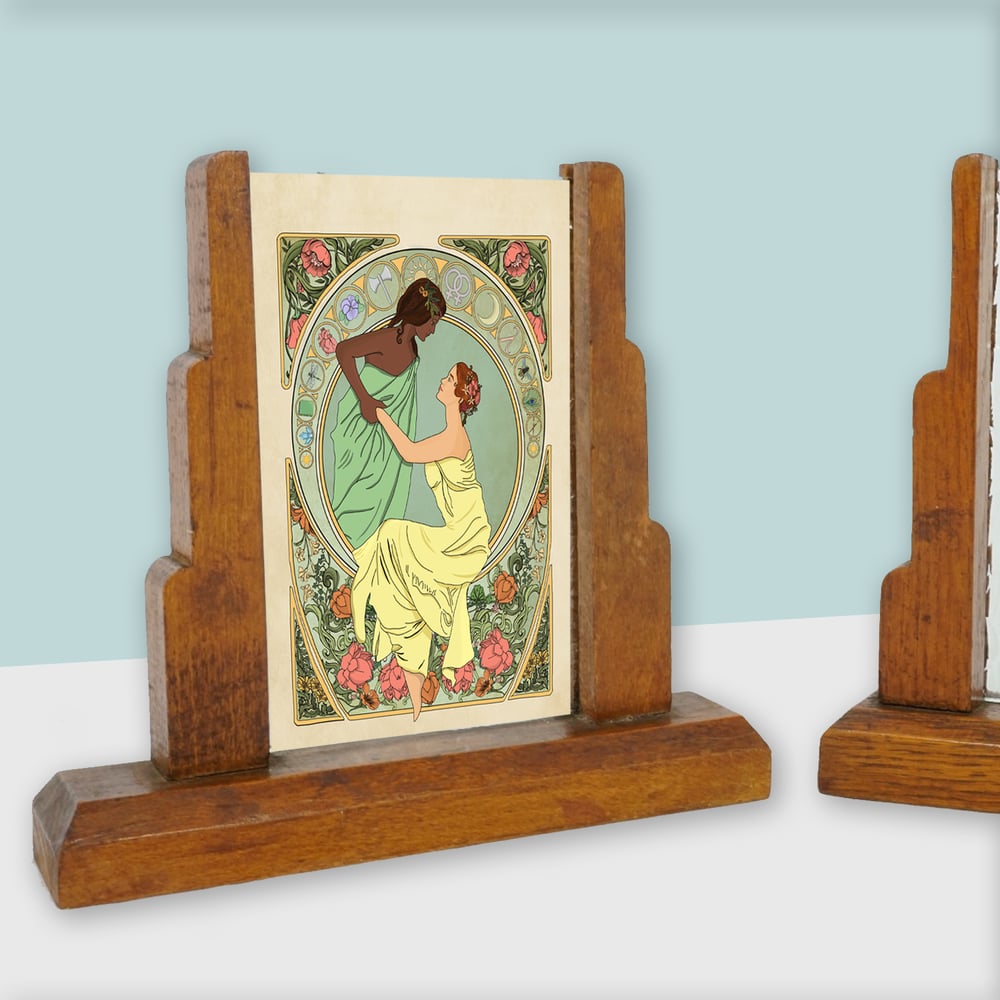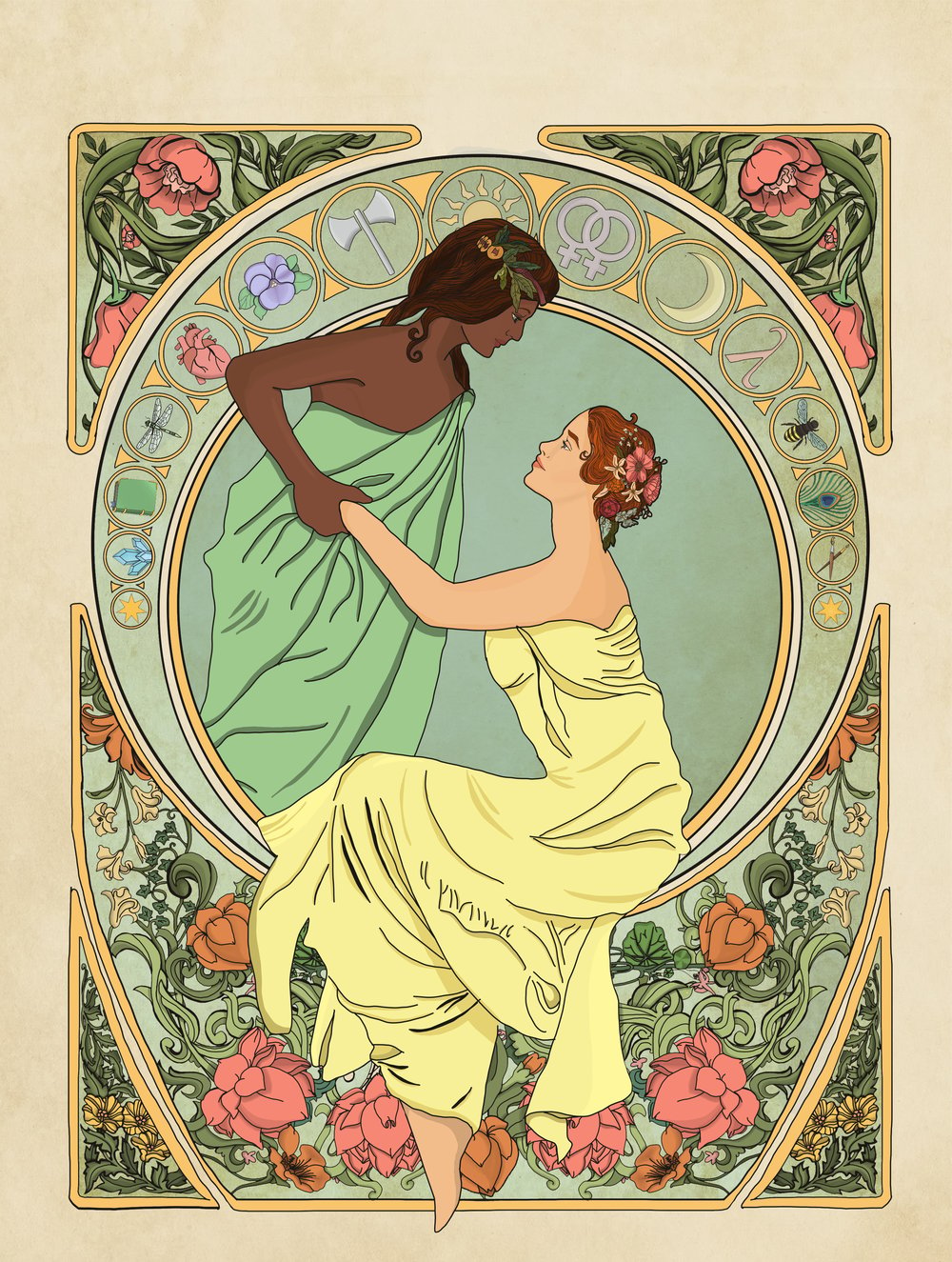 Art Nouveau is an intricate and beautiful art movement, one I've always had a deep affinity with.
It was only natural that it would eventually find a place in my work at some point, and as I was stuck with what to create I started doodling, combining my love for Art Nouveau and my love for lgbt history and expression, and this piece was born.
The lovers gaze with adoration into each others' eyes, surrounded with a myriad of fauna and decoration as a halo of different symbols sit in rings above their heads. The joint Venus symbols are a strong symbol of lesbian love, together, and unity - make no mistake, these two aren't "friends", they are lovers, life companions, girlfriends, soulmates.
The labrys, or double-headed axe is a symbol of female independence, empowerment, and strength; it is closely linked with lesbianism, as is the violet flower sat next to it - the poet Sappho would speak of her female lovers as wearing garlands or crowns of violet. The lamda icon, to the right of the crescent moon, was used heavily in modern gay history to symbolise the growing movement of gay, lesbian, bisexual, and transgender liberation.
The other icons, though not exclusively gay, exist as an insight into the creative and nature-loving worlds of the two women featured in this piece.
This is an unframed A4 (21.0 x 29.7cm) art print, waiting and ready to be displayed however you see fit and however you feel captures it's presentation best. It's printed on high quality 300gsm recycled card stock with bright, carefully chosen ink colours.