Smile If You're A Lesbian Button Badge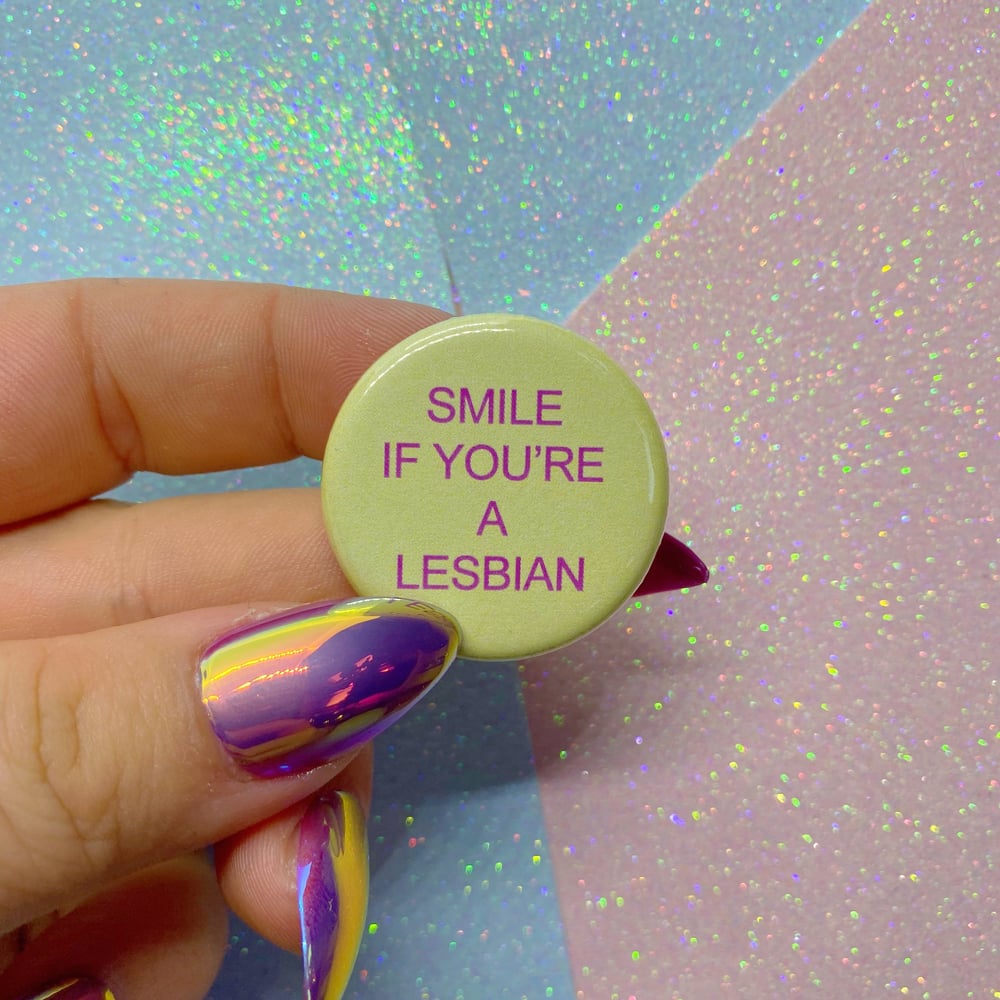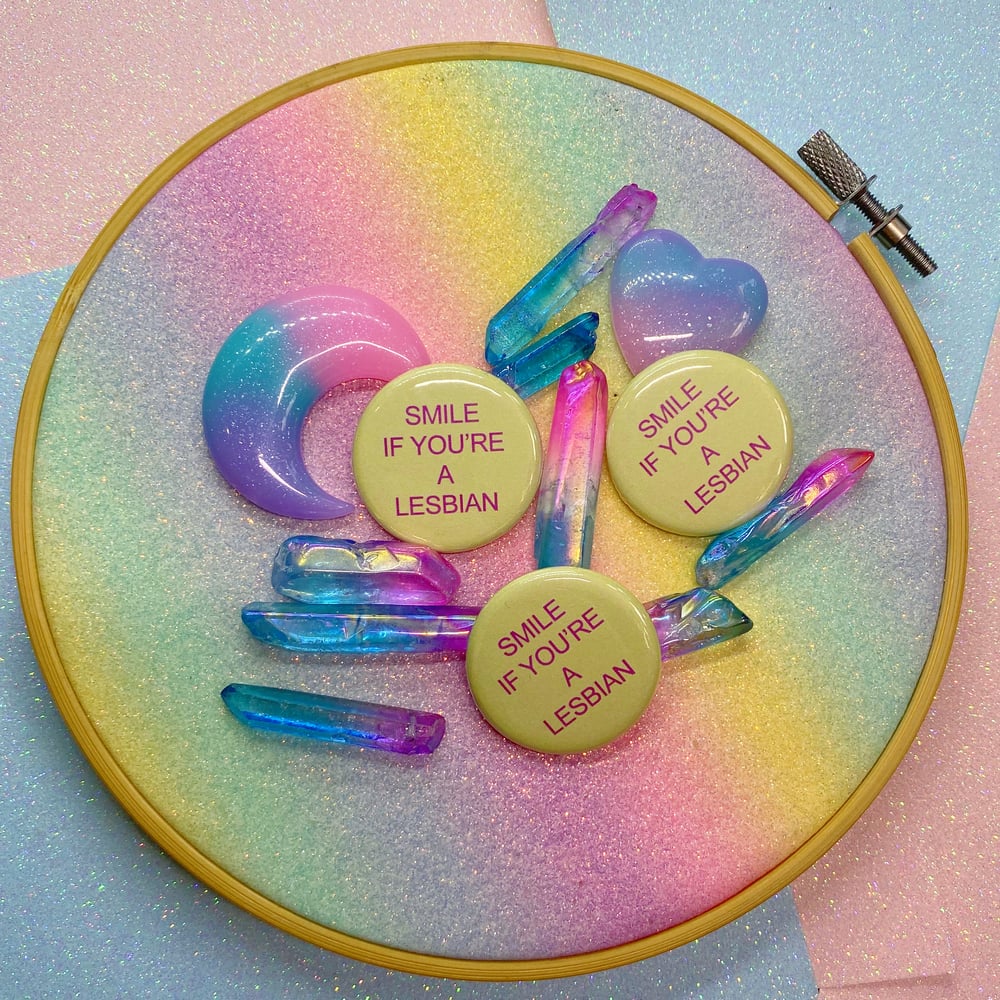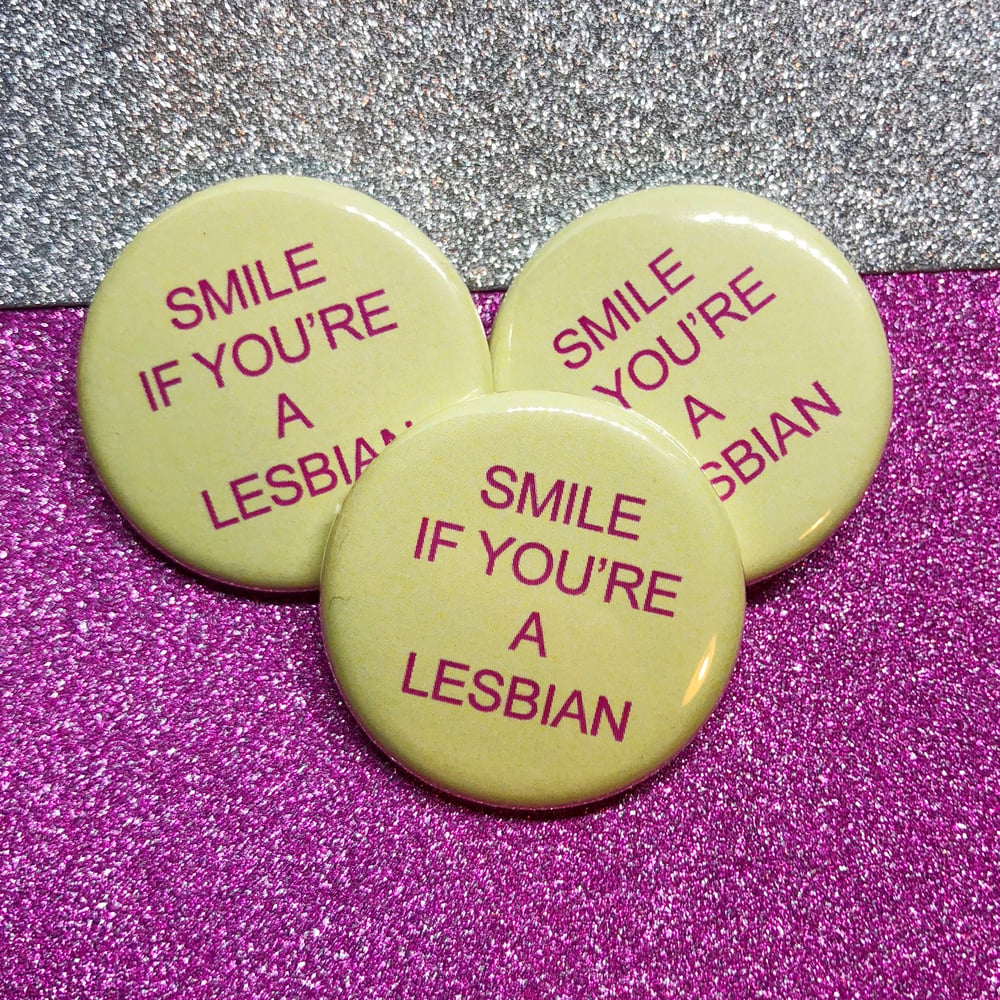 A button badge is a perfect accessory! It does a great job of expressing your message, views, and personality. So whether you wear one or loads at a time, I really wanted to make a range of buttons that describe You.
This lesbian pride button badge is a remake of a pin from the 1990s, it features the message "Smile If You're A Lesbian" because is there any better reason to smile? It measures 32mm, and is made to last. Really show off your true colours with this button; attach it to jackets, bags, tees, hats, or anywhere else you can think of.
Check out the other badges in my store to see what else matches you!
As well as remade vintage LGBT rights badges I also have a range of buttons which I designed myself.
Consider the three button saver bundle here. where you can save a bit of money!