The Ghosts Of My Ancestors Live On In Me Large Vinyl Sticker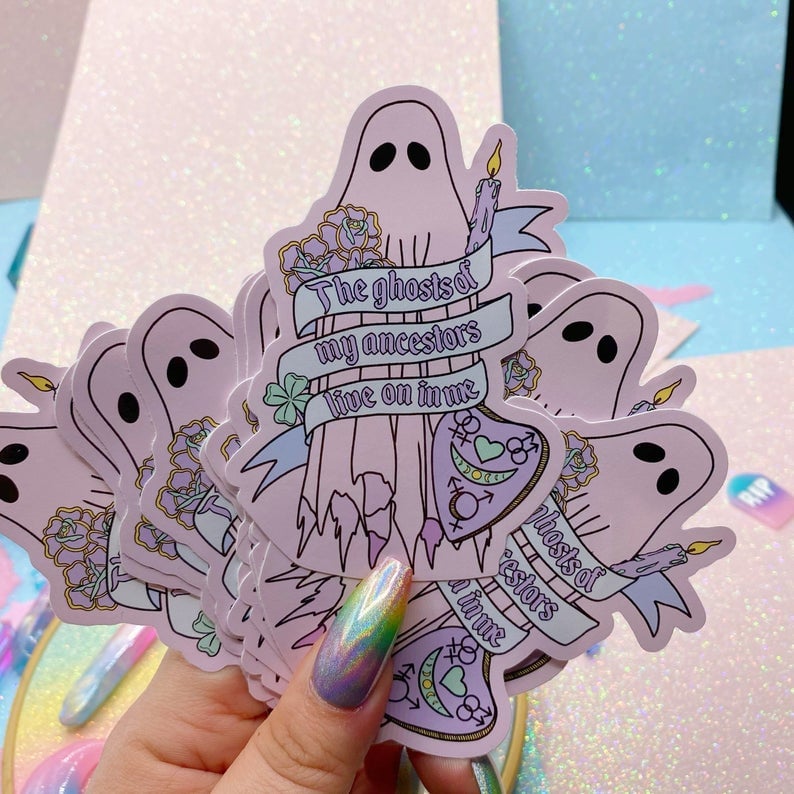 Who are we? Where do we come from? How much of us is handed down through our bloodlines - what is similar between us and a distant relative who died centuries before we were born?
Are these similarities learned behaviours, or in our DNA or is it something more spiritual - are we being guided?
I also think its more than just blood relations, I wonder about the people we admire or look up to, I often think how much of who I am now is because of the books or the films I indulged in while growing up, and how much of my identity and the way I move through life is down to those who lay the groundwork for my rights as a gay man or as a trans man.
After all, I can exist openly because of the people who worked, fought, bled, and died for my rights. Do I not carry some of their spirit with me?
This sticker measures 10cm at its largest point.