Gender Outlaw Iron-on Patch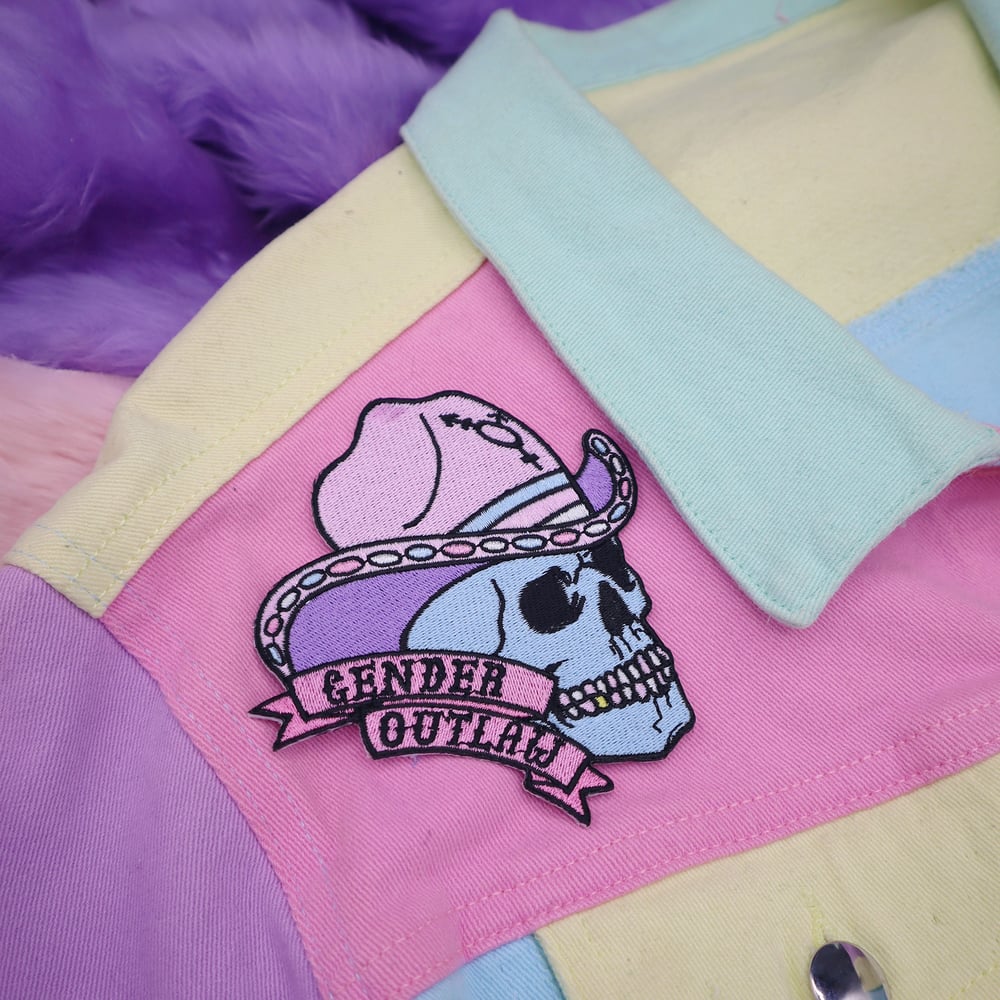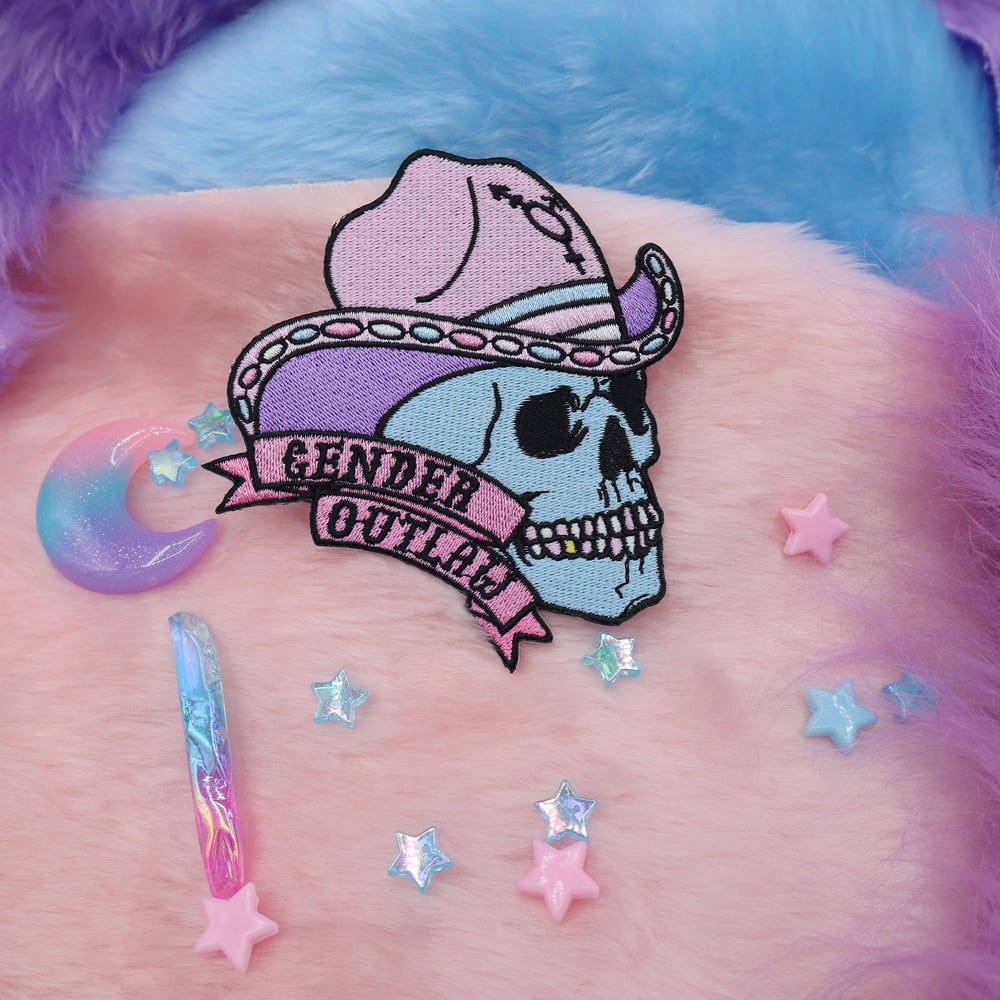 Do you follow the rigid expectations set out for the gender you were assigned at birth? No? Are you existing as a gender different to the one you were assigned at birth? Hey, congrats! You're a Gender Outlaw! At times its tough, what with institutions and laws that are against you, and with your fellow humans working to keep you down, it can feel helpless. But there's comfort in being an outlaw, not being bound by rules, and choosing to only get close to people who care about you, relate to you, and are on your side. Being a Gender Outlaw is a blessing.
This iron-on patch measures 10cm at it's longest point.