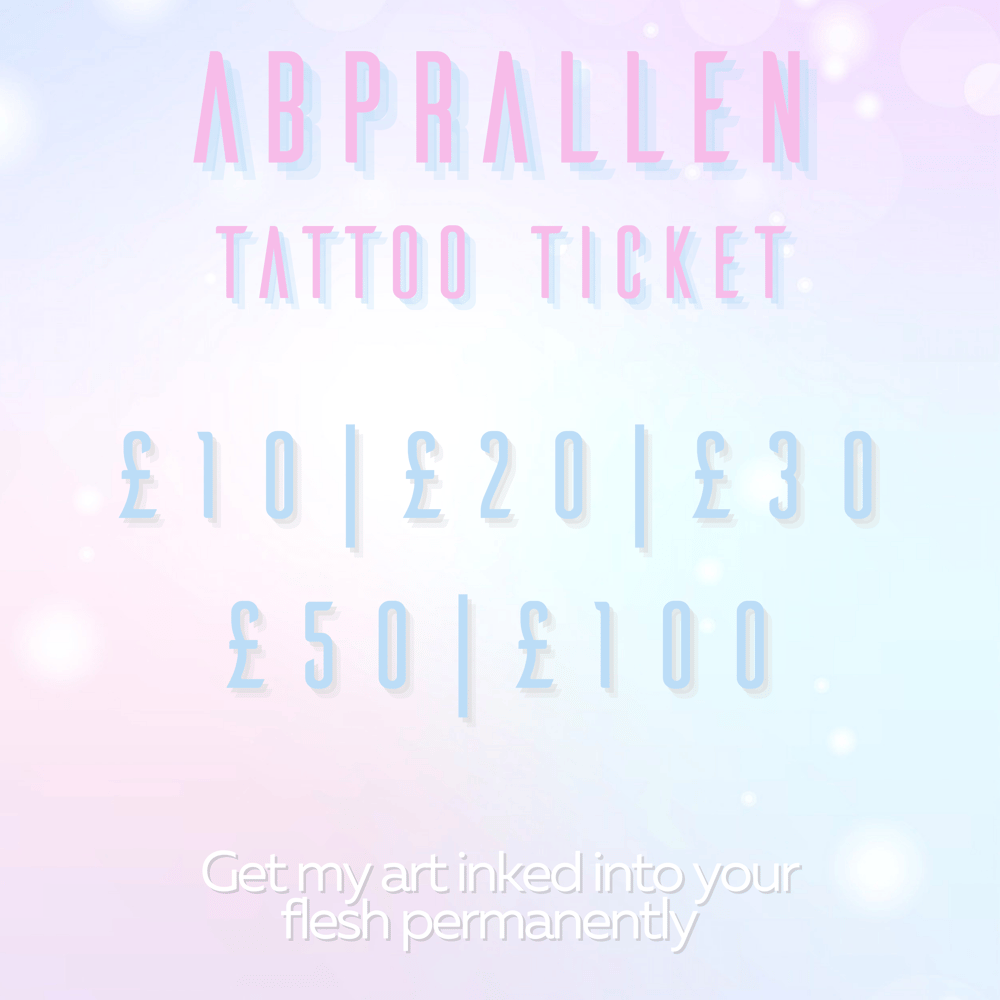 I'm not a tattoo artist, I'll leave that to the professionals! But with an ever-increasing number of people asking if they can have my work tattooed on them, and how they can pay me - I decided to create a tattoo ticket.
Choose whichever price option you'd like to donate to help keep me making art, and then you're free to take my work to a tattooist who can ink you up. If you get a piece of one of my drawings then please tag me on IG @abprallenuk or send me a pic - I love seeing my work on your bodies!
Purchasing a tattoo ticket is optional. I always like to know if you're gonna have my work tattooed before you go ahead with it, but it's not necessary.
Please note that this is not a physical or digital item and that nothing will be shipped or emailed to you besides a confirmation email once you purchase a ticket.
Love,
Erik